Episode #151
#151 How Do Bank Failures Affect the Economy, Real Estate Market, and Your Money, ft. Dr. Peter Kim
In this episode, Dr. Kim talks about bank failures and how it affects the economy, real estate market, and your money. He will explain what you can do to keep your money safe.
Are you looking for a community to encourage you as you begin, or want to accelerate your business to the next level? Then join thousands of physicians who share the same journey of creating their ideal lives through multiple streams of income by joining us in our Facebook communities such as Passive Income Docs and Passive Income MD.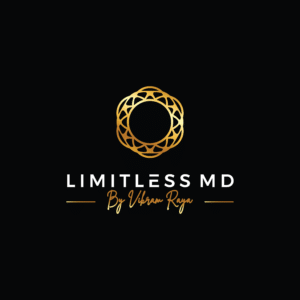 Limitless brings this episode to you.
Dr. Vikram Raya is offering a free gift to the listeners of the Passive Income MD Podcast.
Go to VikramRaya.com/gift and get the free "The Limitless Physician's Guide to Building Wealth" ebook today. In this book, Dr. Raya will give you… A 7-step plan to help you achieve ultimate vitality in all areas of your life.
For this free resource, go to… VikramRaya.com/gift
14.55 Min • March 21
Episode Highlights
Now, let's look at what we discussed in this episode:
In the news: Silicon Valley Banks
Building confidence in your bank
What happens when banks fail their depositors
How does this impact the real estate market?
What you can do to protect your assets
It's time to mitigate risk
Here's a breakdown of how this episode unfolds.
Episode Breakdown
[00:58]
In the news: Silicon Valley Banks
How does a bank fail in 48 hours? Banks practice fractional reserve banking where they take deposits and lend them out in the form of loans elsewhere. The banks make money by splitting the money of increased interest rates.
The problem is when a bank run occurs, and people all remove their money at the same time, the bank may not have enough money in their reserves to give back when their clients want it.
[04:09]
Building confidence in your bank
The FDIC (Federal Deposit Insurance Corporation), it insures depositors up to $250,000 in a certain type of account. This is to provide minimal security for your deposit. In the March 2023 bank run, it left business depositors in a panic until the FDIC stepped in to stabilize the situation.
[06:14]
What happens when banks fail their depositors
What happens when the banks fail? How it impacts you and your real estate investments. And how you can protect yourself.
Evaluate if you are confident in your banking deposits, adjust as needed, and create accounts that are protected by the FDIC. 

Recognize that banks will become more reluctant to reduce lending.

There may be a change in the feds' response to inflation and interest rates.
[08:25]
How does this impact the real estate market?
There are three ways this will affect your real estate market.
There will be reduced lending from banks. 

Banks may be more adept to lend outside of personal collateralized loans. 

There are psychological components in the real estate market as the market rises and falls
[09:27]
What you can do to protect your assets
Here are the things that Dr. Kim is doing to protect his assets.
Review where my cash is. What are the limits of those accounts and how is the FDIC protecting those assets? Adjust as needed.

Ensure that my investments are well diversified. 

Learn how financial institutions work.
[12:11]
It's time to mitigate risk
This current economy is all about mitigating risk to secure and pay off debt, while holding on to money to invest in opportunities when they hit that point of maximum financial opportunity.
This is the time to educate yourself how to do the proper due diligence on these investments, so when the opportunity arises, you will be ready to go!
We talk in depth about all of this and more in our course–
Passive Real Estate Academy
.
Want to learn everything about investing in real estate with confidence? You can grab your seat right
here!