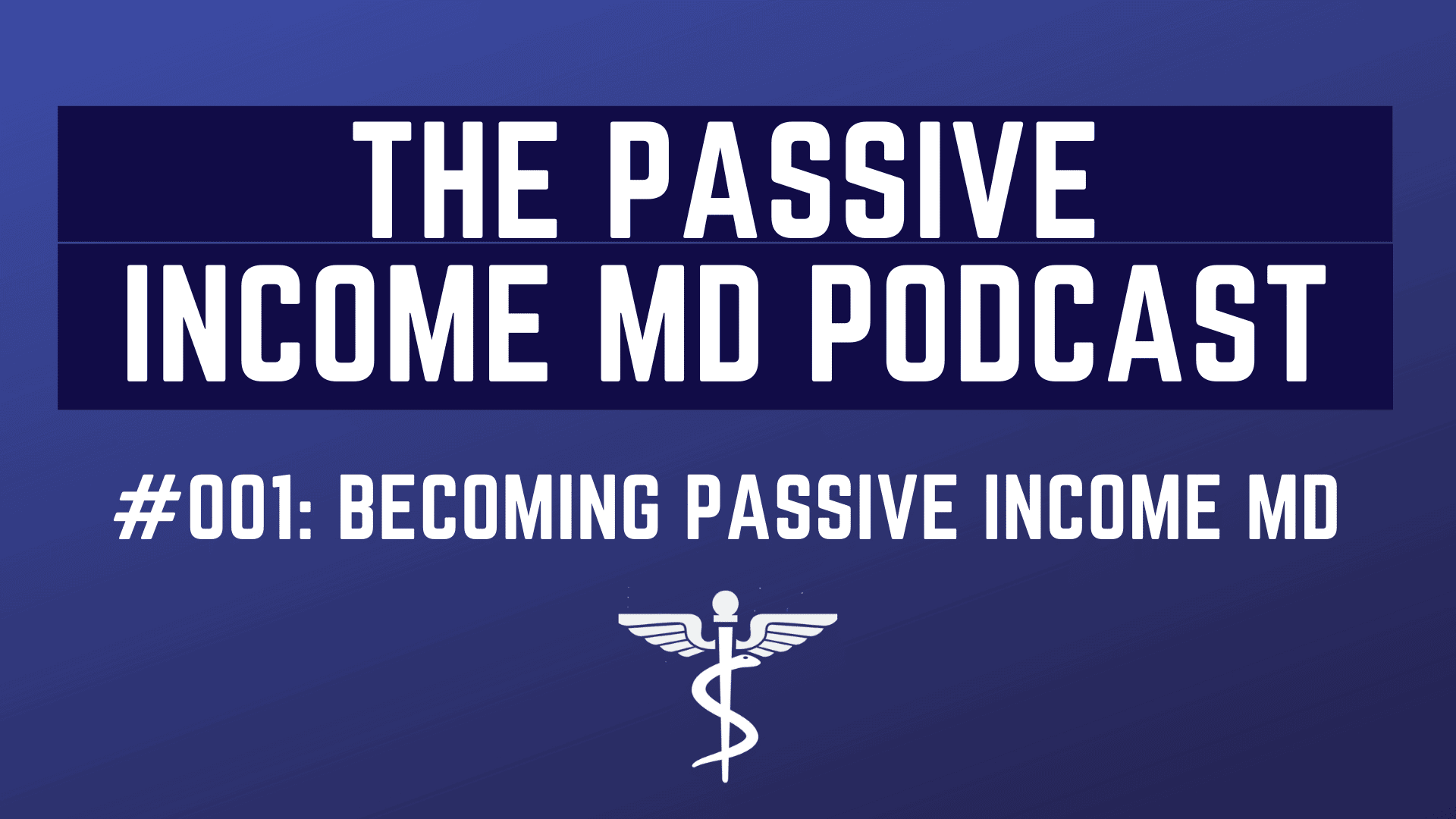 Episode #1
#1 Becoming Passive Income MD
If you had asked me about three and a half years ago whether I'd have a podcast, I would have thought you were absolutely crazy!
14 Min • February 10
Episode Highlights
If you had asked me about three and a half years ago whether I'd have a podcast, I would have thought you were absolutely crazy!
Back then I didn't know what a podcast was. 
I'd like to share with you a little background into how I became Passive Income MD. Like you, I'm on this journey to become a high-income professional. 
I got into medical school, then into residency and fellowship, and then finally a job. I felt like I had "made it". I had what I considered was my dream job. But after a few years, I realized that medicine alone wouldn't give me the ideal life. I was missing time freedom. I started developing multiple streams of income and it soon gave me the option to work in medicine as much as I wanted.
I still love this job but a couple of years into it, when I was working as a junior attending I expected my schedule to improve. However, the hours you work really determine your income. We're really highly paid hourly workers.
I also think there were some political things happening, which kind of prevented me from really being in the place that I wanted in terms of shift time and income. 
It was during this time that I started feeling trapped. 
I didn't know anything except being a physician at the place where I first started working. I remember being upset and having some sleepless nights. Then something clicked.
Would you like to know what that was? 
Now, let's look at five changes that brought me to become Passive Income MD!
Define what you want. I saw other physicians who were happy in the hospital. Those people that you see in the doctor's lounge (or operating room), who talked about the restaurants and travel they enjoyed.

Talk to these people. I started asking them about what they were doing and what allows them to have a life of travel and leisure–in combination with the career of their choice.

Find your resources and learn all you can. I started finding myself really trying to get in the same room with other successful real estate investors as much as possible. 

Take action! It takes more than gaining knowledge. You have to dip your toes in for some experience.

Diversify: It came to a point where I wasn't bound financially to one thing or another, I had multiple streams of income and it was well diversified.
And, if you haven't done so already, let me know what you thought of this episode in one of our Facebook groups: Passive Income Docs or Passive Income Professionals
Click here to listen!
Subscribe & Review in iTunes
Hey there – are you subscribed to my podcast? If you aren't, please show your support of the show by doing so now. I don't want you to miss a beat, so if you're not subscribed, there's a good chance you'll miss out on those. Click here to subscribe to iTunes!
If you're one of our super special followers, I would be really appreciative if you also left me a review over on iTunes. Those reviews help other people find my podcast. Why not spread the insight to help other physicians and professionals on their passive income journey? Just click here to review, select "Ratings and Reviews" and "Write a Review" and let me know why you enjoy the show so much. Thank you!
---
OTHER WAYS TO ENJOY THIS PODCAST:
Download a Transcript (coming soon!)  
Download on iTunes 
---