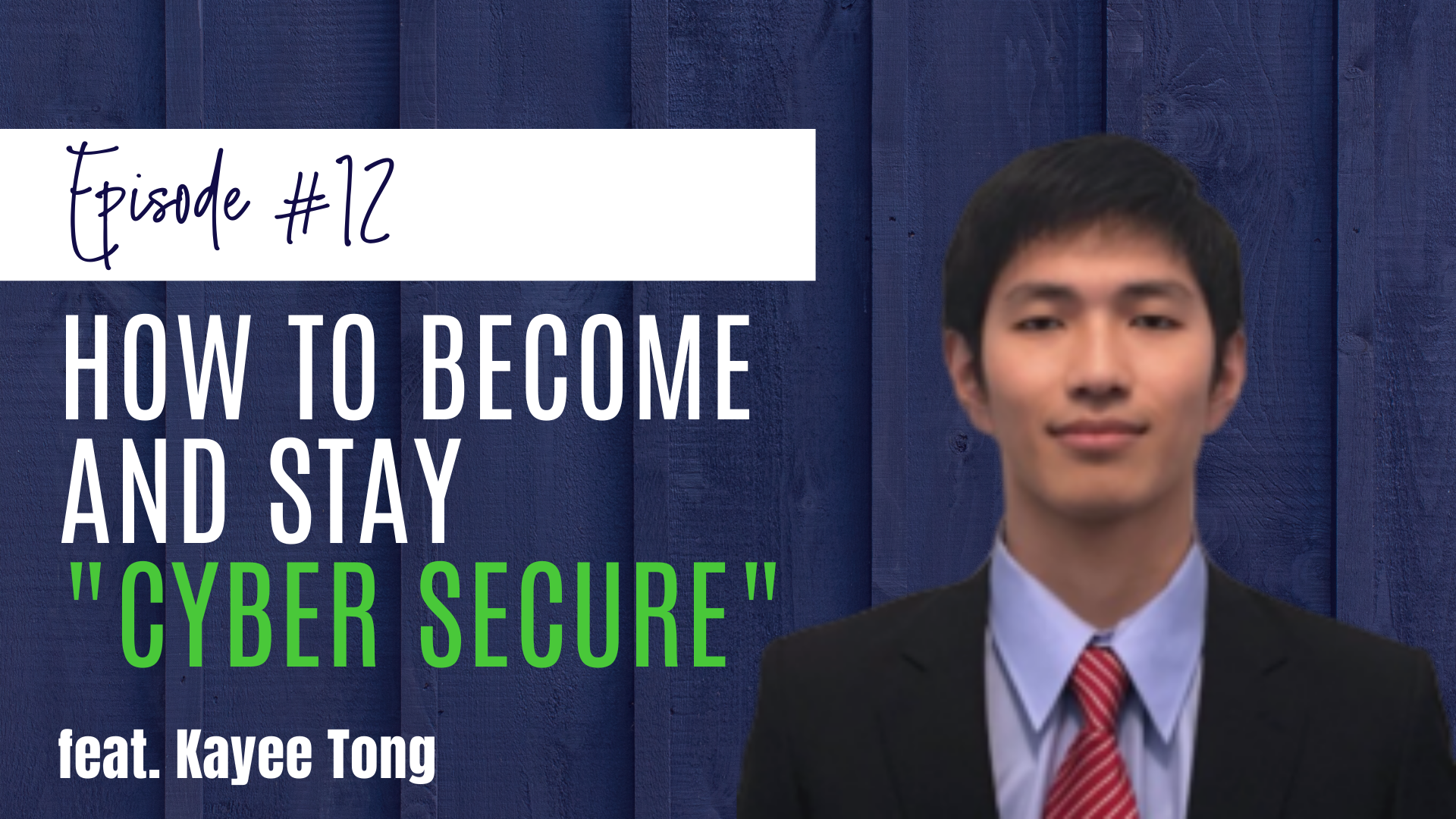 Episode #12
#12 How to Become and Stay "Cyber Secure", ft. Dr. Kayee Tong
I'm interested in cybersecurity, and you should be too.
16 Min • April 13
Episode Highlights
I'm interested in cybersecurity, and you should be too.
We all need to learn how to make sure all of our online transactions are safe since our banking and other private information are online.
On this podcast, I talk with a third-year medical student Kayee Tong, who is at UTMB. He previously had a computer science major in college. 
He also has experience as a cybersecurity consultant and has been involved with security audits and bug bounties (looking for bugs in software), too. 
Kayee has been proactive about teaching his peers in the physician community about scams and wire fraud. 
Let's see what we can learn about cybersecurity.
Now, let's look at five things we will learn about protecting ourselves!
Bug Bounty is when you look for bugs in software and, some companies will pay you for that. For example, let's say if you found a bug in Apple software, they might pay you $10,000 or $20,000. 

The dark web has a lot of black-market things being sold, such as credit cards, medical records, and drugs. 

It's important to personally look at your records every month to check for identity theft.

The role of two-factor authentication on your online accounts.

How to check if your Email or system is compromised.
Episode Breakdown
[00:03]
The topic of cybersecurity, how to make sure all your transactions are safe online since we do a majority of our banking and everything online, how to make sure your accounts are safe and secure as well.
[03:01]
But I think the main ones that personally we like as physicians, we should be more worried about, on a personal level, definitely credit card, any identity theft. for hospitals, they might be more concerned about medical records, health records, people like HIV are just too sensitive information that can that just from like HIPAA, HIPAA, and people want their privacy.
[04:20]
I mean, it's not, it's not something that would guarantee that you won't get identity theft usually it's more of a monitoring issue.
[08:03]
Yeah, I mean, as I said, the first thing definitely is to set up two-factor authentication and change your passwords. fairly frequently. I know it's hard to keep up with that. So maybe a password manager would be a good way to, to kind of manage all those different passwords. 
[12:44]
And it's pretty obvious but sometimes if you're, it's like for example, if you're buying a home, or if you're if you decide you want to invest in some real estate for any syndications that they might ask you to wire money to them, right? And that's within the normal course of business. But if your email is compromised, or their email is compromised, and or their systems are compromised, they can figure out who to send emails to and try to make it seem like it's real, but and give you wire instructions. 
[17:26]
And I think a lot of people don't realize though, for wire, it's literally one way and it's not reversible, like credit cards, like you said. So as long as you check your credit cards, every month you're or to even, you'll be fine.
And, if you haven't done so already, let me know what you thought of this episode in one of our Facebook groups: Passive Income Docs or Passive Income Professionals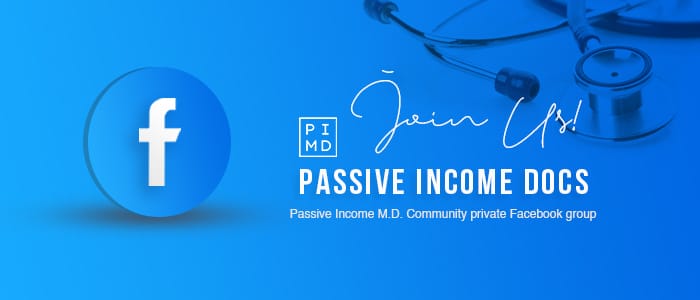 Subscribe & Review in iTunes
Hey there – are you subscribed to my podcast? If you aren't, please show your support of the show by doing so now. I don't want you to miss a beat, so if you're not subscribed, there's a good chance you'll miss out on those. Click here to subscribe to iTunes!
If you're one of our super special followers, I would be really appreciative if you also left me a review over on iTunes. Those reviews help other people find my podcast. Why not spread the insight to help other physicians and professionals on their passive income journey? Just click here to review, select "Ratings and Reviews" and "Write a Review" and let me know why you enjoy the show so much. Thank you!
OTHER WAYS TO ENJOY THIS POST:
Download a Transcript (coming soon!)  
Download on iTunes