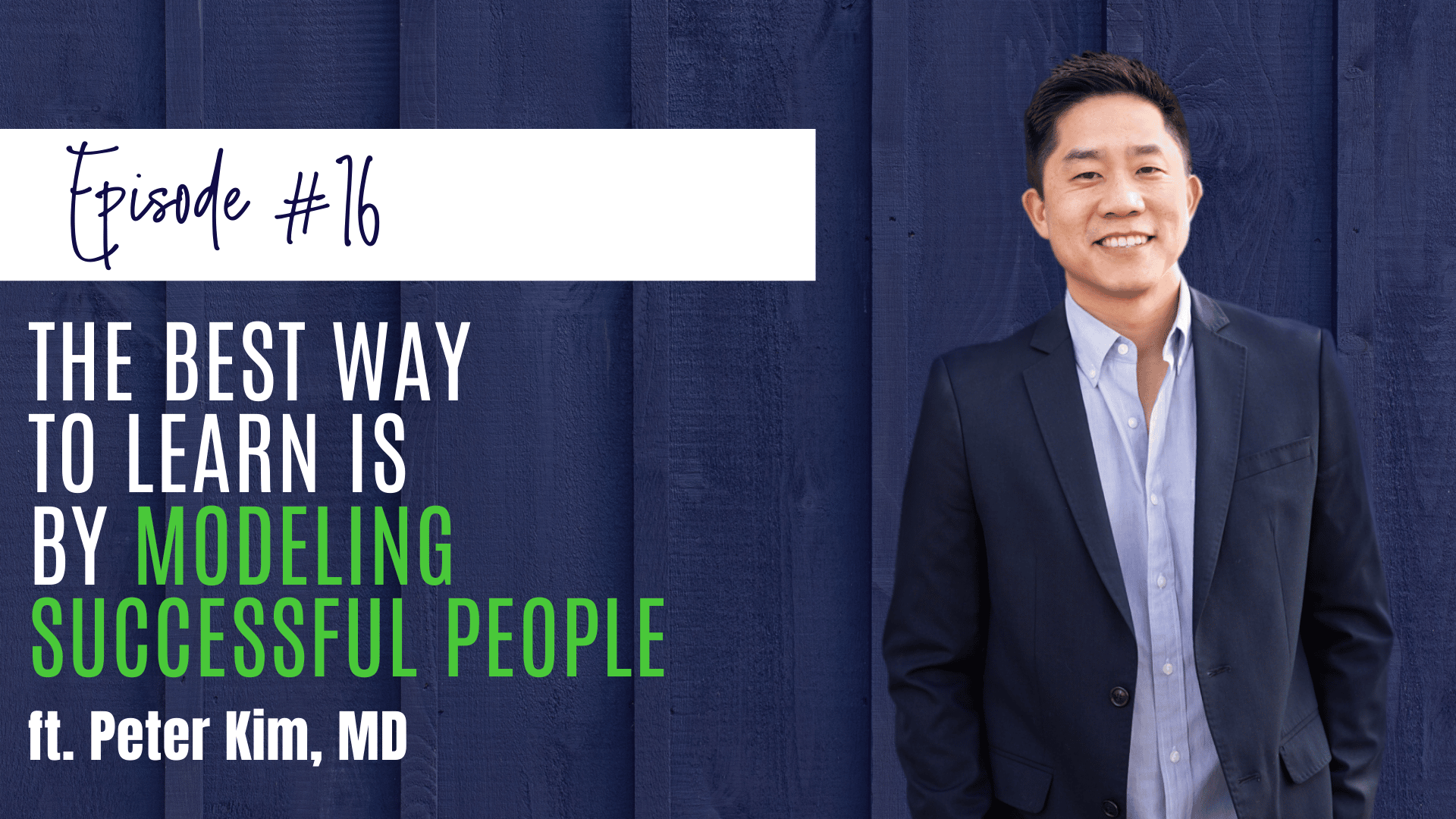 Episode #16
#16 The Best Way to Learn is by Modeling Successful People
As physicians, we understand how to utilize books for learning. We are then able to quickly regurgitate that information, but is that an expedient way to meet your goal for creating multiple income streams?
11 Min • May 11
Episode Highlights
As physicians, we understand how to utilize books for learning. We are then able to quickly regurgitate that information, but is that an expedient way to meet your goal for creating multiple income streams?
While I still do a lot of reading and listening, the most efficient way that I've found when quickly learning something, such as real estate, is to find someone who is experienced and then model their success. That may mean paying for their knowledge. However, I've found this to be a shortcut that is more than worth it.
I've spent money hiring coaches, finding mentors, or taking courses. For me, that means a faster more streamlined way to learn as I meet my goal for creating multiple income streams. 
Just like I do, you can consider the money and time you're spending an investment. Your future self will thank you! 
I reiterate – if you want to learn something, model those people who are doing it right. It comes down to using their strategies as a pattern. For example, I've picked up tips and methods, then created or "meshed together" a method that is unique, but works for me.
If you are interested in joining other physicians who found ways to leverage their experience, follow their passions, and grow their income streams, then join us at the Leverage and Growth Virtual Summit.
Now, let's look at five things you'll learn about in the upcoming virtual summit!
Implementing learning and strategy to improve our lives.

Finding out what works best for you and modeling the best. 

Using a mentor to shortcut your learning and your experience.

Getting started creating multiple income streams.

Leveraging your medical degrees, training, and skills.
Episode Breakdown
The funny thing is that as time goes on, and you start to learn different things, the same strategies and techniques don't seem to apply. Now, again, as physicians, we've learned to study. We were very, very good at taking books and squeezing all that knowledge, being able to regurgitate that right away. Out in the real world, things are changing constantly, rapidly. As I'm trying to learn new skills, especially at this point, I found that that actually doesn't work quite as well.
But again, I tell people, if you want to learn something, model someone who's doing it right. I can't stress that well enough and it doesn't mean you're going to do exactly what they say. I mean, you're going to learn from them, you're going to figure out what works best for you, and then you're going to adapt that strategy. You did that in residency, and you did that in training. You learn for so many different people. 
The thing is, I know that there are plenty of people listening to this, that want to create streams of income, want to create multiple streams of income, but just haven't really figured out how to get started. And maybe they haven't heard the right story yet to really motivate them and connect them to something deeper that will push them to do these things. 
They're leveraging their medical degrees and the skills that they've gotten through medical training, just being a successful physician and use that to apply to become successful in entrepreneurship. In business, in so many different fields. I'm going to name some of them: real estate, financial blogs, or something called knowledge-based businesses, podcasting, venture capital, product creation. 
But just know that it's a free resource for anyone who signs up, then registers now. So take a look, go to the website www.leverageandgrowth.com and find out more about this virtual summit that we're putting together. I have to say I'm super proud of what myself and a bunch of members of my team, including Pranay Parikh, who's a physician, have accomplished. He helped me in terms of organization and just some of the ideas to put this together. 
If you liked this episode, here's a blog you'd love, too! Want to Be Successful? Model Successful People (Here's a Way)
Subscribe & Review in iTunes
Hey there – are you subscribed to my podcast? If you aren't, please show your support of the show by doing so now. I don't want you to miss a beat, so if you're not subscribed, there's a good chance you'll miss out on those. Click here to subscribe to iTunes!
If you're one of our super special followers, I would be really appreciative if you also left me a review over on iTunes. Those reviews help other people find my podcast. Why not spread the insight to help other physicians and professionals on their passive income journey? Just click here to review, select "Ratings and Reviews" and "Write a Review" and let me know why you enjoy the show so much. Thank you!
OTHER WAYS TO ENJOY THIS POST:
Download a Transcript (coming soon!)  
Download on iTunes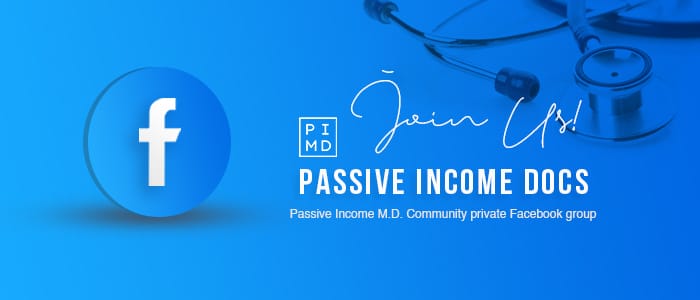 ---