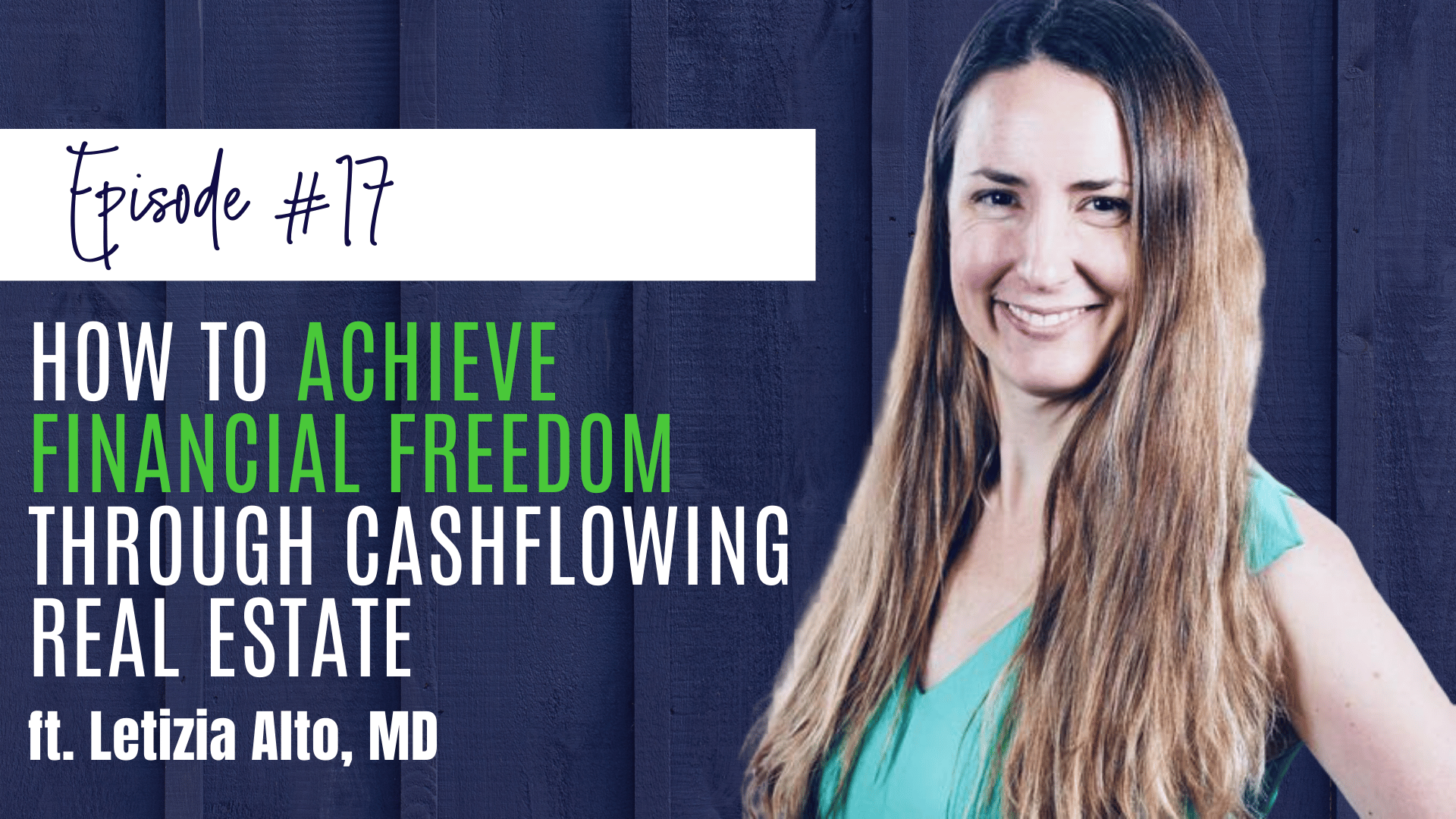 #17: How to Achieve Financial Freedom Through Cashflowing Real Estate ft. Letizia Alto, MD
May 18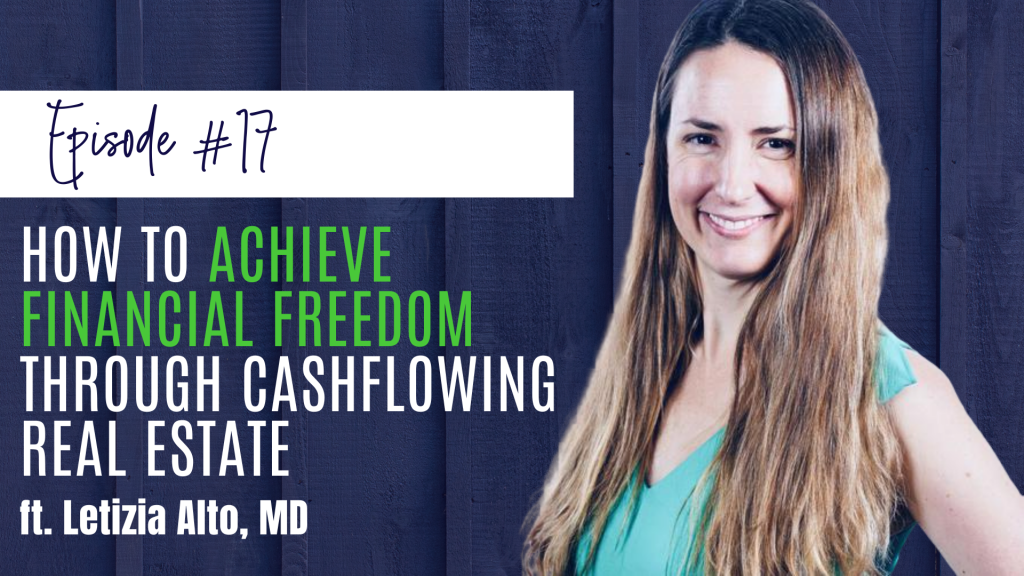 Dr. Letizia Alto is a family medicine physician and an expert in direct ownership of real estate. She and her husband invest in properties and write their popular blog: Semi-Retired, MD. In today's episode, she shares her knowledge on how to achieve financial freedom through cashflowing real estate.
It turns out that there are some good reasons to have direct ownership in real estate. The first one is cash flow, but there are some other amazing benefits, especially when it comes to your taxes. However, first things first!
Start creating your financial freedom through direct ownership of real estate by listening to this podcast, the first step is always education. Then go read everything you can find on the subject and look for a mentor and a community of people who will support you. Another important step is getting yourself pre-approved, so that you can jump on the type of deals you'll learn about today!
Her course, Zero to Freedom Through Cash Flowing Rentals, is accepting waitlist members to get her course at a discount. Free to join the waitlist. You can join HERE.
Now, let's look at five things you'll learn about direct ownership!
How much revenue will a duplex generate?

How long will it take you to replace your physician's income?

We'll explore BRRRR a property (buy, renovate, rent refinance, repeat)!

What is real estate professional status–and what it does for you.

Letizia will tell us about some of her favorite resources!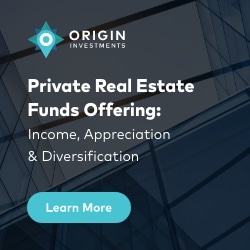 Here's a breakdown of how this episode unfolds…
And so this raw land didn't make him any cash flow and he was also doing very similar things with high-value condos in Seattle. Type eight properties that rented for like 2, 3, 4 thousand a month. He was buying them and then hoping to turn them over, several months later for a higher price.
We bought two duplexes down in Auburn, Washington, which is about 45 minutes south of Seattle. Our first one was a $176,000 duplex, I think at the time it was renting for like $750 aside. We could immediately see there was a lot of hidden value in what we call it, which was under market rents.
Yes. We had our primary residence agent help us try to find a rental property for a couple of months. And of course, he didn't know what he was doing. We had just read books and we were of the mindset, put down ridiculously low offers.
Because appreciation is the icing on the cake. It's great if a property has a market appreciation and the whole area goes up in value and this property gains value. Great, that's awesome. But what you really want is cash flow.
The other thing I really like is, I feel like you can work full time even and do this on the side. Then eventually, as your cash flow pipeline builds up, you can cut back at work. It's not something that you have to quit your job for and immediately gung ho if you don't want to. You can actually build it up as you have right on the side, and then eventually it becomes such a significant source.
If you liked this episode about how to achieve financial freedom through cashflowing real estate, here's another you'd love, too! How I Bought My First Rental Property ft. Pranay Parikh, MD
Subscribe & Review in iTunes
Hey there – are you subscribed to my podcast? If you aren't, please show your support of the show by doing so now. I don't want you to miss a beat, so if you're not subscribed, there's a good chance you'll miss out on those. Click here to subscribe to iTunes!
If you're one of our super special followers, I would be really appreciative if you also left me a review over on iTunes. Those reviews help other people find my podcast. Why not spread the insight to help other physicians and professionals on their passive income journey? Just click here to review, select "Ratings and Reviews" and "Write a Review" and let me know why you enjoy the show so much. Thank you!
OTHER WAYS TO ENJOY THIS POST:
Download a Transcript (coming soon!)
Download on iTunes