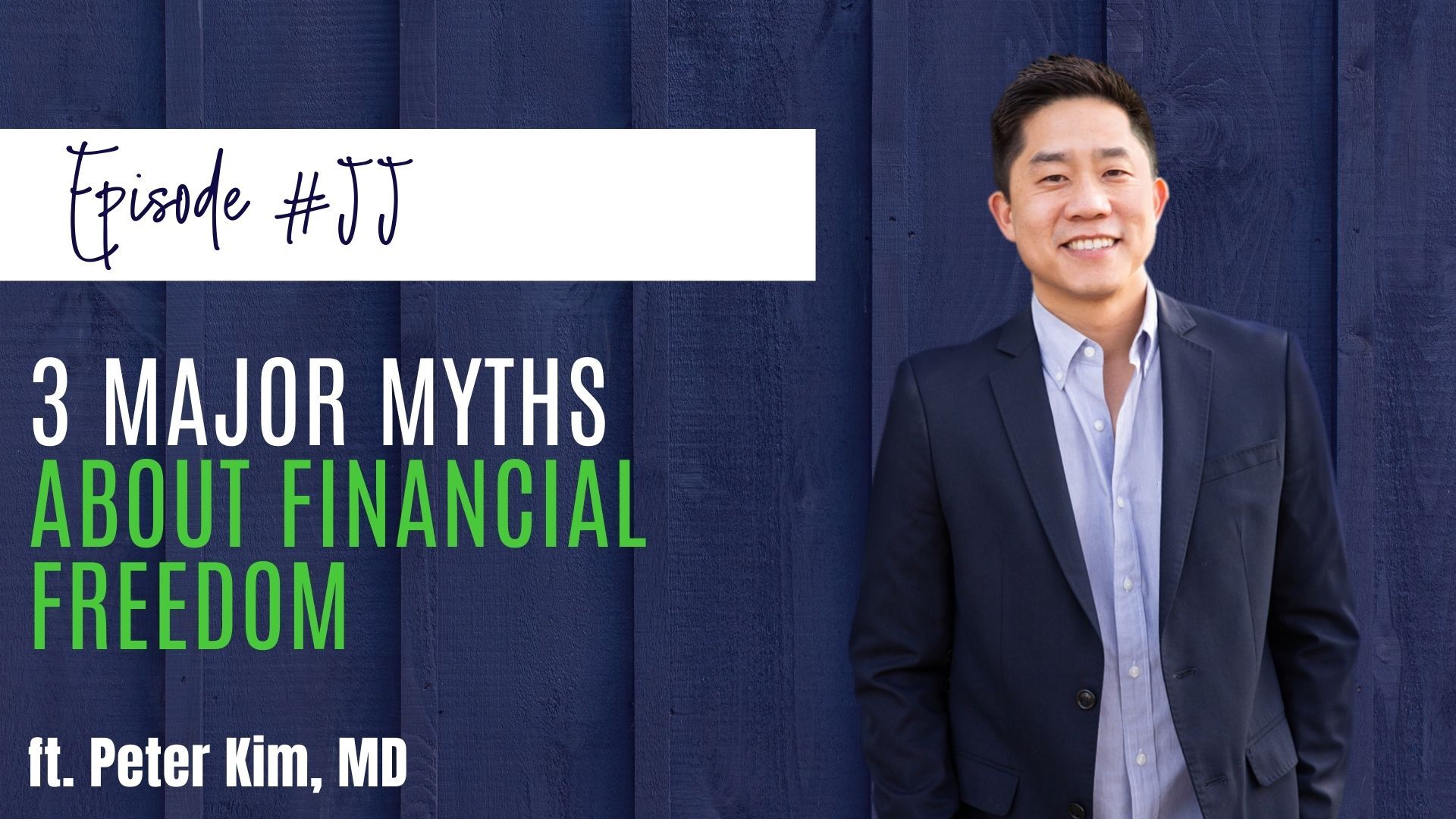 Episode #55
#55 3 Major Myths About Financial Freedom
For this episode, we are going to talk about one of my favorite subjects – financial freedom.
13 Min • May 17
Episode Highlights
For this episode, we are going to talk about one of my favorite subjects – financial freedom. For many, they think it's just a pipedream. It seemed that way for me too in the beginning, and now when I think back on it (7 years later) so much has happened since then and it has constantly been on my mind. 
I guess you could say I'm a bit obsessed. 
Financial freedom has allowed me to do so many different things. It's funny because as I've learned more about financial freedom, I've also learned a lot of myths surrounding it. I wonder if any of these myths are something you hold onto when it comes to financial freedom. 
Now, let's look at what we discussed in this episode:
What the top 3 myths regarding financial freedom are.

Why so many people have believed these myths for so long.

Is there such a thing as "good debt"?

How the financial freedom journey starts and the actionable steps you need to take to get there.
Episode Breakdown
[2:00]
Whether or not you need to be debt-free to achieve financial freedom.
[4:45]
How I use debt as a tool to create a significant amount of income.
[8:00]
Do you need to fully retire to reap the benefits of financial freedom?
[10:03]
How and why you need to optimize your time and life when you're planning for early retirement.
Subscribe & Review in iTunes
Hey there – are you subscribed to my podcast? If you aren't, please show your support of the show by doing so now. I don't want you to miss a beat, so if you're not subscribed, there's a good chance you'll miss out on those. Click here to subscribe to iTunes!
If you're one of our super special listeners, I would be really appreciative if you also left me a review over on iTunes. Those reviews help other people find my podcast. Why not spread the insight to help other physicians and professionals on their passive income journey? Just click here to review, select "Ratings and Reviews" and "Write a Review" and let me know why you enjoy the show so much. Thank you!
OTHER WAYS TO ENJOY THIS POST:
Download a Transcript (coming soon!)  
Download on iTunes 
Join the Passive Income Docs Facebook Group
Join the Passive Income Professionals Facebook Group