#76: How To Find Your Side Hustle
October 11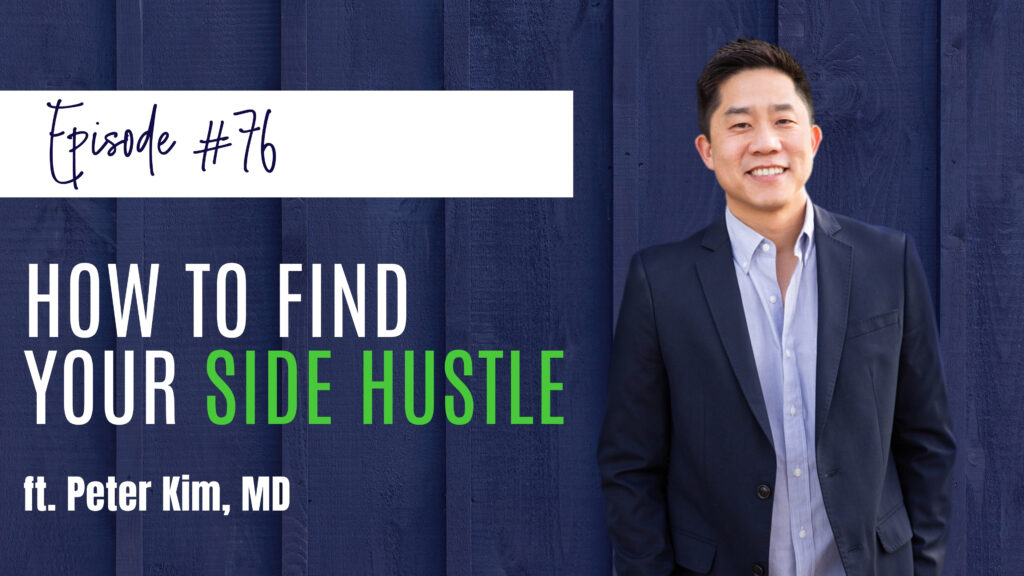 A side hustle is something you do on "the side," with the idea that it will provide some income to complement your primary income.
In fact, more and more physicians are starting their own side hustles and earning passive income. So many physicians I talk to mention the need for one. In fact, we talk about this daily in our Facebook group, Passive Income Docs.
Now, let's look at what we discussed in this episode:
Is side hustle worth it?
How to choose the right side hustle
Resources:
Here's a breakdown of how this episode unfolds…
[7:15]
Make a decision. Go for it and then don't always feel that pressure that it needs to be perfect.
[14:17]
Learn from somebody who has done it, made mistakes. Obviously, you are going to make mistakes over time but, maybe you can avoid a couple by finding somebody who can point you in the right direction. Save you that time and help you get further down the road to success and do it quicker.
Subscribe & Review in iTunes
Hey there – are you subscribed to my podcast? If you aren't, please show your support of the show by doing so now. I don't want you to miss a beat, so if you're not subscribed, there's a good chance you'll miss out on those. Click here to subscribe to iTunes!
If you're one of our super special listeners, I would be really appreciative if you also left me a review over on iTunes. Those reviews help other people find my podcast. Why not spread the insight to help other physicians and professionals on their passive income journey? Just click here to review, select "Ratings and Reviews" and "Write a Review" and let me know why you enjoy the show so much. Thank you!
OTHER WAYS TO ENJOY THIS POST:
Download a Transcript (coming soon!)
Download on iTunes
Join the Passive Income Docs Facebook Group
Join the Passive Income Professionals Facebook Group
---