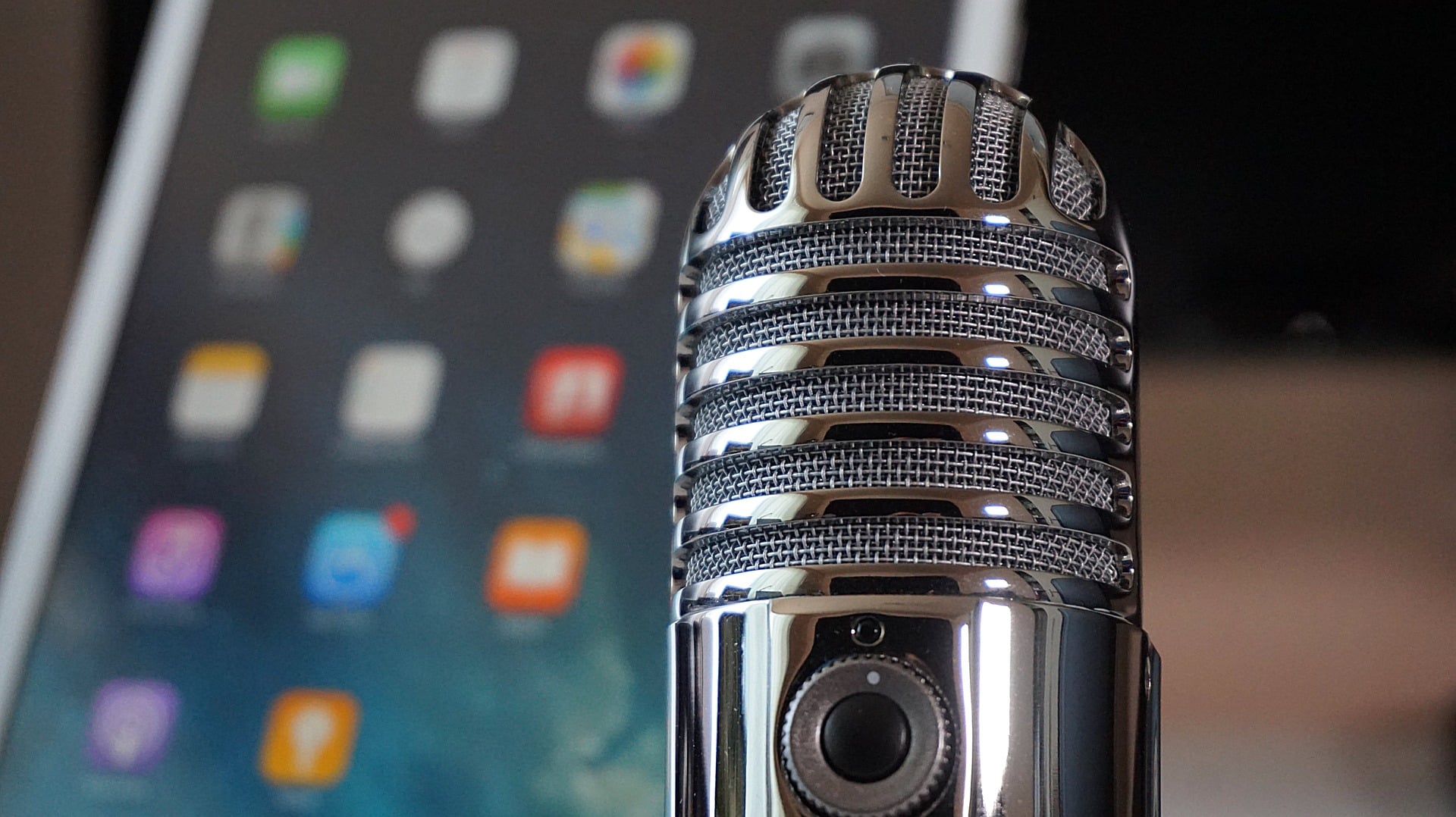 Podcasts Doctors Should Really Be Listening To (Updated 2020)
August 30, 2018 • 8 Min Read
One of the biggest barriers to physicians acquiring additional knowledge is our most precious resource, TIME!
When we're not working and seeing patients, we're usually spending as much quality time with our family and friends as possible.
Sure, we want to learn about financial topics and be inspired by stories of physicians doing things other than medicine, but where can we find the time?
Well, we have to fit it in when we can – on our commutes, in between cases, while walking the dogs, etc. One of the best ways to do just that is by listening to podcasts.
I'm always looking for fresh content, and keep discovering new and amazing ones to share on this list. I've kept the list to podcasts on physician financial & lifestyle matters as well as general podcasts on money, finance, and entrepreneurship.
So, without further ado, here is my list of podcasts doctors should really be listening to:
*(For those of you who have no idea how to actually get podcasts on your phone and listen to them see the end of this post.)
Physician Related
The White Coat Investor, Dr. Jim Dahle, created this show to continue his mission of educating physicians and other high-income professionals on matters of finance. Each episode is high-yield and packed with information to help you be a more informed investor and smarter with your money.
Okay, I might be a bit biased, but I think you should check out this awesome new podcast on how to create financial freedom through multiple streams of income. On the Passive Income MD podcast, I'll share with you proven strategies, tactics, and the mindset necessary to create your ideal life.
Host Jimmy Turner (The Physician Philosopher), a practicing physician anesthesiologist, and co-host Ryan Inman, a fee-only financial advisor teach you all of the personal finance topics you wish you had learned in medical school. With the combined knowledge and experience of a practicing physician and financial advisor, this podcast aims to be the best personal finance podcast for doctors.
A podcast where ordinary doctors are doing extraordinary things. Dr. Nii Darko, a general surgeon who himself is doing things "outside the box" interviews other doctors pushing the boundaries of what a career with a medical degree looks like. Stories always motivate me, especially ones like these from other physicians.
Through this podcast, Dr Sunny Smith reminds physicians that they must first care for themselves so that they may care for others. As a practicing physician and certified coach, she offers tools that can be used to help them take a closer look at their life right now, what they love, and what they'd like to change. She helps physicians set goals and empowers them to take steps toward creating their best lives starting today.
This podcast is run by Dr. Carrie Reynolds and is often co-hosted by Dr. Bonnie Koo. Dr. Reynolds wanted to create a space where doctors could highlight and share stories of their businesses, projects, or side-hustles. You'll discover what inspires and motivates these entrepreneurs. The podcast also explores ways to make your money go further and talks about ways to achieve financial freedom.

Ryan Inman is a financial advisor that is married to a physician so understands the unique needs of the physician family. He's a fantastic educator and has a passion for helping out physicians that clearly comes through in his interviews. His goal is to guide you through a financial education resulting in money confidence and clarity in this critical aspect of your life.

Dr. Tarang Patel is a radiologist who wanted to create a podcast to be a resource for physicians, dentists, and other health professionals to discuss financial topics. He knows that we've spent many years learning about the science and art of providing patient care but most of us have relatively little knowledge about reaching financial well-being.

This podcast is run by an anesthesiologist, Dr. David Draghinas. This show highlights physicians that are doing interesting things outside clinical medicine and the experts that can help them. If you're interested in starting a business, or blog, investing, writing, or entering politics, this show gives you a behind-the-scenes look at doctors doing amazing things.
This podcast is run by Eric Tait, MD, MBA and is devoted to talking about practicing medicine on your own terms. He focuses on 5 Paths to Happiness and Personal Development: Wealth, Practice, Health, Relationships, and Personal Development and how we should use these paths as guideposts to order our lives.
Dave Denniston, a CPA, speaks from his experience of helping physicians and non-physicians in the world of personal finance. He also takes the time to speak to practicing physicians about their financial history, successes, and mistakes in order for other physicians to learn from.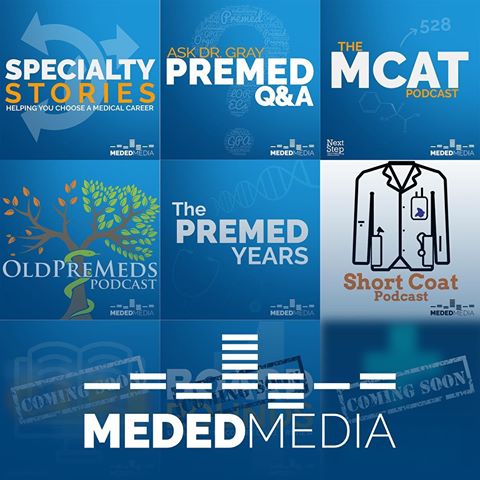 While geared more toward premeds, I thought Dr. Ryan Gray's podcasts deserved a mention. Dr. Gray has started 6 podcasts covering all different topics of the pre-med experience from the MCAT to stories from different specialty physicians. Now if he would only make one tailored to the physician out in practice, still waiting…
Married to Doctors
While more focused on the spouses of physicians, I think this is a podcast that physicians should know about as well and should share with their partners. The host of Married to Doctors is Lara McElderry who has supported her husband through the medical journey while raising five boys. This podcast shares stories about the unique challenges that come from being in a relationship with someone choosing a career in the medical profession.
Other Financial Matters & Inspiration
Real Estate Investing and Wealth Building to Help You Get "Bigger Pockets." Coupled with their website, Josh Dorkin and Brandon Turner have created the best resource for real estate investors and people who want to be real estate investors. Their website & podcast helped launch my real estate investing career and I hope it does the same for you.
Hands down, this one of my favorite podcasts to listen to these days. Guy Raz of NPR dives into the stories behind some of the world's best-known companies like Lyft, Instagram, and Airbnb. How I Built This weaves a narrative journey about innovators, entrepreneurs and idealists—and the movements they built. I finish each episode motivated and inspired.
If you haven't heard about TED talks, they're short, powerful talks given by people in Technology, Entertainment and Design (plus many other topics) in order to share ideas. This is also hosted by Guy Raz and each podcast episode is centered on a common theme (such as happiness, meditation, and food) and you get to hear from experts in those fields. I'm all about personal development and you can't help but feel much more enlightened after listening to each episode.

The economy, explained, with stories and surprises. As they put it, "Imagine you could call up a friend and say, "Meet me at the bar and tell me what's going on with the economy." That's what they're going for at Planet Money and I can tell you it rarely disappoints. I always walk away knowing more about how the US & world economy actually works.
Pat Flynn reveals his online business and blogging strategies, income sources and marketing tips to ultimately help you discover how you can create multiple passive income streams. His site is also a "how-to" guide to starting your own online business.
He's sincere and I love all the information he delivers in such a simple and practical way. He's all about developing multiple income streams so you can have the time and freedom to do what you love. Hmm, that should sound familiar to anyone who's been reading this blog for a while. Great for the physician who's thinking about doing a side hustle for passive income.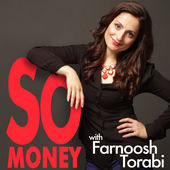 I'm a huge fan of Farnoosh Torabi and the platform she's built to teach others about finances. In this podcast, she answers all your biggest questions about money, career, guests, you name it. So Money brings inspiring money strategies and stories straight from today's top business minds, authors and influencers.
What are some of your favorite podcasts? What should I have on this list that I've left off? I'm always looking for more content and would love to hear what everyone else is listening to.
---
[*For those who don't know how to start listening to podcasts, simply to go to your PODCASTS icon on your phone (iPhone, Android, or other). If you can't find it on on your phone, consider downloading the Overcast App, a great podcast player.
Search for these podcasts by name or click on the links above, and simply hit Subscribe. A few episodes will be downloaded to your phone and all you need to do is pick them as you would pick a song to listen to. Older episodes are available as download or streaming as well. Enjoy!
---
Disclaimer: The topic presented in this article is provided as general information and for educational purposes. It is not a substitute for professional advice. Accordingly, before taking action, consult with your team of professionals.