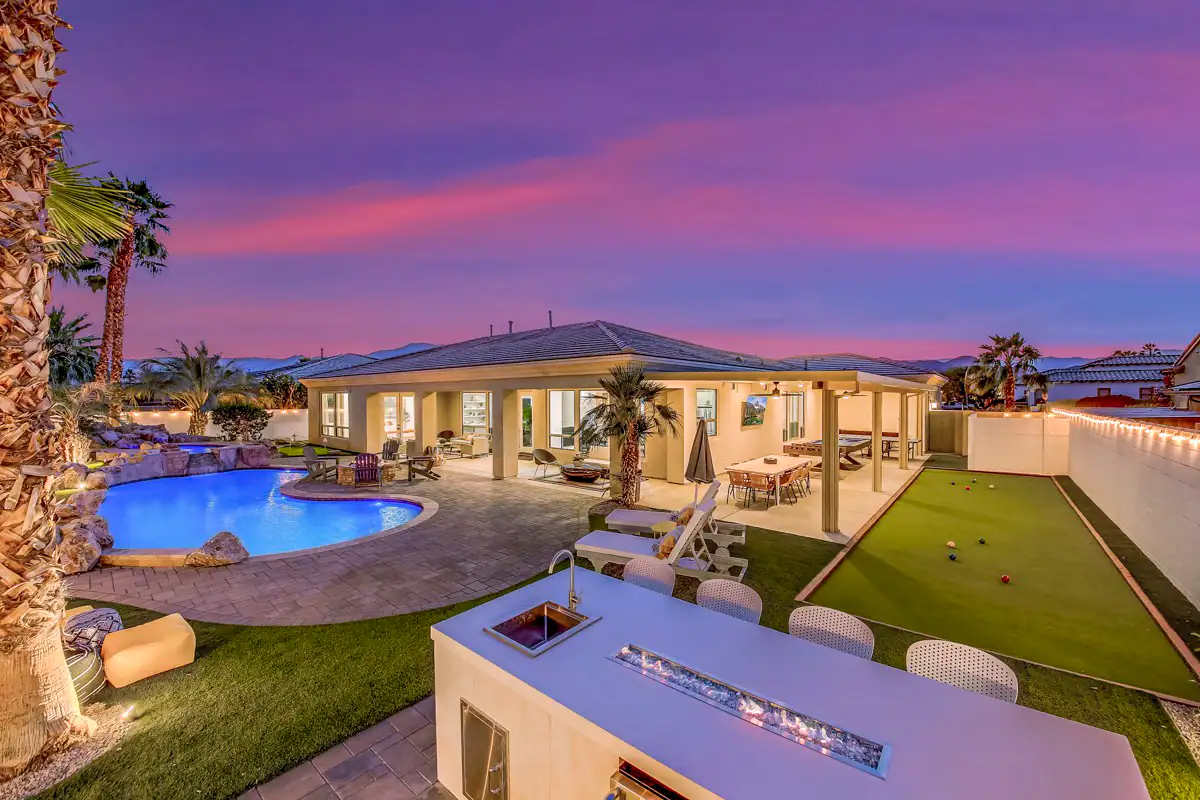 Seven Lessons I've Learned From Buying My Short-Term Rental
June 1, 2022 • 10 Min Read

Last year I made the big, and maybe shocking decision, to sell a 20-unit property to purchase a single-family home to use for my first short-term rental. Usually the goal is get more doors under your belt, not less. This was a big change because I'm relatively comfortable with apartment buildings and how to maximize profits. However, the short-term rental was brand new for me.
So why did I give up all these units to trade them into one? Well, it was for the learning experience and to diversify my investment portfolio. I had been hearing so much about short-term rentals from friends and experts at real estate conferences.
Was it the learning experience I hoped it would be? For sure. Today I'm going to share seven lessons that I've learned owning a short-term rental for these past six months.
1. Start With the End in Mind
This piece of advice from Stephen Covey is one that can be applied to many areas of life, but it's definitely appropriate with a short-term rental because you need to determine what you want from the rental.
Consider these questions to help you gain clarity on the kind of rental you want to buy and where.
Do you want it primarily for cash flow?

Will it be a place that your family uses frequently?

How long do you plan to keep the rental?

Are you buying it to diversify your portfolio?

Will you bring on a

property management company?
A property that you're buying to squeeze every last bit of profit out of will take a different direction than a property you'd like to use once in a while.
I've always thought it'd be fun to own a second home but didn't think it was necessarily practical. However, by buying a short-term rental that my family could use, I'd be able to buy both a rental property and a second home.
Because it's a property that I want to enjoy, I definitely spent more on the renovations than one typically would for a pure rental. I knew it would affect my ROI (return on investment) but I didn't care, I'd get more from enjoying it.
Here's the kitchen: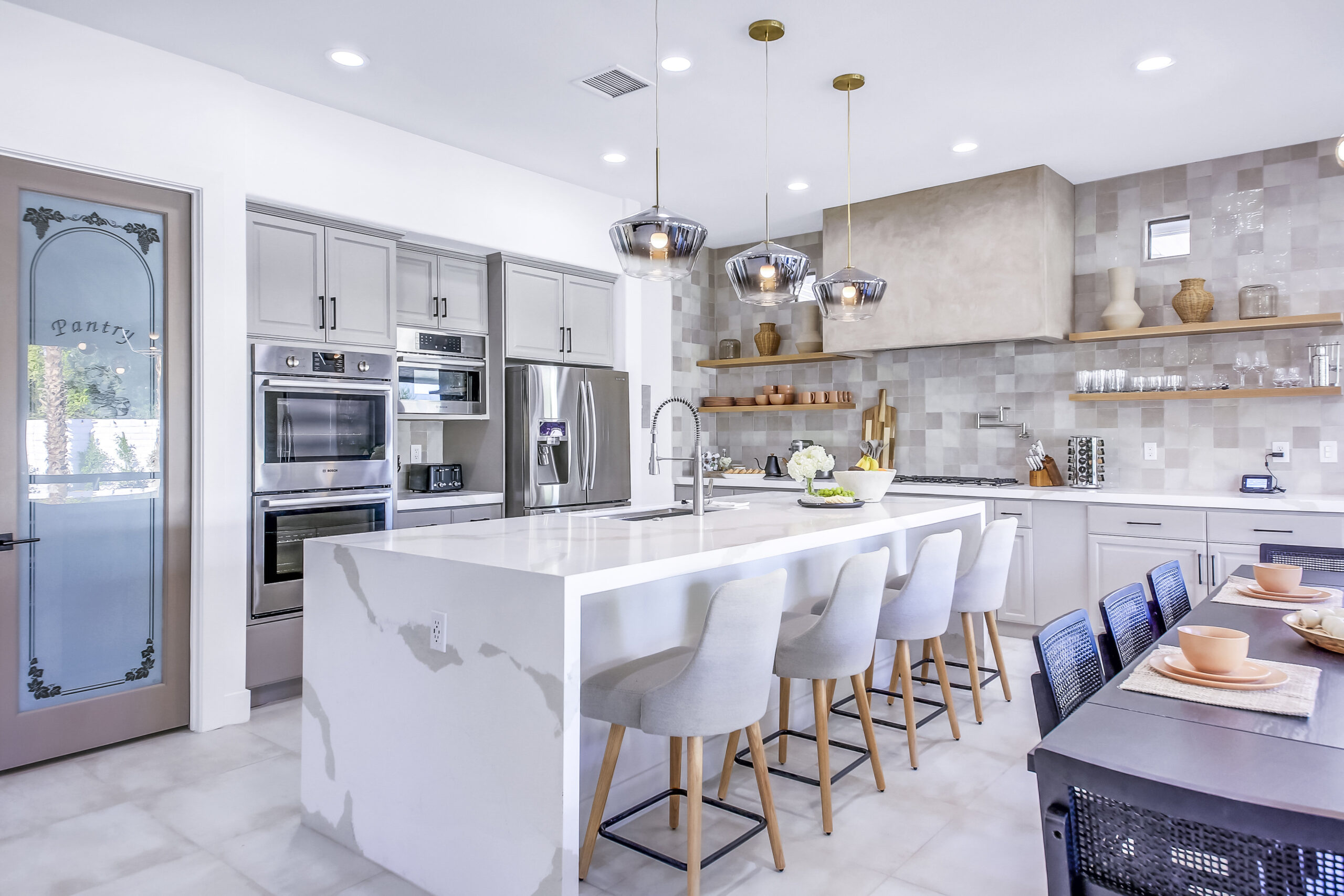 2. A Great Location is Everything
Location, location, location! That may be a popular mantra in real estate and it's especially true when it comes to short-term rentals. At the end of the day, people aren't normally renting the property because of the school district. They're going to escape for a weekend or coming to attend a special event.
It's all about supply and demand. After all, short-term rentals fit in the hospitality space as much as in the rental space. So in your analysis, it's important to factor in what demand is like in the area for vacation stays.
In my own search I needed to find a place with high demand, good economics, and a place my family would use. I wanted a property that was in an area where our family could go for a quick weekend getaway or in the middle of Spring Break.
We ended up buying in Indio, California, which is near Palm Springs. It's a growing town with a good amount of new development and investment, plus it hosts nationally known music festivals like Coachella and Stagecoach. By renting it out for just three weekends during key festivals, I can cover most of a year's worth of expenses on the property. Throw in the Indian Wells Tennis tournament and warm winter holidays, and it was an easy decision for me.
I also wanted the rental to be in a location where it can be converted back to a long-term rental or even sold should I change my investing strategy. Having multiple exits or strategies with a rental property creates a nice safety net. With a growing population, Indio fits the bill for us. The home is doing great right now, but I'm confident that if I needed to change course, I'll be able to with plenty of options.
Here's the backyard: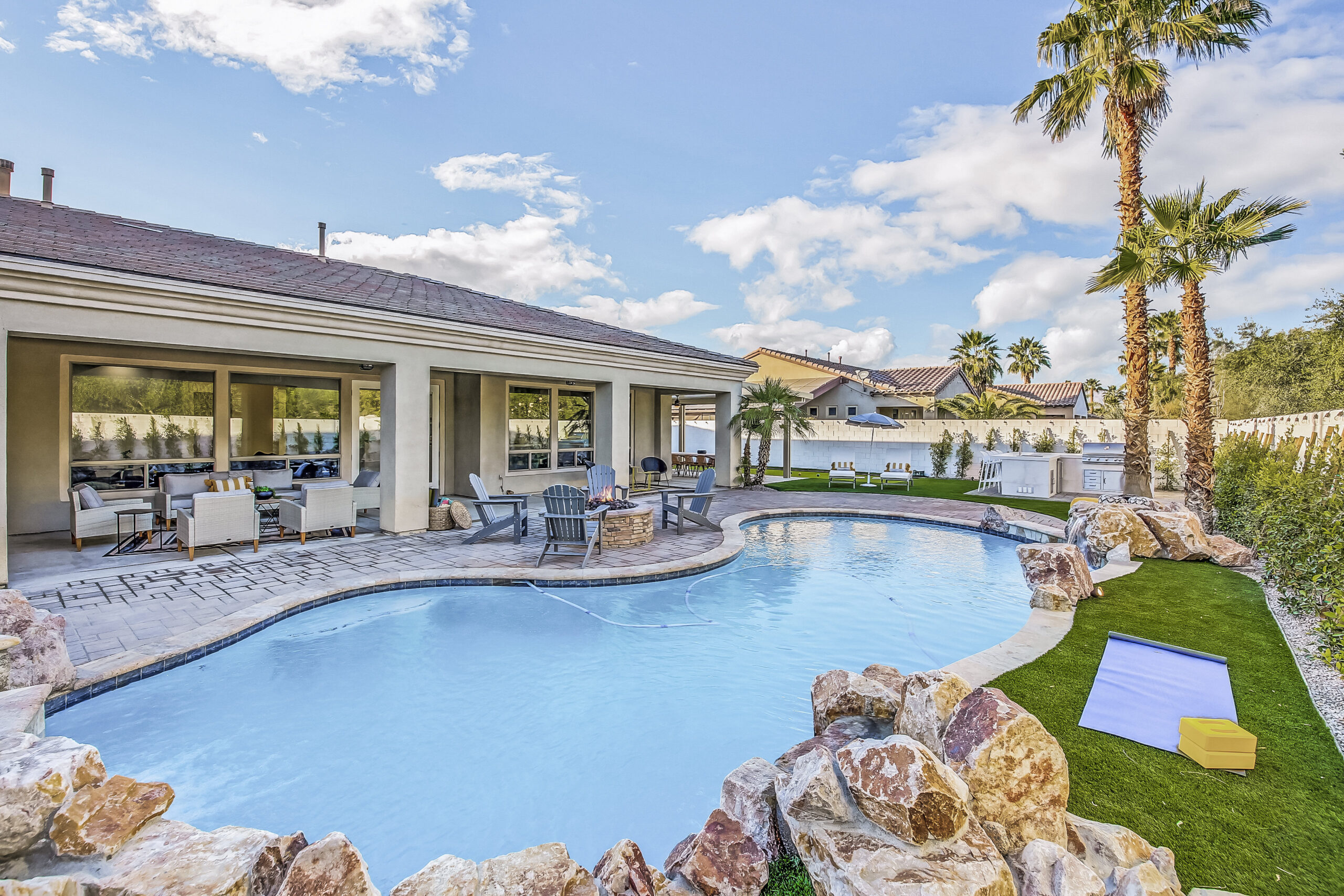 3. Numbers for Short-Term Rentals Differ From Long-Term Ones
With an established rental portfolio, I have a good sense of the numbers I'm targeting in terms of price, rehab to get it rent-ready, and management fees for long-term rentals. But I've learned that short-term ones require a different set of numbers and expectations.
A short-term rental requires more than just a solid foundation, fresh paint, new windows, and updated flooring. You also need furniture, linens, and a stocked kitchen.
In fact, if you're not the most design-savvy, a consultation with an interior decorator will be well worth the investment and could boost your ROI. I've also heard that spending money on increasing the entertainment value of the backyard in vacation spots are well worth the investment.
Management costs for short-term properties are considerably higher than long-term properties. This accounts for the extra work that's done with each turnover. A long-term rental will cost between 8% and 10% of the rental management fees per month. Those numbers jump to 20% or 30% for short-term properties. But don't let this scare you off; with a well-positioned vacation rental, you'll likely collect double or more in rental fees.
Here's part of the fun zone: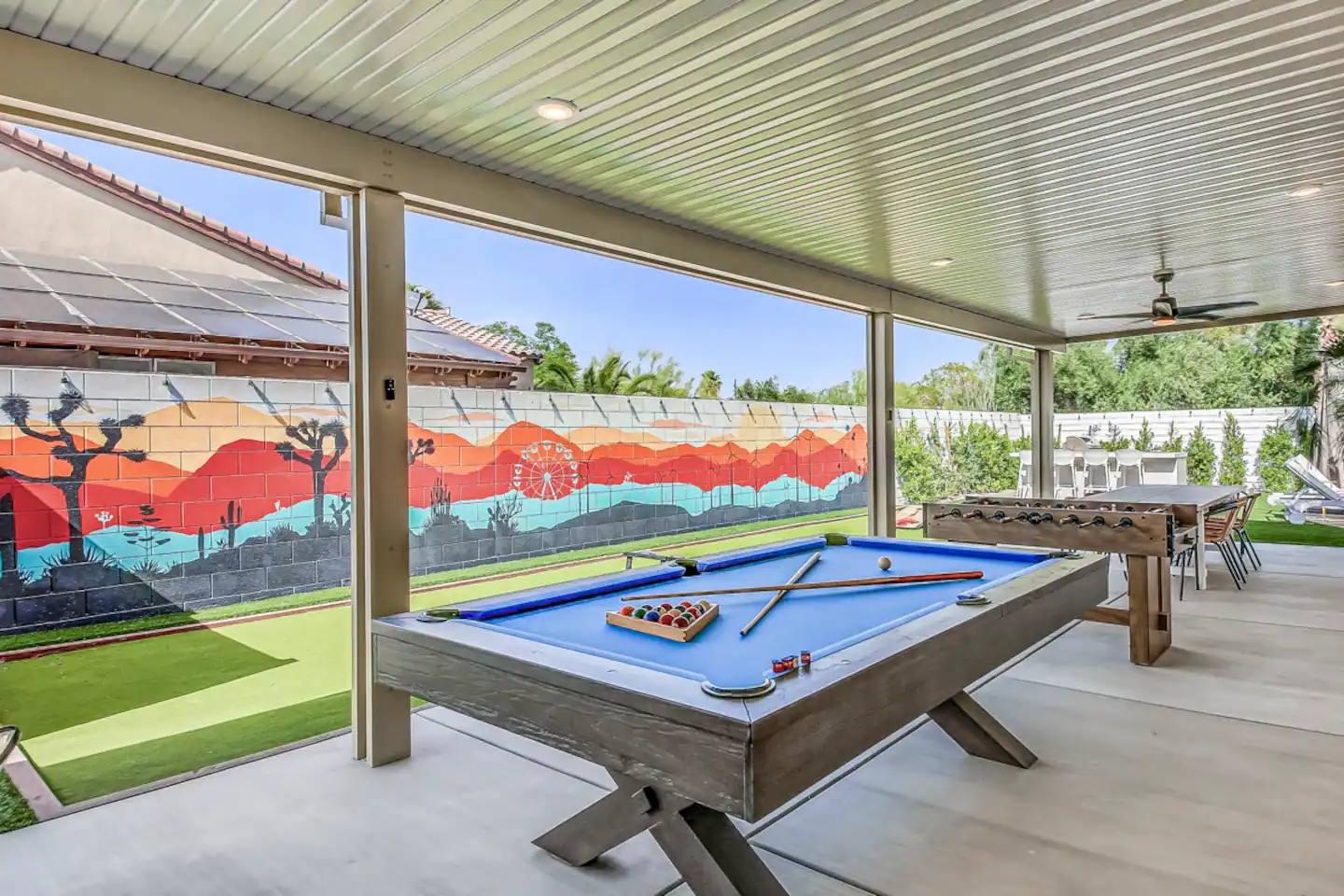 4. Short-Term Rentals Offer Tax Advantages But…
For high-income earners like physicians, short-term rentals can be a great investment because of the tax benefits they offer.
However, it's important to know what tax benefit you're trying to achieve.
It's possible to take the losses from a short-term rental business (through depreciation and expenses), and materially participate in the activity, then use those losses to offset non-passive income (like your W-2 day job) without qualifying as a real estate professional. That could be a huge tax shelter.
It's also possible to take the paper losses on your property as passive losses to offset passive income.
Again it's important to consult your CPA and have a strategy in mind with your property.
Here's a bedroom: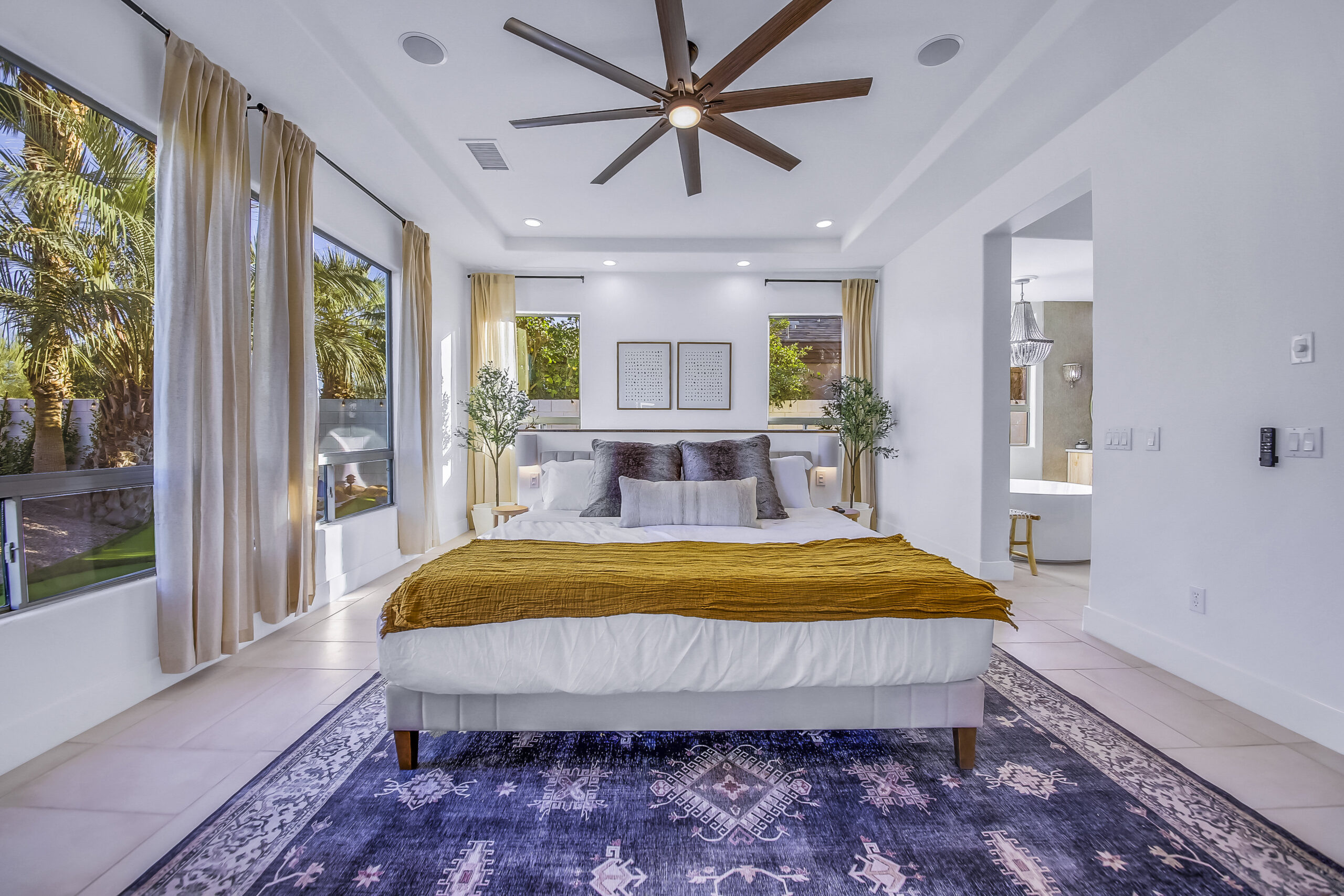 5. Short-Term Rentals Play With Your Emotions
I'll be honest, this lesson surprised me. I don't put a lot of emotional thought into my other real estate investments. As I search for properties, I use numbers and statistics. Does it accomplish my cash on cash and return goals.
I think about increasing income and reducing expenses.
I want to make a desirable place to live but I think in terms of averages. This means fresh paint, updated flooring, new appliances. My property manager uses a few standard neutral color schemes that look nice, but are not anything personal. And this is where the difference comes in. With long-term rentals, we're providing housing to others. We give them the foundation and they can add their own furniture and decor to suit their tastes.
With a vacation rental, part of our success comes from getting rave reviews of what people think of the home, the amenities, and how it made them feel to stay there. And since I wanted my family to enjoy staying there, I spent some time choosing furnishings.
I'm way more emotionally attached than I feel I should be with an investment. I wonder whether people enjoy it as much as my family does. I want people to have amazing experiences there.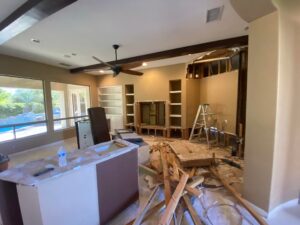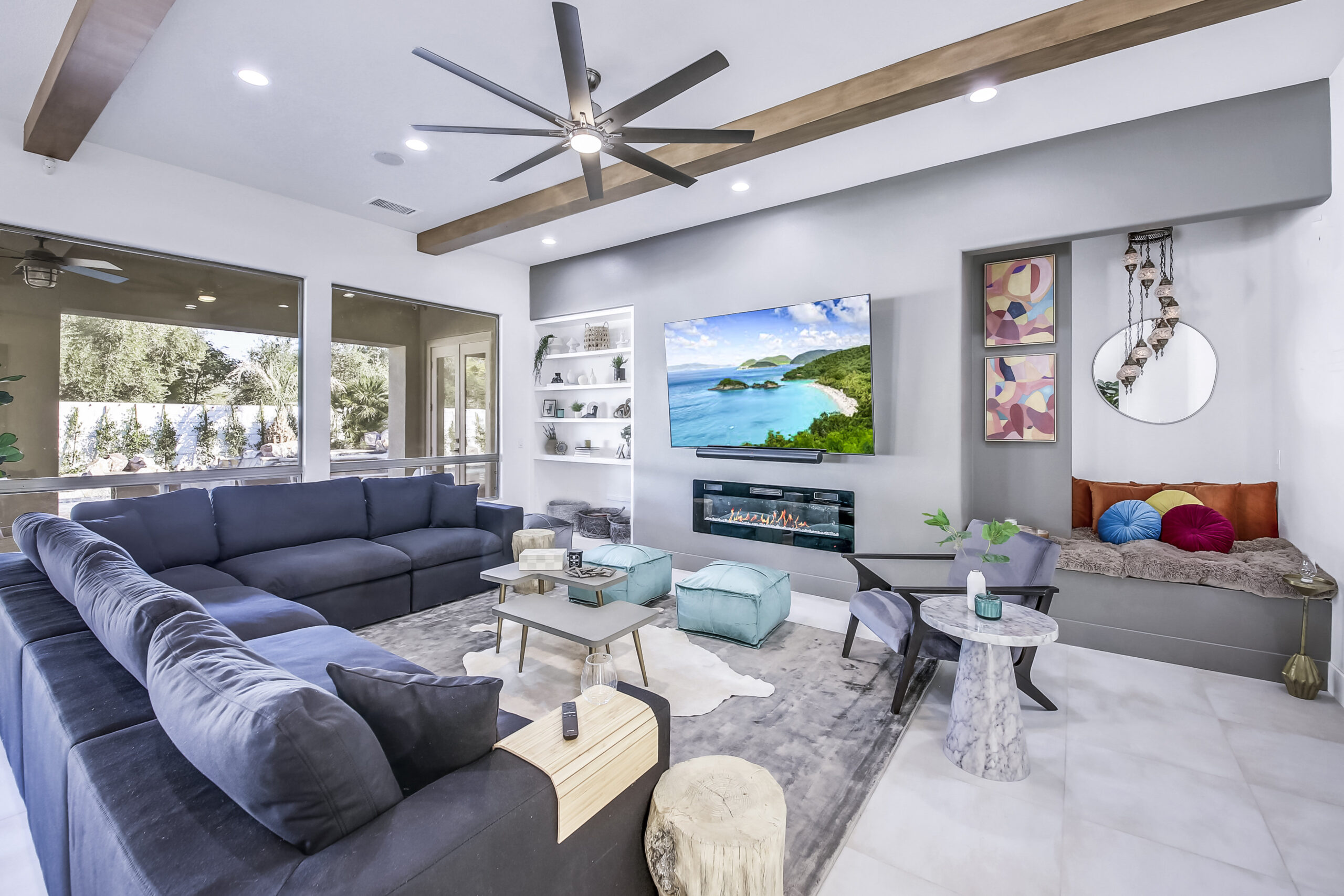 6. You Have to Have a Different Mindset With Short-Term Rentals
Humans suffer more from loss or the worry of loss more than gains. It's something psychologists refer to as "loss aversion."
Just like when I initially starting giving up shifts at the hospital, it felt like I was "losing money." I knew if I worked, I would have made X amount. So it was tough to give up shifts initially. It wasn't until I shifted my mindset to focus on the things I was gaining by not being at work – time with family and friends, and improved health (especially by avoiding night shifts).
I know some people get so attached to the amazing cash flow that their rental brings in that they never end up staying at it, even though they initially had the intent. Rather than choosing which weekends they want to stay at their ocean front property, they rarely ever use it on nice weekends.
A big reason why we create these streams of income is to have financial freedom and flexibility. There's no need to be a martyr and never stay in your five-star rental. Life's too short—block off the weeks you want to stay there. Then watch the other weeks fill up.
Here's a bathroom: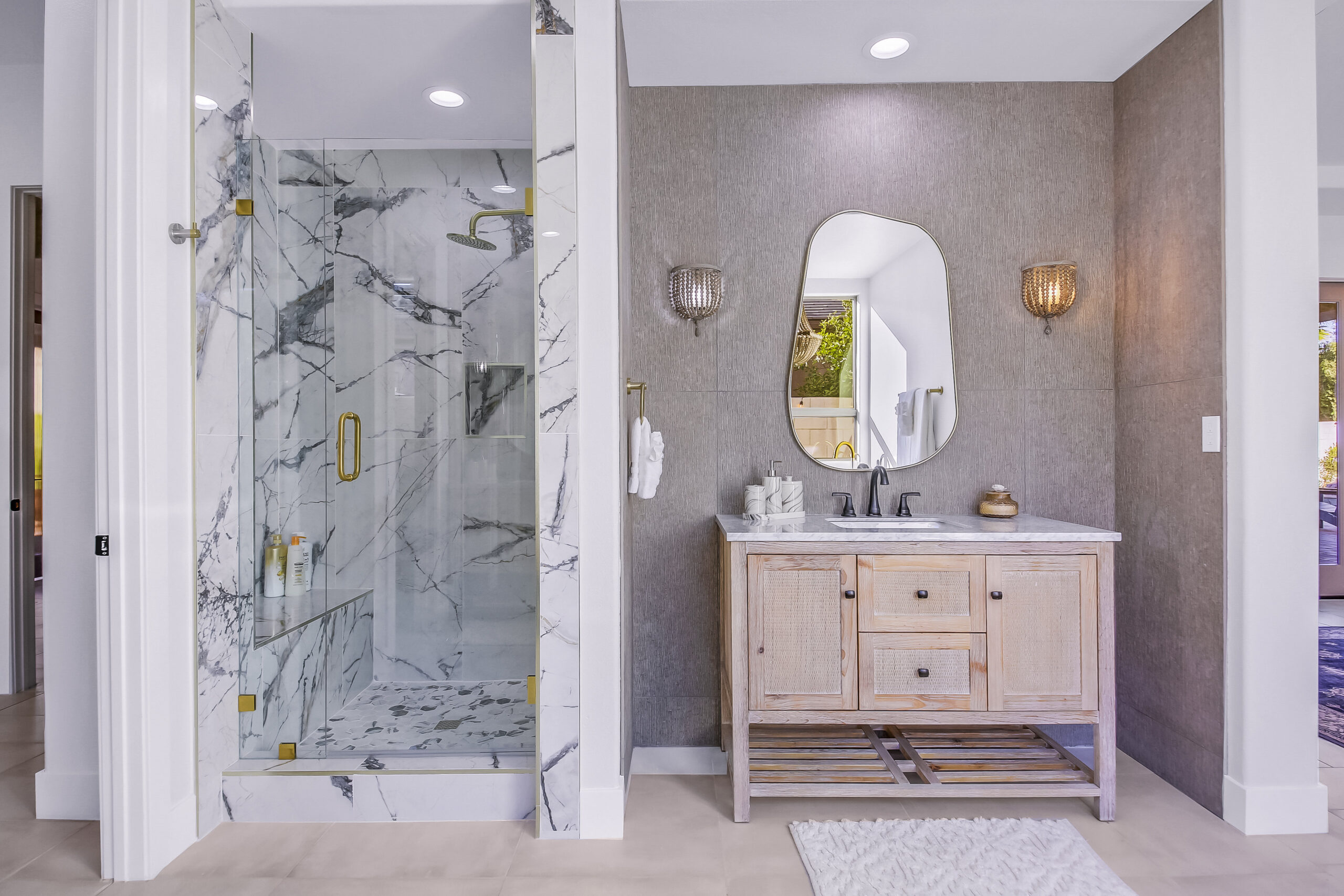 7. Keep an Eye Out for Economic Changes
It would be nice if a crystal ball could warn us of upcoming changes, but there's no such thing. The best alternative is to always know where we've been and keep an eye on the future.
We all know past performance isn't indicative of the future, but it's a metric from which we can learn.
As the current economic situation becomes slightly reminiscent of the late 2000s, we might think that the demand for short-term rentals will decrease. However, that's not to say it will disappear. Folks who travel internationally will stay closer to home. People who may have gone on vacation in another state might opt to do a staycation locally in a vacation rental.
As the economy has shifted quite a bit over the last months, it'll be important to watch what happens with the short-term market. If the market becomes more competitive, it'll be important to stay ahead of the game and smartly adjust pricing.
The mini golf course:
Final thoughts
It's amazing that not that long ago, the short-term rental industry barely existed and wasn't a go-to option for travelers. I really enjoyed learning everything that I did with this rental, and while it's been more active and emotionally involved than most of my income streams, this short-term rental probably won't be my last.
Now that I've learned the ropes a bit and have a property manager, I see that this can be sustainable and as hands-off as you want it to be. Plus, it's great to have a second-home (of sorts) that we can use for family events pretty much whenever we want.
If you'd like to check it out, click here to see the listing on Airbnb. Enjoy!
---
The Financial Freedom Through Real Estate Conference (PIMDCON 2022)

is a curated, high-yield event designed specifically for physicians and high-income professionals.
PIMDCON 2022 will give you the strategies you need to invest with confidence from people who have already done it themselves! You will have access to Real Estate Strategies By Doctors For Doctors.
The conference will also provide wisdom and insight into navigating real estate investing in today's volatile environment. Seats are limited!
September 23rd – 25th, 2022 in Los Angeles, CA
>> Secure your seat TODAY! <<
Disclaimer: The topic presented in this article is provided as general information and for educational purposes. It is not a substitute for professional advice. Accordingly, before taking action, consult with your team of professionals.