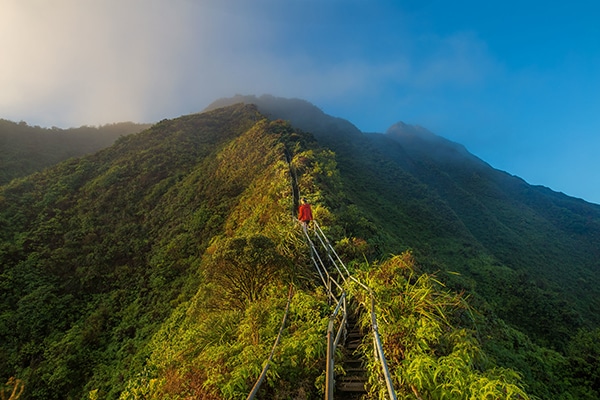 Taking Steps Toward a Better Life
November 29, 2016 • 3 Min Read
Good Deeds
My wife and I have really tried to focus on increasing our giving this year. In fact, we've tried to give to the point where it's almost uncomfortable. Why would we do that? A wise person I respect greatly said that when you give to that point, your life truly changes for the better. Your priorities and perspective change and in some ways you receive more than you gave.
This giving though has stoked a fire for us to find more ways to be generous, not only money but of our time as well. I'm happy to say the ball of cheerful giving is rolling downhill.
Exercise and Health
Several years ago I signed up for my first triathlon. It was an Olympic length one – consisting of a 1.5k ocean swim, a 40k bike, and a 10k run. I had never even done one of those leg distances separately before. Now I was trying to do all three at the same time. Funny enough, I'm scared to swim in the ocean and I hate running. I thought about backing out so many times but I didn't want to let my training buddy down. So having that goal in mind, I forced myself to join an ocean swim club, I worked hard to train and somehow I miraculously finished the race.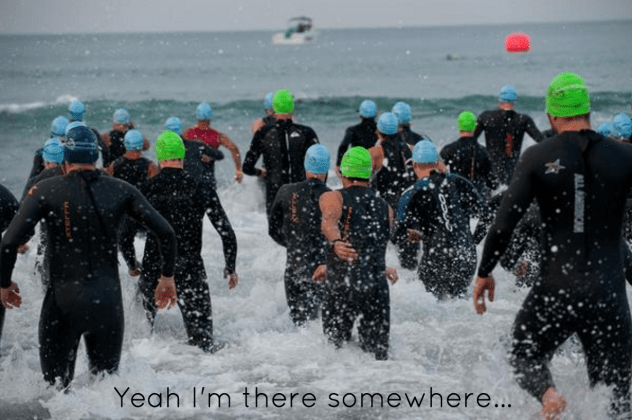 Can you guess what I wanted to do next? That's right, another triathlon. But here's the twist: I didn't immediately take the initiative, and soon fell back into the same pre-triathlon routine, which is not exercising at all. I failed to keep my momentum going, however, recently I've started to exercise again. Not by training for a triathlon, but by simply taking good walks and small runs while listening to podcasts. This has pushed me to make wiser decisions about what I eat, which causes me to feel better overall, which only encourages me to exercise more. Again, it's a self-reinforcing cycle.
Overcoming Inertia
At the beginning of this post, I mentioned a force that can overcome inertia. What is this amazing and mysterious force? Encouragement from friends and family can help, but it can only take you so far. The fact is that they can want it for you, but they can't make you want it.
I've found that this ultimate force is actually a combination of your will, your desire, and some courage.
You don't necessarily always need a ton of all of it either. Sometimes all it takes is a tiny nudge – just enough to get the ball rolling – and inertia will help take it from there. So I encourage you to take a step, any step and get things in motion.
Have you noticed this phenomenon in your life? What do you do to make sure you stay in motion, ultimately moving forward and pressing on toward your goals? Let me know in the comments.
Disclaimer: The topic presented in this article is provided as general information and for educational purposes. It is not a substitute for professional advice. Accordingly, before taking action, consult with your team of professionals.