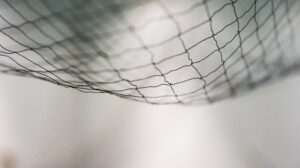 Having disability insurance set up early in your career is one of those no-brainer financial decisions in my opinion. As doctors, we've invested way too much time and money into our education and careers to put it at risk by an injury.
I personally know several physicians who have benefited from having solid disability plans and therefore I made sure it was one of my priorities early on.
In fact, I believe it ultimately gives you the foundation to go out and create multiple streams of income knowing that you have your day job income and backup if needed.
The key is to educate yourself on your options and make sure to work with a company that can help you shop different policies.
In this guest post by Pattern, they emphasize the importance of mitigating risk to allow you to ultimately enjoy a secure life. Enjoy…
---
Insurance seems simple enough. You pay premiums in exchange for the insurer's promise to compensate you in the event of a covered loss.
Oftentimes when we think of insurance, we think of a lifelong commitment.
However, that is not necessarily the case when it comes to disability insurance. There is a savvy way to protect your income while also guarding your bank account.
The Safety Net Concept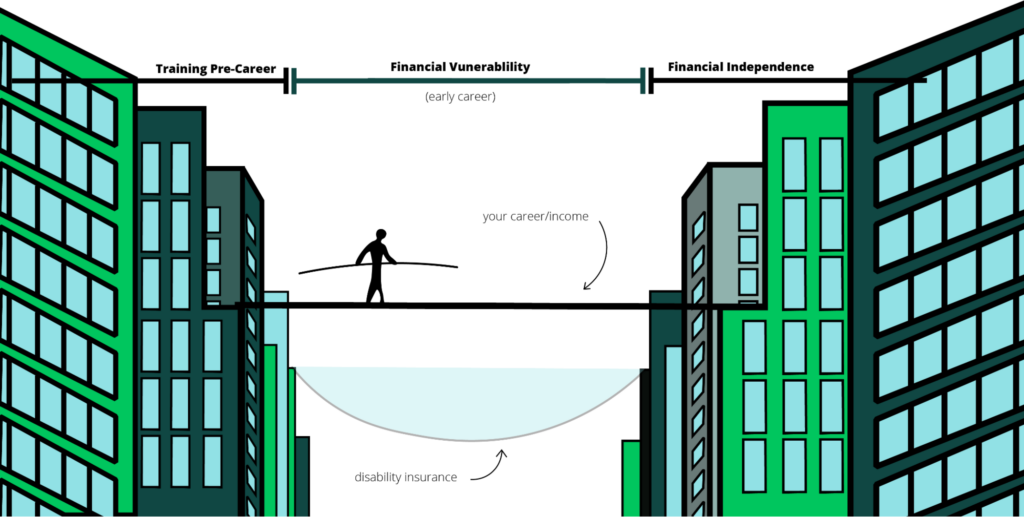 The main purpose of disability insurance is to replace your income in the event of a career inhibiting injury or illness. I.e. an income safety net.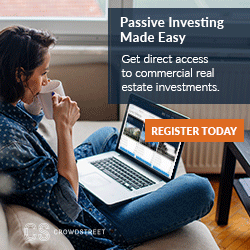 Early on in your career when you are thousands of dollars in debt, making little money, and haven't built up your savings account, a gap in income would destroy your financial plans.
If you were suddenly unable to perform the duties or responsibilities of your specialty, you would in turn lose your job. This would be a huge tragedy since your entire financial plan depends on being able to earn your hard-earned income.
In this situation you would be reliant on your saving to pay your bills, maintain your lifestyle, and support you and your dependents.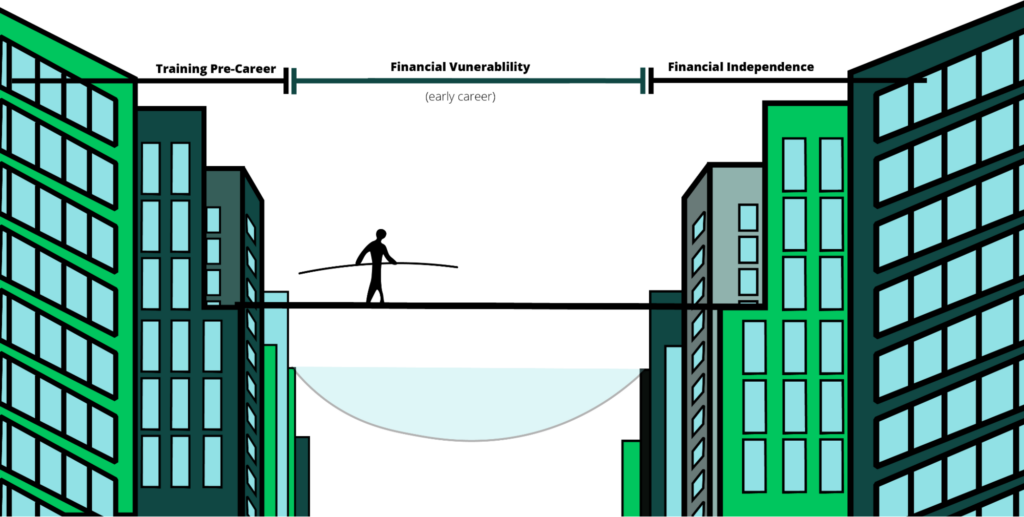 However, at this stage in life, odds are your savings account isn't large enough to maintain your lifestyle through the length of your injury or illness (or in the worst case, the rest of your life).
This is why you need a disability insurance policy to replace your income so you can maintain your lifestyle, pay your bills, and pay off debt, without burning your savings account.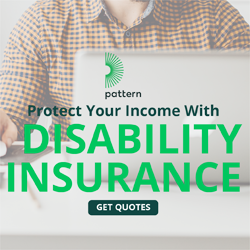 Of course, there comes a point in your financial life when an injury or illness is no longer detrimental to your plans.
This could happen when you are close to retirement and have a fully funded retirement plan. It could happen if you have a passive income stream that is large enough to support you and your families financial needs.
For many financially-minded physicians, there is a certain point when they have enough savings that they could consider themselves "self insured" and no longer need a disability insurance policy. At this point you would no longer need disability insurance.
By using disability insurance as a safety net you are able to insure you are protected throughout your financially vulnerable years while still saving money in the long run.
If you'd like to find out more and see all of your available discounts and policy options, click here to request your free quotes from Pattern.