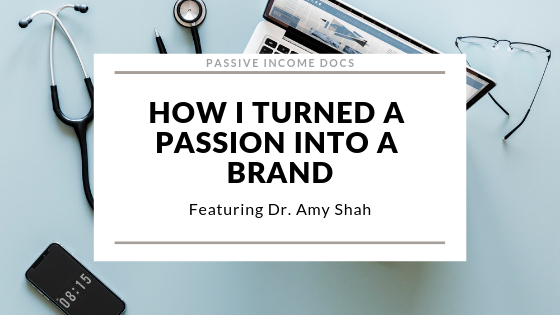 How I Turned a Passion Into a Brand
February 28, 2019 • 8 Min Read
Dr. Amy Shah
has created a major brand as a nutrition and wellness expert who helps busy professionals implement diet and lifestyle plans that work around their schedules. She acts as a coach to help keep them accountable for the healthy choices they are making.
Named one of the Top 100 Women in Wellness to Watch by MindBodyGreen, Dr. Shah has also been featured in multiple media outlets including The Huffington Post and "The Dr. Oz Show."
I had the pleasure of interviewing her for this edition of Passive Income Docs.
---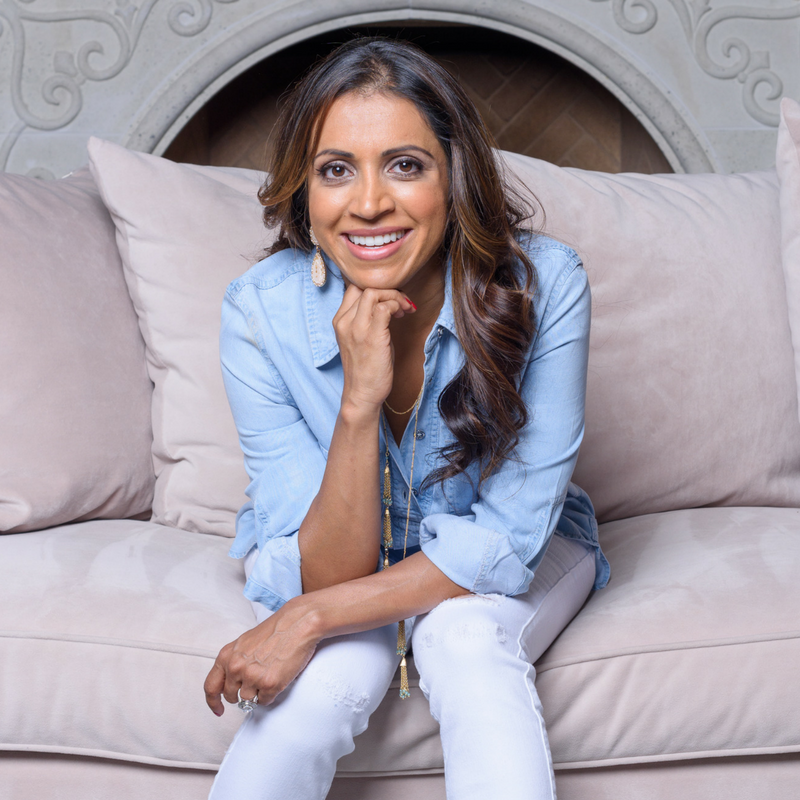 Tell us a little about yourself.
Hi, I am a double board-certified physician in internal medicine and also in allergy and immunology. I live in Arizona but I grew up in New York. I have two children, a husband, and a dog.
How and why did you start down the road of focusing on nutrition & wellness?
I've always been obsessed with health and nutrition. In fact, I majored in nutrition in college, and I knew that I wanted to incorporate that into my life in some way. When I was looking at career paths, medicine just seemed the perfect way to incorporate them all.
Once I went to medical school, however, I realized that nutrition was not a big part of our schooling. And, especially when I went out into practice, I realized that there was really no avenue for me to focus on wellness and nutrition unless I took it upon myself to teach my patients.
I chose to do just that outside of the clinic because the constraints of the medical world made me realize that if I were to see a patient for 30 minutes and I spent 20 minutes with them on lifestyle and wellness, it would be really difficult to sustain a living.
Why is this so important to you?
I started in medicine to make a bigger impact than just to be a cog in the wheel. And I honestly felt like health and nutrition are a huge part of medicine that's often overlooked. So my brand really happened out of my wish to have a bigger impact in medicine and to use my special training in a way that was unique. Little did I know that it would turn into what it did today.
It's important to me that I leave a legacy for my children. Also important to me are time, location, and monetary freedom.
How did you get started?
I started by simply blogging about health and wellness. I had heard about a relatively new site called MindBodyGreen on a podcast, I submitted an article there, and it got accepted.
I started submitting more articles and they asked me if I had a website because apparently there were a lot of people who were asking to contact me. So, I made a five-minute WordPress website and that's how my brand started.
Any struggles that you've experienced in this process?
There have been plenty of struggles because I work in a large private practice where people don't do things outside the box. There was a lot of judgment especially at the beginning and a lot of concern such as, "What's wrong? Do you not like clinical medicine?" Or, "Are you trying to transition out and not tell us?"
It hasn't always been rosy, but my brand has turned into something I'm very proud of. And that being said, I can't wait to see where it goes from here. I think physicians need to realize that we have so much potential outside of the medical exam room. There are so many ways to make an impact on other people and do things that give us satisfaction.
How much time are you putting into the business?
Currently, I'm spending around 20 hours per week on my business. That includes time on my days off, lunchtimes, evenings, weekends, etc.
How are you teaching others to create their own brands?
Well, I started teaching other physicians because so many of them were asking me how I did what I did. I really felt like I should be sharing my experience with more people. However, it's hard to do that one-on-one. So I started to create little mastermind groups, and it was beneficial to me too, to bounce things off of other people.
I noticed that I was saying the same things over and over again to people, so I decided to create a video course. It contains a lot of my best advice, things such as: what I wish I knew about social media, how to get started, how to handle fears, what are the biggest things to watch out for, how to get over what people think, how to build a brand, etc.
In addition to the videos, there are mastermind sessions, and I keep figuring out ways to improve the course.
Are you still practicing medicine and in what capacity?
Yes, I still practice medicine. I am actually a partner in a large 36-physician group. I own part of that group and therefore I'm very involved clinically. I really enjoy it, and I don't think that I will ever completely leave clinical medicine.
Burnout definitely played a role in all of this where I felt like I wasn't making the impact that I always wanted. So having a part-time clinical practice and a part-time side hustle has been a magic mixture for me.
Is any part of the business considered "passive" at all?
I sell a few things on my website that I consider passive income. Some are downloadable, like various recipe guides. We also sell supplements.
But my focus now is less on the product development side and more on the consulting and media side because I really enjoy it.
How has this business impacted your family life?
It has given me time and location freedom. This means that if I have to pick up the kids, I can do a phone meeting or consult call from the car or I can work when they are at activities or birthday parties. I can craft my schedule around my husband and kids. This was not possible before.
My kids love seeing me on TV and doing something I am passionate about. Mentally I feel so happy that I am investing in my businesses and working on things that don't depend on an insurance company or a hospital administrator.
How are you able to balance being a physician, having a family, your brand, and everything else? Where do you find the time?
People ask me all the time how I balance things. I basically give myself deadlines. No matter what, from about 6:30 am to 4:30 pm, I give myself that short period of time to get everything done – about 10 hours of time. After that is time to hang out with my kids and my husband, and time to work out.
How do you let off steam/deal with all the stresses of life?
For me, working out is an absolute non-negotiable. Yoga is my favorite mind-body treatment. I think that it helps me disconnect just for a short period of time.
I love outdoor activities. I really, really value sunlight and time out in nature. I believe they are essential elements of happiness, mood, thinking clearly, and motivation.
I'm also a huge believer in the relationship between sleep and stress control. I credit my productivity, my mood, and my energy to good sleep, more than even eating right, and all these other vitamins and supplements that people wanna take. So I stress that in my teachings as well.
Anything you would've done differently along the way?
I would have started taking more risks sooner. Being judged by colleagues, friends, and family was a huge hurdle I had to overcome. Now that I'm on the other side, I wish I had done it sooner.
Any piece of advice for other physicians who are considering pursuing other sources of income?
Try it. Don't wait! For most of us, we will always have our traditional full-time practices to fall back on. It's a win-win situation.
You can find out more about Dr. Amy Shah and her course on her website and on Instagram. She generously offered readers of PIMD the discount code "passivemd" that you can use to get 10% off the course.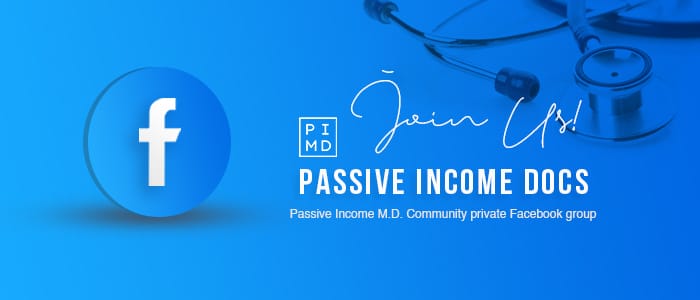 ---
Disclaimer: The topic presented in this article is provided as general information and for educational purposes. It is not a substitute for professional advice. Accordingly, before taking action, consult with your team of professionals.