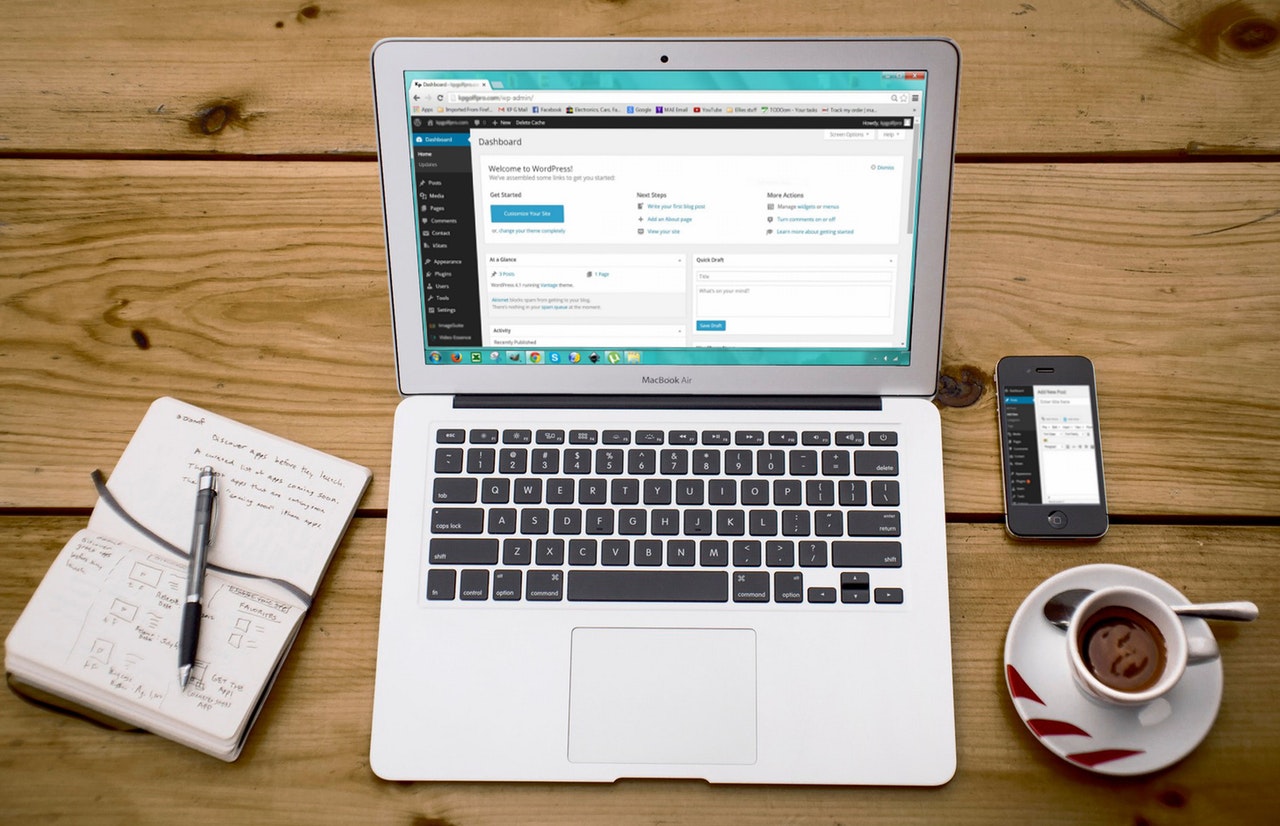 How to Make Money with a Blog
March 20, 2018 • 9 Min Read
We've talked a lot about the benefits of having multiple streams of income, now I realize it's time to take a slightly deeper dive. This is the first of a series on how to make money through different avenues. I'm going to keep each of these to a reasonable length post so while they won't be encyclopedic, however, it should give you some basic ideas on how to monetize things and whether it might be worth your while to start this particular venture.
How to Make Money with a Blog
This is a subject that I'm quite familiar with having run this blog for nearly 20 months. Before starting the blog I had seen income reports online revealing the revenue of some sites like Smart Passive Income and White Coat Investor. I'm a little more private and like to share mine exclusively with newsletter subscribers.
Some people rely on blogging as a sole means of income, so you know there has to be some way to monetize it and make it worth your time financially. But let's start from the beginning…
What is a Blog?
A blog is simply a series of online informal entries on a website. It can be a pretty loose term and styles vary from something that looks like a personal diary to something that looks more like a newspaper. The crux of it is that someone creates or publishes content on a site and someone else reads it.
This site is an example of a simple blog. It's my personal documentation of what I'm learning on the journey to financial freedom as a physician, focused on finding multiple sources of income, and creating long-lasting passive income.
How Much Money Can You Make?
Blogging can be a hobby but if you're talking about money, I consider it a business. The income made from it can vary widely as it can for any business. I've met bloggers who struggle to make enough to cover the overhead expenses of running a blog, and I've also met others that make over a million dollars a year. Nothing is guaranteed but what I can tell you is the upside can be tremendous.
The amount of money you make can depend on the amount of traffic you get to your site. I've read Financial Samurai mention that you can expect to make 1-10 cents a page view. That means if you have 50,000 page views a month, that works out to $500-$5,000 a month.
I've looked all over for some definitive source on how much money is made overall by blogging. This chart above is about the best I can find, and comes from a survey of 1500 bloggers by the site Problogger. 10% made absolutely nothing. 53% made under $100 a month. However, 13% made over $1,000 a month and out of that 4% made over 5-figure a month. That last chunk of the pie equates to 6-figures a year, serious income.
So, How Do You Make This Money?
Bloggers make money directly through their blog and also through opportunities that pop up as a result of having their site. The following are some of the different methods.
Advertising
Advertisers are always looking for exposure and for ways to get in front of a group of potential customers. If you provide a place to get seen, you can get paid for it.
These ads come in a variety of forms:
Display Advertising

These are ads that you might see on the upper banner spot or on the sidebar, as well as in-content ads. You also might see some scattered in newsletters and email posts.

A) Direct / Private Ads – This is when you work directly with a company to display their advertising. It's also referred to as a static ad / banner and they choose what they want shown in a predetermined size box on your page. You set a price and they pay you a daily, monthly, or yearly fee to have it prominently displayed on your site.

B) Contextual Ads – This is when you utilize an ad management company like Google Adsense, Media.net, or Mediavine. In essence, you're giving up certain space on your site to an ad company that fills that box with relevant, dynamic ads for your audience. Have you ever noticed that your google searches seem to follow you on certain sites in the form of ads? Well, those are examples of contextual ads. You might get paid based on the number of times the ad is seen (Cost per Impression, CPM) or the number of times it's clicked (Cost per Click, CPC).

Brand Partnerships

Businesses will pay to be associated with influencers. Blogs do a good job of capitalizing on this but some people on social media, ie. Instagram, tend to do an even better job with it. Brands know that certain influencers have a built-in audience that can easily be reached by their association with them. All they ask in return is to be mentioned, worn, or just referred to in posts.

Sponsored Posts

Content marketing is "a type of marketing that involves the creation and sharing of online material (such as videos, blogs, and social media posts) that does not explicitly promote a brand but is intended to stimulate interest in its products or services." – Wikipedia. Businesses like to get their content seen on other sites and know that links to their site will only help their google rankings. They're willing to pay to have their posts planted on influential sites, anywhere from $50 to thousands.
Affiliate Marketing
The concept behind this type of marketing is that you recommend products or services, and your website receives a commission referral or percentage of sales. Businesses know that you have loyal readers who trust you and will check them out based on your recommendation. This all comes at no additional cost to the reader.
This is a powerful monetizing strategy for sites that have a particular niche. For example, if you write about financial issues for physicians (ahem) and think that a particular course, like the White Coat Investor Course: Fire Your Financial Advisor, would be a great fit for your audience, then for every signup that occurs clicking through your link, you can receive a small commission. Or maybe you talk about Robovacs and you want to recommend certain products on Amazon, like this one I have, then you can be paid if someone makes a purchase.
You can set up your affiliate relationships directly with companies that fit your niche or you can use an affiliate management company like Commission Junction or Flex Offers.
At the end of the day, affiliate marketing can be a huge win for everyone because businesses get introduced to a captive audience, the readers find out about great products / services, and the blogger receives a commission for making the connection.
If you want a nice course on how this all works, check out Michelle Schroeder's course, Making Sense of Affiliate Marketing, where she shares her secrets on how she makes over $100,000 a month from her site. 
Selling Products
This is simply using the content on the blog to drive readers to purchase a product through your site. These are a little more straightforward and can be separated into physical and digital products.
Physical Products
Books

Other Retail Items – clothing, jewelry, just about anything…
2. Digital Products
eBooks

Online Courses

Premium content & Exclusive access on the site
Memberships
Services
Blogging can create credibility and help you become known as an expert on a particular subject. This gives you the opportunity to parlay that into paid services such as:
Coaching

Speaking

Perform skilled services – ex. creating & fixing websites, social media marketing

Investments – people invest with you
So How Do You Start a Blog?
I covered the basics in this post, How To Start a Blog (A Step-By-Step Guide).
How Do You Make It Successful?
Well, this isn't necessarily easy. Anyone that tells you that you can just throw up some content online and start rolling in the cash right away is lying to you. It takes time to create content, build up a readership and trust, and understand the business side of running a blog. It definitely deserves its own post but here's a quick summary of some key steps.
Start a Blog

 – I know so many people who express the desire to make money with a blog but never even get through step 1. You have to start somewhere.
2. Content – Create content that focuses on a certain niche that you're passionate about and that readers can get behind. Obviously, you want the niche to be large enough that there's an audience for it, but not so large that you get lost in a huge crowd.
3. Consistency – Make sure you're putting out content on a consistent basis. This helps in building a brand and a hunger for your content.
4. Promotion – It's great if you write the most amazing blog posts, but if no one knows about it, does it matter? Get out there on social media, network with other bloggers in the space, and don't be afraid to let people know you exist.
Is Blogging Worth It?
Well, that depends on what you're looking to get out of it. Initially, I didn't have high expectations as to how much I would be able to make from blogging. I started the blog almost as a dare from friends, and it's become something so much more.
I remember reading that the vast majority of blogs die before their first birthday. That's because, in the beginning, you're spending a lot more time on it than getting anything from it monetarily. On paper it may not make sense. However, for the persistent ones, that hard work can pay off over time in the form of increased revenue. Sounds a lot like passive income to me – hard work up front, the payoff comes later.
Also I have to mention that the relationships with readers and other bloggers I've built as a result of this site can't be measured in monetary terms, but they're so valuable and mean so much to me.
I would have never imagined that starting a blog would allow me to have more flexibility with my day job as a physician. I'm able to give up some shifts, hang out more with family, and overall just have more time freedom.
So if any of that sounds appealing to you, starting a blog might just be worthwhile.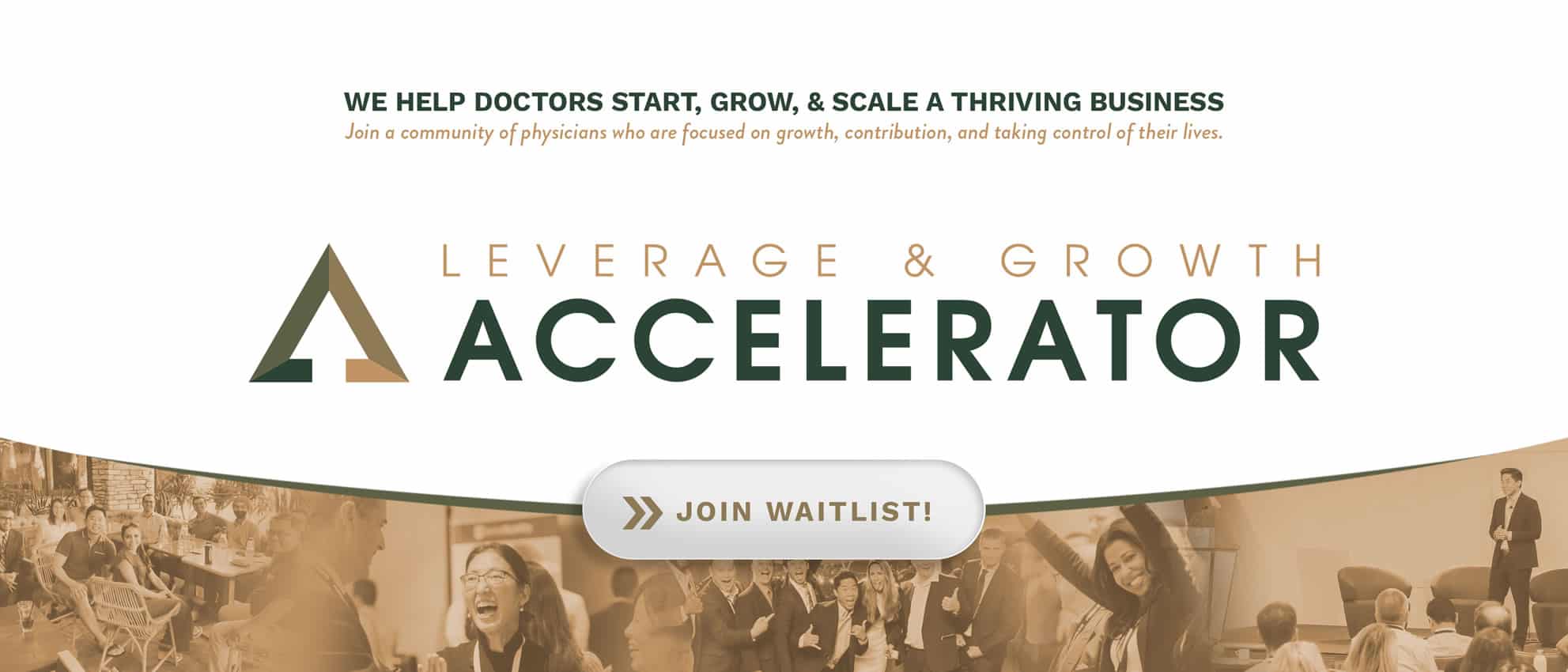 Disclaimer: The topic presented in this article is provided as general information and for educational purposes. It is not a substitute for professional advice. Accordingly, before taking action, consult with your team of professionals.