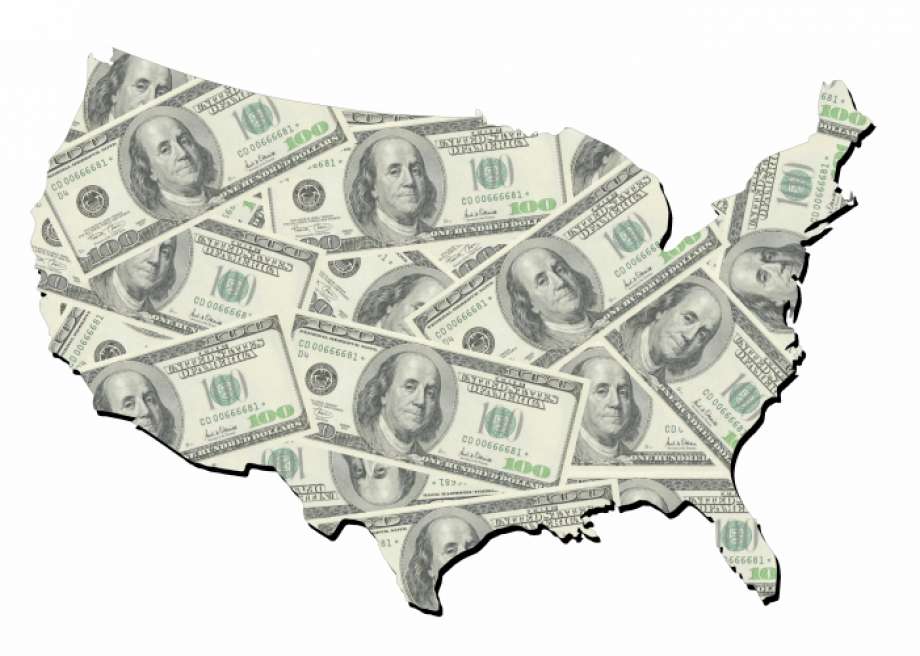 If Doctors Chose Their Job Locations Based on State Income Taxes
January 26, 2017 • 4 Min Read
This is an interesting time of year as soon-to-be graduates of residency and fellowship programs start focusing on securing their "dream" jobs.
I remember my residency classmates (what seems like so long ago) interviewing all over the country and something that always seemed to come up (besides salary and call duties) was whether the state had state income taxes or not. I particularly remember that coming up in conversations about Texas and Nevada.
Training in California, we were often reminded by attendings that state income tax for a good number of physicians is close to 10%. I planned to stay in Southern California so it wasn't a particular concern or differentiator for me. However, for some, it seemed to be a legitimate factor in choosing their jobs.
I was reminded of it again as my current fellows are beginning to dig deep into the job hunt. I heard the same phrase uttered again, "Well, you know Texas has no state income tax." This time I couldn't get it out my head and I had to take a look at what state income tax rates are currently at around the country.
Tax Burdens for Different States
This simple case study revolves around a married couple making $250,000, filing jointly, and taking the standard deductions (thus the effective tax rate). I used Smart Asset for the quick calculations and here's what I found: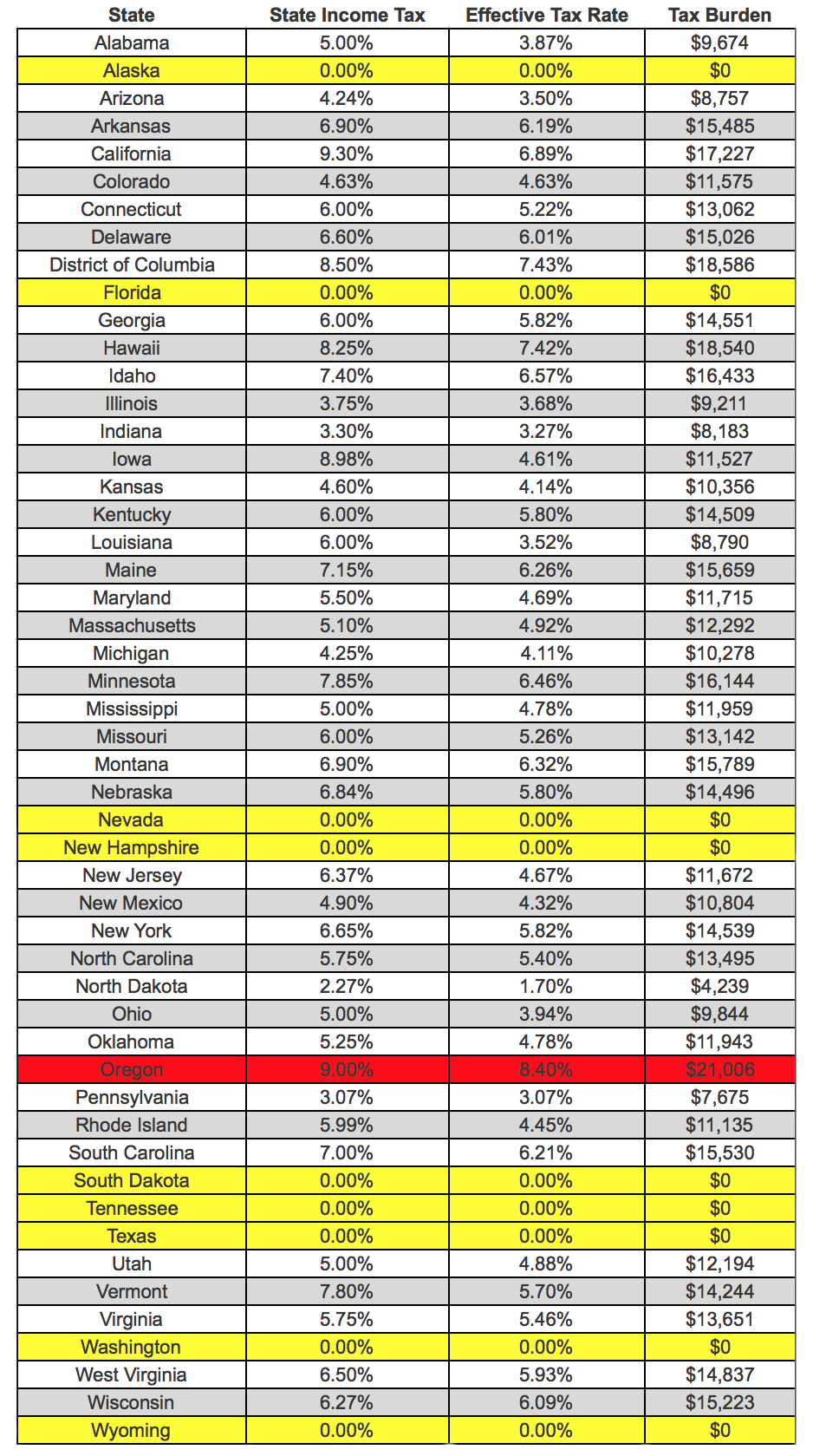 Key Points
Seven states currently have no income tax: Alaska, Florida, South Dakota, Texas, Washington and Wyoming.
For two states (New Hampshire and Tennessee) residents pay state income taxes exclusively on income earned from dividends and investments.
Michigan and Massachusetts are the only states with a flat tax rate.
The following states have tiers above $250,000, where rising incomes would trigger an even higher tax rate: AZ, CA, Conn, MD, Minn, NJ, NY, ND, VT, Wis, DC.
At this income of $250,000, based on effective tax rate, Oregon residents actually have the largest tax burden. However, as incomes rise, higher tax rate hikes are triggered in California climbing to over 10% with a max tax rate of 13.3%.
How Much Impact Can It Make?
Obviously the more you make, the more you "save" in taxes by living in a state with no income tax. These savings can add up to quite a bit over time, especially if you factor in compounding gains.
For example all things being equal (which is a huge assumption I know), if you were to take the $17,227 tax burden in CA and not have to pay it while living in Nevada and invested that amount yearly at a 5% annual gain, here are the results: In 10 years that would amount to $255,574.29, in 20 years to $643,816.91, 30 years to $1,276,223.23. Pretty significant I'd say.
However, we all know this is only part of the story. All states have a budget and they need to get funding from somewhere. So if it's not from income taxes, they're likely getting a good amount from various other types of taxes: sales, business, real estate, gas, etc.
So Should You Choose Based on State Income Tax?
Obviously, this shouldn't be the main determinant for anyone choosing a job, but it's a factor that should be considered if your goal is early financial freedom. We've heard the Physician on Fire talk about geographic arbitrage, and if that's a consideration for you, then state taxes should probably be considered as well. It's also just nice to be informed especially when everyone is talking about it.
Best of luck to all those on the job hunt as we speak!
Did you consider state income taxes in your job choice?
Disclaimer: The topic presented in this article is provided as general information and for educational purposes. It is not a substitute for professional advice. Accordingly, before taking action, consult with your team of professionals.