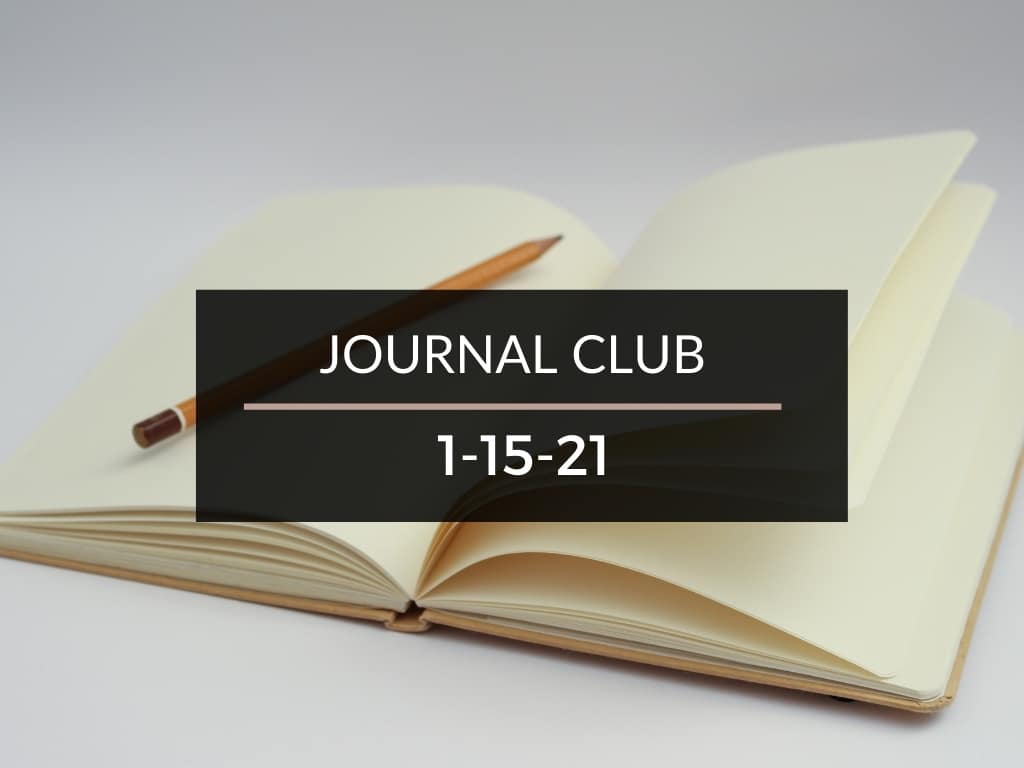 Journal Club 1-15-21
January 15, 2021 • 2 Min Read
Here's Journal Club 1/15/21! Every week, I hold a JOURNAL CLUB. After filtering through the articles on the web, I present a few that impacted my life this week. Be safe and stay well!
---
We may be more than halfway through January, but most people's New Years' resolutions are still going strong. In this post, Physician on Fire shares his personal financial goals for 2020, and how a few small changes can make all the difference–in 2021 and beyond.
Most physicians work toward financial freedom to enjoy their day job more and avoid burnout. Ironically, sometimes the pursuit of that freedom can lead to its own kind of burnout. How can we avoid that? Well,

in this article, The Physician Philosopher

presents 10 milestones that break up your journey into smaller, quick wins that help keep up that motivation for the long term.
Though we just talked about setting New Years' resolutions, not everyone agrees with making one in the first place. At least, not the way most people do. In this article, The Mad Fientist shares just how problematic traditional resolutions can be, and how to set more effective goals throughout the year.  
Too many times, we think we have to reach some certain point before we can begin the journey to achieving our goals. The problem with that approach is that you may never reach that point. Or, perhaps the point will shift in a way you weren't expecting. In

this article from Get Rich Slowly

, the author stresses the importance of not waiting, but starting from where you are.
That's it for this week! I hope Journal Club 1/15/21 was helpful to you.
Lastly, here's a little bit of motivation below. Enjoy and have a great weekend!
---

---
Disclaimer: The topic presented in this article is provided as general information and for educational purposes. It is not a substitute for professional advice. Accordingly, before taking action, consult with your team of professionals.