Journal Club 3-21-19
March 21, 2019 • 2 Min Read
Every other week, I hold a JOURNAL CLUB. After manually filtering through the millions of articles out there on the web, I present a few that impacted my life this month.
Here's our Journal Club for the week, enjoy!
---
Love these thoughts about risk from Diverse FI. Whether we decide to continue working full time, start a side hustle, pursue financial freedom, retire early, or any combination of these, there is always a risk even if we think we're mitigating some of it. Read more of his thoughts in "Life is Risk."
Ever thought about becoming a digital nomad? It has become increasingly popular for people, bloggers, in particular, to abandon the traditional home/work model and start working on the road. This may be a great lifestyle for some but could prove to be more challenging for others. Millennial Money Man has put together a great list of pros and cons on the subject in "What is Life Actually Like as a Digital Nomad?"
A little bit of motivation below. Enjoy and have a great weekend!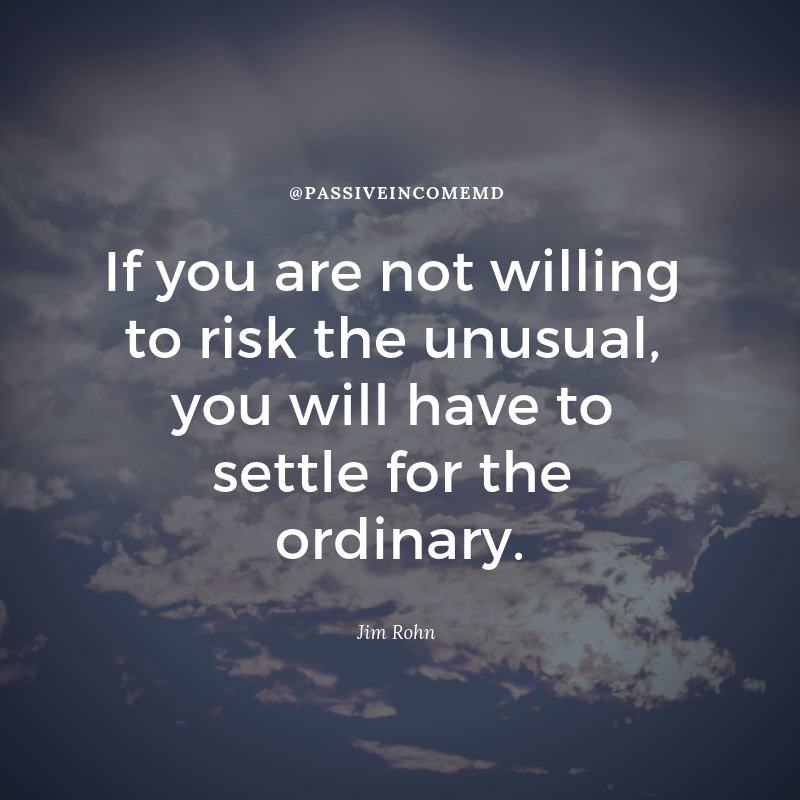 Disclaimer: The topic presented in this article is provided as general information and for educational purposes. It is not a substitute for professional advice. Accordingly, before taking action, consult with your team of professionals.