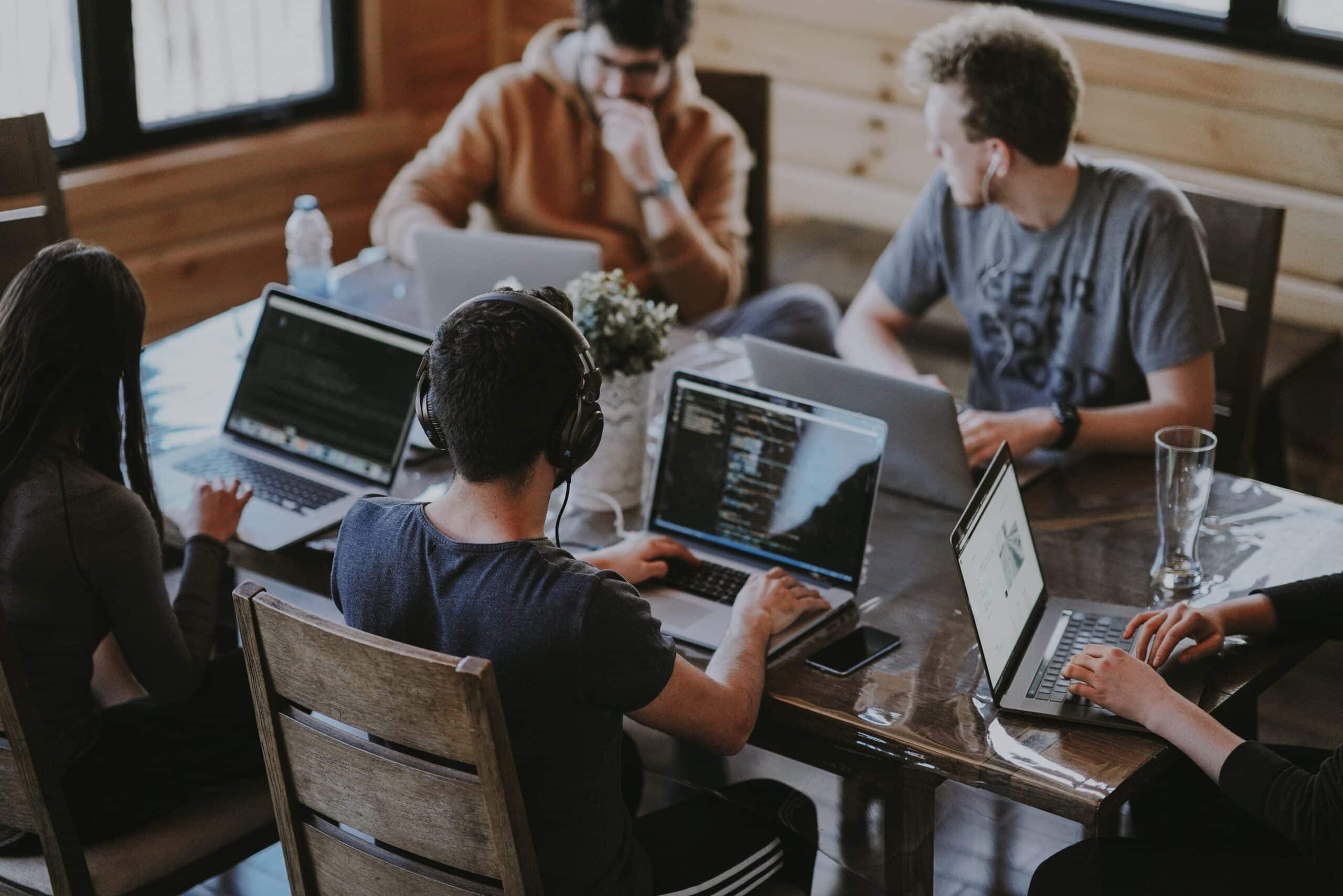 Locum Tenens Pros & Cons
December 18, 2021 • 17 Min Read
Today's Classic is republished from Physician on Fire. You can see the original here.
Enjoy!
---
Locum Tenens is simply a fancy Latin way of saying temporary work. Just like curriculum vitae is a fancy Latin phrase meaning résumé.
We doctors seem to be fans of fancy Latin words. Why? Nolo contendere. Non est mea culpa.
In Latin, locum tenens means "to hold a place." Often mistakenly called "local tenens" or "local tenums", it's just another way to say you're a traveling or temporary worker. A physician who is serving as a temp doc in an interim role may be referred to as a "locums doc," or simply "a locum."
I've personally worked as a locum in a variety of situations and for a variety of reasons. I did so before I took a permanent job, in between jobs, and even on my "vacations" when I had debts to pay. I detailed those experiences in a guest post at the White Coat Investor.  Today, I'd like to discuss some of the pros and cons of locum tenens work and talk about why someone might pursue this option.
You don't have to be a physician to work locum tenens. Positions are also available in temporary medical staffing for advanced practice providers like nurse practitioners, physician assistants, and nurse anesthetists. I've worked with many a locums CRNA in my day.
It's also a mistake to assume that only certain specialties can work as a locum tenens physicians or advanced practice providers.
While specialties like anesthesiology and emergency medicine do lend themselves well to temporary practice, I've known locum doctors in the fields of radiology, obstetrics & gynecology, psychiatry, family medicine, critical care medicine, pediatrics, and oncology. I've also come across quite a few locum surgeons and hospitalists in my travels.
Locum Tenens Pros & Cons
Pro: Locums Gives You Freedom
Freedom is something I write about a fair amount. An oft-used synonym for Financial Independence is Financial Freedom. Choosing to work as a locum gives you a whole lot of freedom, a freedom that can be gained without choosing to retire.
As a locums doc, you can choose to work as little or as much as you like. You can work in major metropoles or podunk mountain towns. You can make like a teacher and have summers off to enjoy the sunshine or take the winters off to escape the cold or embrace it as a ski bum.
If you've grown tiresome of your surroundings, you can make it like a hockey player and get the puck outta here. You can travel the country in an RV, hop from job to job, or stay put, accepting jobs only in your hometown.
There are typically vacancies across the country. A quick look at Gaswork shows locum work available in nearly every state. You can also find work in Australia, New Zealand, and other far-flung international destinations. A U.S. medical license is quite valuable globally.
Con: Freedom isn't Free
Freedom can come with a hidden cost, the lack of job stability. You know the tablecloth trick, the one where you pull the tablecloth out really fast, and usually, the dishes all stay put? But sometimes they don't.
Several times, I've had the tablecloth pulled out once I had fully set the table, signed a contract, and even started working a locum tenens assignment. Your temporary employer usually retains the right to cancel a job on short notice, a factor to consider when you negotiate a contract via a healthcare staffing agency or independently.
The first time it happened to me, the dishes nearly crashed hard. I was told by the locum tenens agency on very short notice that my agency had a malpractice insurance lapse, and that I wouldn't be able to work for at least a couple of weeks.
This was maybe six or eight weeks into a 25-week locum tenens job, my first long-term assignment in the fall after completing residency. I wasn't about to accept the agency's "solution" of an extended unpaid vacation.
Knowing that at least two staffing firms had recruited me for the position, I reached out to one of them and found that they could provide immediate malpractice insurance which would allow me to keep working.
There were two or three days of discussions between the two agencies, the anesthesia group, and the insurance companies, so I did get a long weekend off, but the offending agency agreed to pay me for the days I missed, so all was well in the end.
I ended up working for the second agency for two weeks, and I finished the contract under the first agency. If I hadn't stood up for myself, no one else would have.
On another occasion, my dishes were left more or less intact when the tablecloth vanished. A nine-month assignment was canceled when a permanent doc was found. I was given enough notice to find a different job, one that was actually closer to where I wanted to be, in Pittsburgh PA while my wife was interning as a dietitian in town. In the end, the new job was probably better than the first, and it offered more flexibility.
The third time it happened to me was a bit frustrating, as I had requested a specific week off from my full-time job to match another facility's needs. The need went away, and I had a nice little staycation with my young family.
Pro: Locums  Work Pays Well
Unlike positions with partnership tracks, locum tenens positions pay well from day one. If you are qualified to do the job, you are paid accordingly. If you are a new graduate and used to working like a resident, you will find working a similar schedule as a locum can be quite lucrative.
With most locum tenens contracts I've signed, every quarter-hour you work beyond an 8-hour day is rewarded with additional pay. Call coverage can generate additional income. A hard-working locum can probably earn close to double that of a colleague putting in his or her time in hopes of becoming a partner.
It's not unusual for a physician to earn $200 to $300 an hour or more. You may get additional pay for being on call for the hospital, even if you're not called in. Your availability and time are valuable. On short notice, some jobs can pay more… much more.
Travel costs on these medical staffing assignments are typically reimbursed and you may also receive a per diem for meals and incidentals.
Some doctors, PAs, and NPs will moonlight as a locum in addition to the steady job they are holding down. Locums can be a great way to earn extra income to more quickly pay down student loans or save up for a down payment on a home.
Or maybe you just want a Tesla
,
a second home
, or to build one of those amazing treehouses Pete Nelson tosses up on TV.
You can't justify the cost based on your current income, you may be able to use locum tenens work to give your income a boost. You might work on your own vacation to cover someone else's (been there, done that). You might work evenings at urgent care, read EKGs or EEGs on weekends, or cover extra calls for your senior colleagues.
Using only the after-tax take-home pay from locums' work makes it easier to justify what might otherwise feel like an extravagance. Of course, if one luxury need begets another, you could be locking yourself into a higher standard of living, and a decidedly longer career, or at least delaying financial independence, so proceed with caution.
Con: Locum Tenens Pay Can be Bested
While locums can be advantageous, particularly for a new graduate, it can be tough to match the pay of some experienced salaried physicians in private practice.
With hard work, clinicians can make a well-above-average salary as a locum, but the most remunerative jobs are going to belong to physicians who have reached partnership in an area with a good payor mix. I've done well making a solid income as a locum and as an employed physician, but never as well as the partners in a suburban practice with whom I once interviewed.
Pro: You Only Pay for the Benefits You Want
As a locum tenens provider, you are an independent contractor, and you choose your own benefits. Most physicians who are employed or part of a larger group will be assigned a benefits package. The options and flexibility of these benefits vary widely, but the options can be limited.
For example, when I was employed, I had an excess group life insurance policy as part of my benefits package. I didn't choose it and didn't need or really want it, but it was provided to all physicians employed by the hospital. Although I didn't directly pay for it, I did pay taxes on the provided benefit.
Similarly, an employed physician will have access to defined contribution and/or defined benefit retirement plans, but the investment options can be limited to lousy investments. As an independent contractor, you can start a solo 401(k), stashing away up to $58,000 tax-deferred in 2021, and choosing any investments you wish.
Con: Your benefits plan will be a DIY endeavor.
While your options for health insurance, life insurance, and disability insurance are unlimited, it is up to you to find them and pay for them. Yes, there are good people out there to help you with the task, but you must take the initiative and make it happen.
A solo 401(k) is a great way to save for retirement while reducing your current tax burden, but you will not benefit from any corporate match or profit-sharing program. When employed, my employer kicked in about $20,000 a year to my 401(k). The total benefits package was easily worth north of $50,000.
As a locum, you're on your own, for better or for worse.
Pro: Locum tenens physicians can avoid office politics.
Healthcare facilities use locum tenens providers for their clinical skills and don't expect much else from them.
A locum tenens physician can easily steer clear of many of the non-clinical duties that are increasingly expected of more permanent "providers." If meetings and conflict resolution are not your things, locums might be for you.
The buck circumvents you and lands squarely on someone else's desk. You're there to practice medicine, and that's pretty much all that will be expected of you.
As a physician who has previously served as a department chief, committee chair, and president-elect of the medical staff, I've been immersed in medical staff politics. I've also spent about 20% of my career as an anesthesiologist working as a locums doc.
Freedom from the entanglements of local hospital politics is a vastly undervalued benefit of being a locum.
You won't be expected to attend early morning or after-hours meetings. Your input on policies won't be sought. I'm talking about the policies and bylaws that live in a binder (or folder on the intranet) that are rarely seen or used but require revision and renewal at regular intervals.
Con: You're just a short-timer.
Being a transitory figure isn't always a blessing. If you're used to being an authority figure, you might struggle to work in a facility with shortcomings, particularly if you know how to fix them.
Your input won't be sought and may not be taken seriously when provided. You will need to adapt to the local facility's culture, even if it doesn't jive well with your way of doing things.
Socially, your ephemeral presence may leave you high and dry when it comes to working parties and social gatherings. Some functions are reserved for the active medical staff, a mailing list you probably won't be on.
If you're in a specialty that relies on the continuity of care, you're not going to be very well able to deliver it unless it's a very long-term position.
More informal gatherings might go down with or without you. In my experience, I have felt quite welcomed by my new and temporary colleagues, but I wouldn't expect that to always be the case.
Why Work Locum Tenens?
Having discussed some of the pros and cons, let's take a look at some of the reasons physicians and other healthcare workers consider locum tenens work. Career timing, career burnout, wanderlust, an interest in expanding your skill set, or a simple urge for a change of pace can all be factored in this decision.
You are Just Starting Your Healthcare Career
When you finish residency and sign on for a "permanent" job, there's a decent chance the job won't last. It's a roughly 50 / 50 proposition that you will remain in your first job for more than a few years.
While I can't speak for every specialty or residency program, it's fair to say that for me, residency didn't teach me what sort of job might be a good fit. My program did a great job preparing me to be a capable anesthesiologist in any setting, but the exposure to the variety of workplaces and work styles simply wasn't there.
I trained at a tertiary care facility. Most likely, you did too. I had no exposure to rural medicine, minimal experience supervising nurse anesthetists or other residents, and I only had to cover the OR or OB, but never both.
Working locum tenens allowed me to work in a wide variety of places and practices both large and small, urban and rural. I had a chance to be assigned to work hands-on in one operating room every day and to supervise 3 or 4 different rooms. I became more well-rounded and adaptable, and I had a chance to "try before you buy", learning what kind of practice best suited me.
If you are just starting out, working in a few places as a locum can gain you valuable experience and help you find a practice that works for you. Fortunately, many of the places using locums would welcome the full-time services of a capable physician, and your favorite locums' job could potentially transition into something more long-lasting.
You Crave New and Different Experiences
Your locums experience could be different in terms of the type of work you do, the place you do it, or the schedule you keep.
In anesthesia, you may do some locums work at a larger facility that does a wider variety of cases to keep your skills up to date. A surgeon might do locums to work with surgeons using newer techniques or technologies. A psychiatrist could consider working locums at a facility that offers electroconvulsive therapy to maintain that skill. A clinic-based internist moonlighting as a hospitalist can better maintain her inpatient skills.
Doctors go through a tremendous amount of training during the seven to ten or more years it takes to get from medical school to the end of residency. Yet all the formal training in the world can never replace the rewarding, real-time training received during the actual practice of medicine.
Locum tenens work is an incubator of real-time training by virtue of the fact that it exposes the doctor to different ways of doing things, different work environments, different patient personalities, and even different rules and regulations. The fact is that no two medical facilities are exactly alike. No two patients are exactly alike. The more exposure a doctor can get to new work experiences, the more real-time learning takes place.
Your quest for a different experience may be more calendar-related. After years of working 7 to 6 Monday through Friday, you're ready to try a week on / week off schedule. Or work just 10 days a month. You can take the winter off to ski the Rockies or the summer off to take a mighty RV road trip with the family. If you're working exclusively as a locum, you can better control how much or how little you work.
Medical School Has Not Diminished Your Wanderlust
One of the nicest fringe benefits of locum tenens work is the aforementioned ability to travel while earning a living. The travel option may not mean much to some doctors who choose only local assignments, but those who travel across the country as they work have an opportunity to combine their love of medicine with their wanderlust.
You might be looking to work in a different locale. If you're like me and live "Up North", you might migrate south with the snowbirds to help meet the higher demand for medical care "Down South" in the winter months. Is Naples, Florida not exotic enough for you? Opportunities exist in far away places like Australia, New Zealand, the Caribbean, Tasmania, and Guam.
Travel appears to be a universal desire ingrained in humans. I know that a lot of people would love to spend their lives traveling but are simply unable to do so because having to pay the bills gets in the way.
Some physicians work locums solely so that they can travel far and wide. As mentioned previously, locum work doesn't have to be confined to a single state, region, or even country.
Qualified U.S.-based locums can literally work anywhere in the world — sometimes for pay, other times in humanitarian efforts such as those led by Doctors Without Borders or the one I chose to work with and still support, One World Surgery.
You Are Afraid of the Rut
Every career choice has potential pitfalls. In the world of medicine, one of the easiest pitfalls to succumb to is the proverbial rut. The doctor can go to work as an employed clinician, start earning a paycheck and paying the bills, and slowly get entrenched without recognizing it until decades later. By then the rut is fairly deep, and it may be one component of a larger burnout problem.
Locum tenens doctors truly have the most control over their careers. They can choose assignments based on their needs and preferences; they can take short or long breaks between contracts; they can negotiate pay and working conditions. With all the opportunities available to locums, the only way to get into a rut is to purposely go there.
You are Winding Down Your Career
Years of 50 to 60-hour workweeks may have taken their toll on your well-being. If you are financially secure, you could easily afford to scale back. If your current job doesn't offer the option, or you're looking for a change of scenery, locums work can deliver the schedule or beachside location you've longed for.
The twilight of one's career rivals the dawn as the best time to practice full-time (or part-time) locums. If you have an empty nest and the freedom to travel, you can carve out a working life that appeals to you. You may even find yourself reinvigorated professionally as you meet new people and discover novel ways of delivering care. If not, you can find your career down completely and walk away for good.
Retiring as a locum, you are in an enviable position to make a stealthy exit. You don't even have to tell anyone you're calling it a career. Just buy doughnuts on the last day, say thank you and goodbye, and stroll on out with a big smile on your face and perhaps a small tear in your eye.
I think that's a good way to go out.
Disclaimer: The topic presented in this article is provided as general information and for educational purposes. It is not a substitute for professional advice. Accordingly, before taking action, consult with your team of professionals.