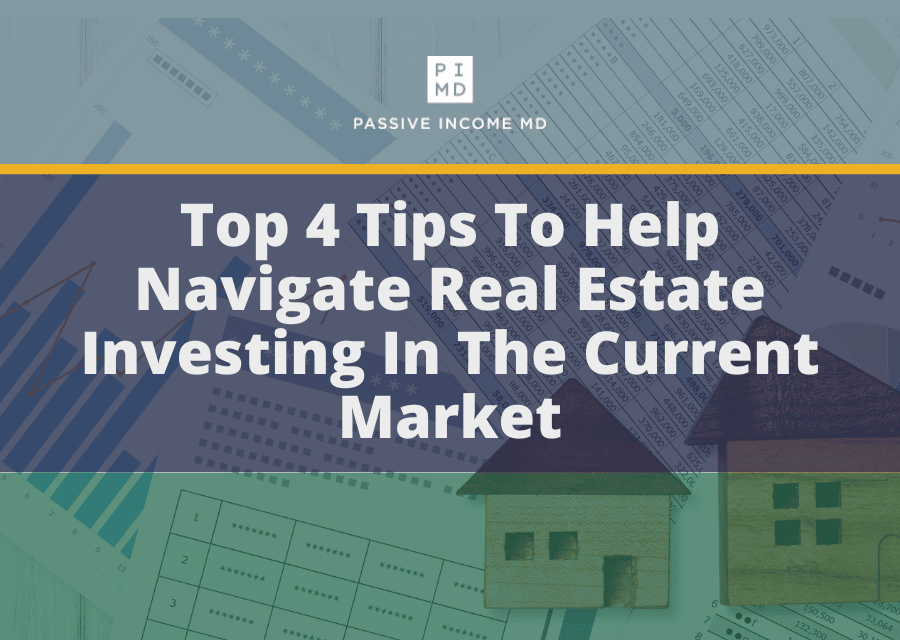 Top 4 Tips To Help Navigate Real Estate Investing In The Current Market
February 23, 2023 • 7 Min Read
Recently I attended a real estate investing conference to pick up insights on the current state of the market. I was ready to learn and adjust according to the strategies provided by experts in this market.
The conference brought together syndicators, multifamily apartment operators, brokers, and investors from all over the country to connect, learn, and share insights. Having a a few years of experience and being the founder of Ascent Equity Group, I was able to gain wisdom from some of the most successful and experienced professionals in the real estate industry.
At the end of this conference, I came away with several key takeaways that can help other real estate investors navigate the current environment and make profitable investments.
Top 4 Tips To Help You Navigate the Current Market
1. The sentiment in the market is better than expected.
Daily I hear how people are concerned about the current state of the real estate market due to rising interest rates, inflation, and potential economic downturn. Although I was surprised to find that the sentiment in the market is better than expected. Industry experts expected some of the volatility in the market and were optimistic about the market's direction moving forward.
Many of them were prepared to weather this current winter season of the market, having learned lessons from the 2008 financial crisis. Although there has been a lot of talk about impending crashes, people are not as worried as they were in 2008.
This time around, people are better prepared. They now expect interest rates to rise, but at a gradual pace, and then eventually level off. While the increase in interest rates may slow the economy down, there will be a lag effect. The expectation is to experience the effects of interest rate hikes in the coming months. They don't anticipate any significant negative impact.

2. Cash does exist in the market.
The second key takeaway is that there is still a ton of cash available in the market. Unlike the financial crisis in 2008 when many companies were cash-poor and struggling, institutional investors and family offices today are still holding onto their cash reserves. The pandemic may have played a role in this, with many investors hoarding cash during uncertain times. However, these investors are still financially stable and waiting for better times to invest.
The liquidity in the market is good news for multifamily apartment operators who receive capital from these large institutions. Although the capital pipeline is currently frozen, operators are confident that when the market stabilizes and the institutions are comfortable pouring money back into the market, they'll be in a better position to invest.
It's worth noting that what moves prices in the real estate market are these institutions. As a result, when big money moves, prices go up. Cap rates, which are a measure of a property's profitability, are also affected by institutional investment. As these institutions become more confident in the market and start investing, cap rates will be compressed, resulting in increased property values.
Overall, the liquidity in the market distinguishes today's market from the liquidity issues experienced in 2008. The lessons learned from the financial crisis and the pandemic have prepared investors and operators to make better-informed decisions and wait for better times to invest. While the capital pipeline may be frozen for now, the abundance of cash in the market suggests that there are plenty of investment opportunities on the horizon.

3. Risk lies in financing and debt obligations.
The third key takeaway is about the risks involved in financing and debt. The risk of owning a property or being a part of an investment group lies in the financing and debt obligations. It's essential to create enough income to cover the debt and avoid running into issues with lenders.
The real estate investing conference did shed light on the various financing options available to investors; such as floating debt, long-term debt, and loan assumptions.
Loan assumptions enable new buyers to take over the loans with low-interest rates, allowing for better cash flow projections. However, it's crucial to inquire about the loan expiration dates, especially during periods of high-interest rates. Some loans allow for extensions, while others require a big balloon payment at the end of the loan period. Many operators and sponsors are also looking to refinance into longer-term debt to avoid these issues.
The rising interest rates also affect the property's income and expenses, leading to potential problems for investors. Interest rate caps act as insurance for lenders to limit their liability in case of rising interest rates. Some apartments and operators are running into problems as their caps expire, leading to expensive options to renew them.
Additionally, some properties may fall behind in their finances, resulting in building up liabilities. In such cases, operators may require a capital call, where current investors are asked to inject more capital into the deal to allow it to operate and get through a short-term period. It's essential to stay updated on these developments as an investor and understand the long-term forecasts of these deals.
Listen to Episode #147 for more details on doing due diligence
.
4. Opportunities exist in the marketplace.
The fourth key takeaway from the real estate conference is that there are currently opportunities in the marketplace for those who have the capital to invest. Because of the uncertainty in the market, it is causing many sellers to sell their properties at a discount.
It's important to invest for the long term and partner with the right operators and sponsors who are thinking towards the long term as well. The compound effect of consistent investing during a down market can lead to massive cash flow and long-term wealth creation.
Bonus Takeaways…Surround yourself with a community & diversify!
A bonus takeaway is on the importance of surrounding yourself with a community of people who are also learning and doing this. These conversations and partnerships are invaluable and can lead to ultimate long-term wealth creation and the freedom to live the life you want.
And the final takeaway is a reminder of the importance of diversifying your portfolio. The passive aspect of real estate investing can be leveraged to have the greatest effect, especially when it comes to income replacement.

Final thoughts…
These four key takeaways include being aware of rising interest rates, the importance of keeping an eye on institutional investors, understanding financing options and potential risks, and being prepared to take advantage of opportunities in times of uncertainty and volatility. By incorporating these takeaways into your investment strategies, real estate investors can be better prepared for success in the current market.
In conclusion, the takeaways highlight the importance of being informed, being patient, and being intentional in the world of real estate investing to achieve long-term financial success.

Learn more about how we can help you start, scale, and grow a thriving business. Join our Passive Income Docs Facebook Group and start receiving priority access to new opportunities and shared resources.

Disclaimer: The topic presented in this article is provided as general information and for educational purposes. It is not a substitute for professional advice. Accordingly, before taking action, consult with your team of professionals.