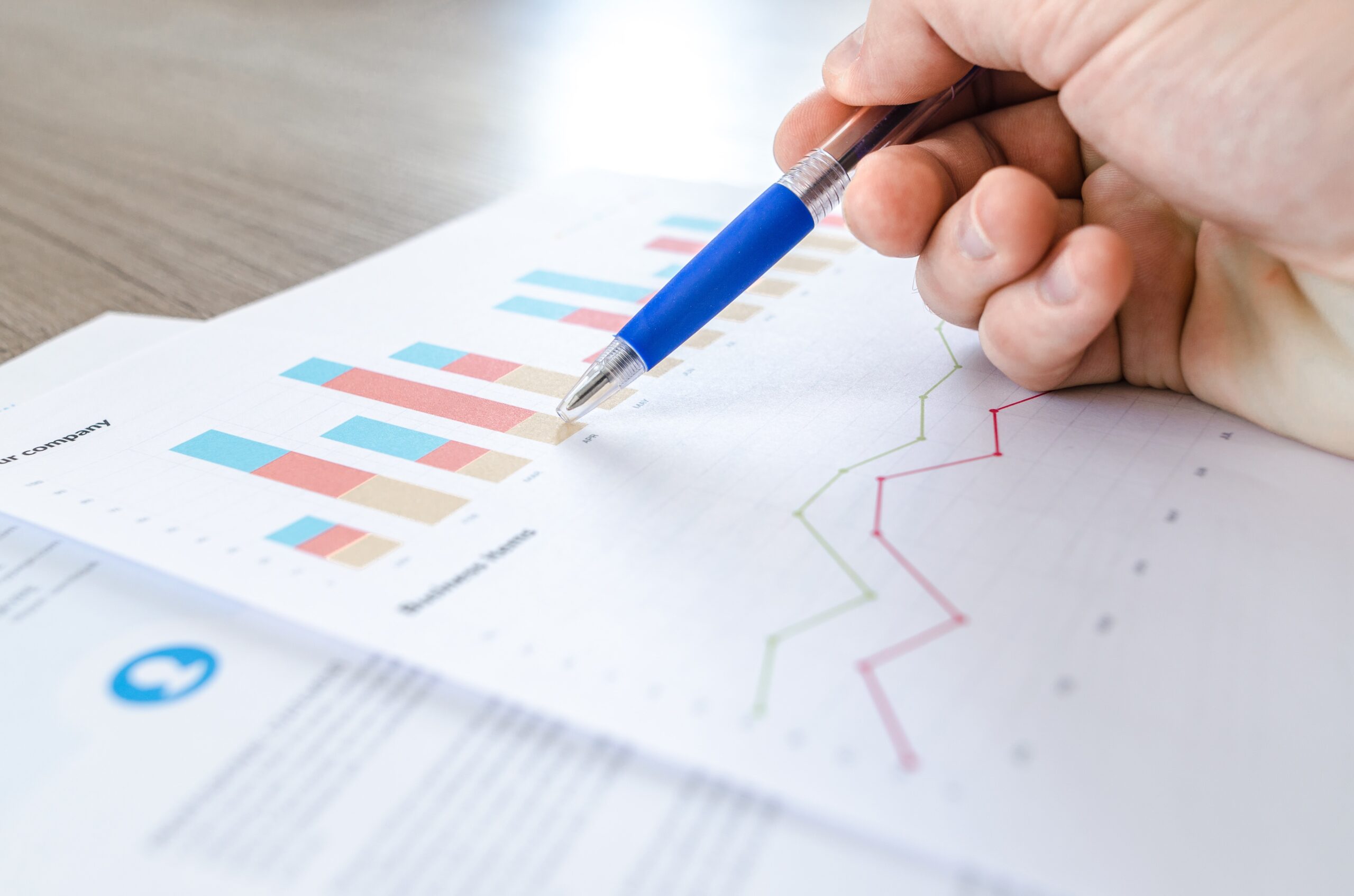 My Peer to Peer (P2P) Lending Experiment: Two Years In and I'm Getting Out
December 5, 2017 • 4 Min Read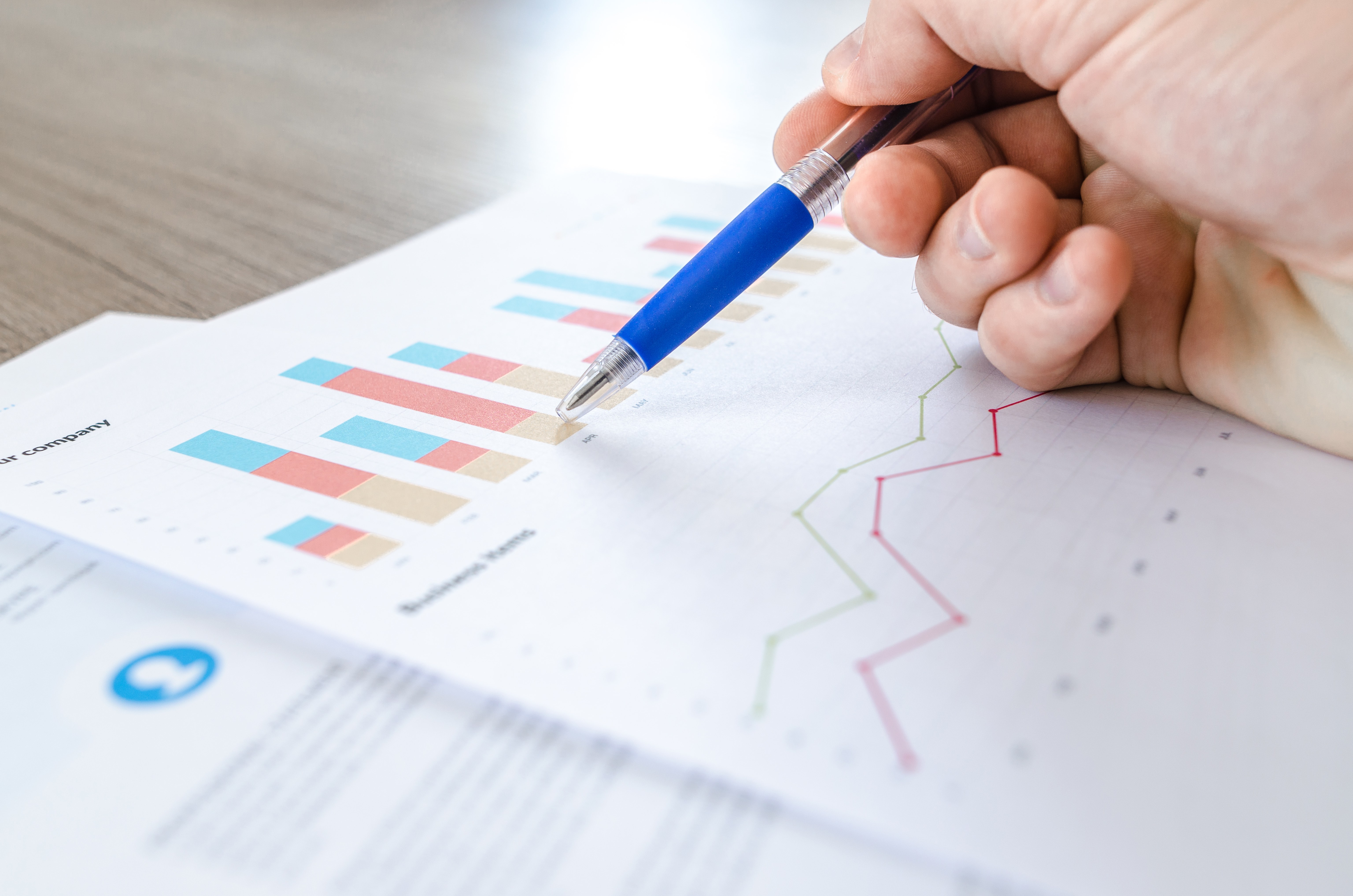 About a year ago, I gave an update on my Peer to Peer (P2P) lending experiment: 12 months later. In the very original post, I invested $1000 in each of the two biggest companies of online Peer to Peer Lending – Lending Club and Prosper. I wanted to see how things operated in terms of loan selection and portfolio creation, and ultimately how close my returns would be to their projections. Would they deliver?
In fact, I had recommended Peer to Peer Lending as one of my 10 Perfect Passive Income Ideas For Physicians. Do I still think it belongs on the list?
Portfolio Update
PLATFORM: LENDING CLUB

Portfolio Expected Return: 8.24%
Starting Value: $1,000
Adjusted Current Account Value: $1,115.59
Growth: $115.59 or 11.6%
Adjusted Net Annualized Return: 5.81%
*The Adjusted Account Value is calculated by adding your outstanding loans + any cash you have in the account – past due notes (counts them as losses). See below…

Notes:
I shut off automatic re-investing months ago so the cash value in my account has slowly grown as loans have been repaid.

I've invested in 76 notes to date, 50 of which are current and active. 16 fully paid off and completed.

The rest of the notes are late or have charged off means they've been written off completely as unsalvageable losses

The late loans are reflected in the adjusted account value (Lending Club gets points for transparency here).
PLATFORM: PROSPER

Portfolio expected return: around 7.5%
Starting Value: $1,000
Ending Value: $1084.89
Growth: $84.89 or 8.49%
Annualized Return: 2.88%
My Account summary: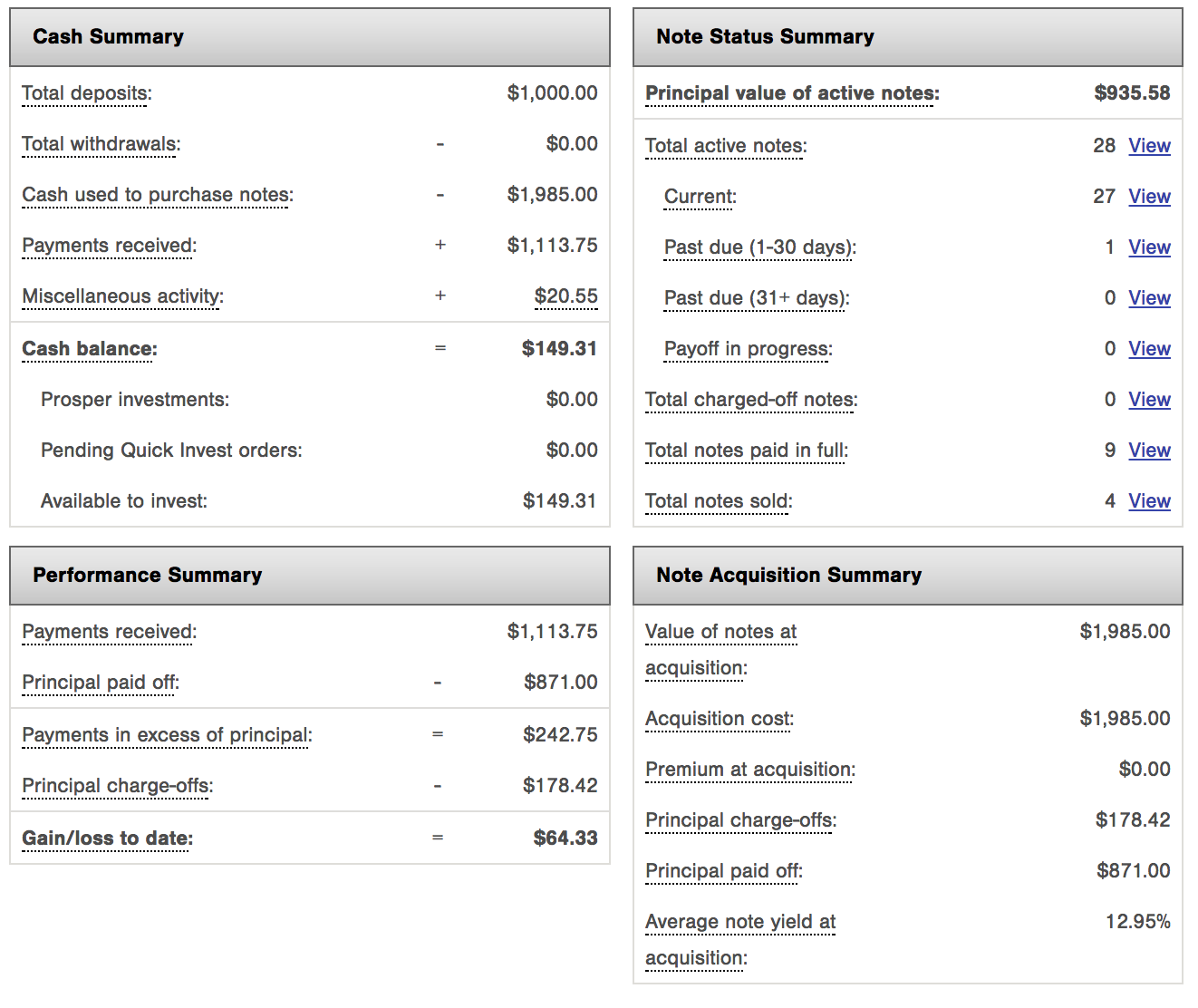 Notes:
Pretty abysmal overall return

I also turned off automatic re-investing several months ago

I've invested in 41 notes, 28 of which are current and 1 of which is 1-30 days late. 9 notes which they say they have paid in full but one of the "paid off" loans shows that it is in collections
Summary
24 months in and I've decided to withdraw my money from both platforms as the various loans mature. I've made that decision by turning off all automatic re-investing. All paid-off loans remain in cash in my account and I'll transfer that back to my bank account.
Here are some of my quick thoughts:
Returns have been far lower than expected, 5.81% and 2.88% for Lending Club and Prosper respectively. Some reports I've read state that their methods of calculating annualized returns are even inflated and should be taken with caution.

Most loans have a term of 3 to 5 years and so liquidity is limited. The risk feels extremely high without a high enough return and lack of liquidity. It's really hard to justify taking on that risk at this point.

Personally, I'm glad I only put in $2000. While I haven't technically lost capital yet, there's definitely a missed opportunity cost to think about. I'm averaging 8-10% annualized on my real estate crowdfunding investments, and they're asset-backed securities. I would've rather put that money there. An S&P 500 or any well-diversified index fund would've done significantly better as well.
The main issue investing in personal loans without any asset backing it (no collateral) is that many of these loans go into collections with very little hope that any of it will be recovered. There seems to be very little recourse except for a ding to their credit.
I also fear that if there is an economic correction, what will that do to default rates? One can only assume that it will go up significantly. Currently, unemployment rates are on the steady decline. It's just one of many indicators of overall economic health. Trending downward is a good thing. What happens to default rates in this industry if we return to the rates of 2010?

I've heard and read of some others doing well in this type investing, but I'm just not fully confident in it. For now, it barely stays on my list of passive income ideas because it can provide some level of return. However, I just think there are other better places to put my money.
Looks like I'm not the only one who isn't a believer of these peer to peer lending platforms. Check out the performance of Lending Club stock over the past few years.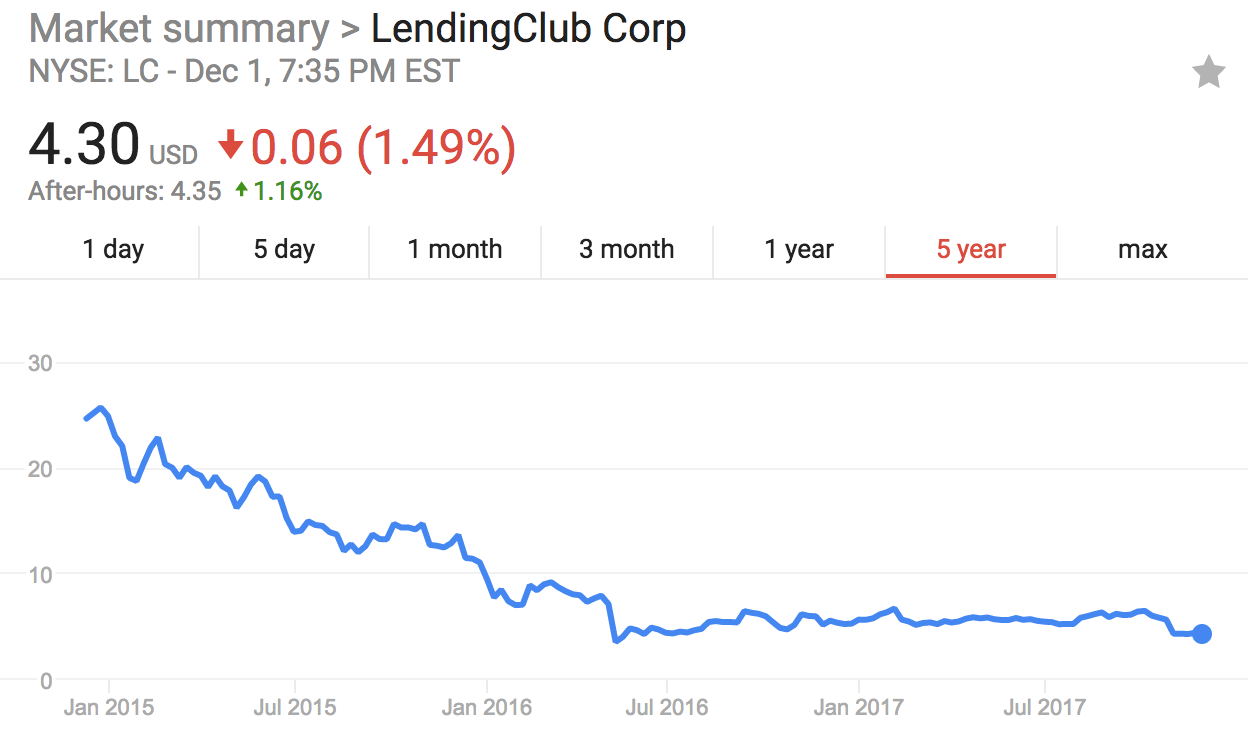 Who else in investing in P2P and how's it going for you? Are you bullish or bearish on this industry?
Disclaimer: The topic presented in this article is provided as general information and for educational purposes. It is not a substitute for professional advice. Accordingly, before taking action, consult with your team of professionals.