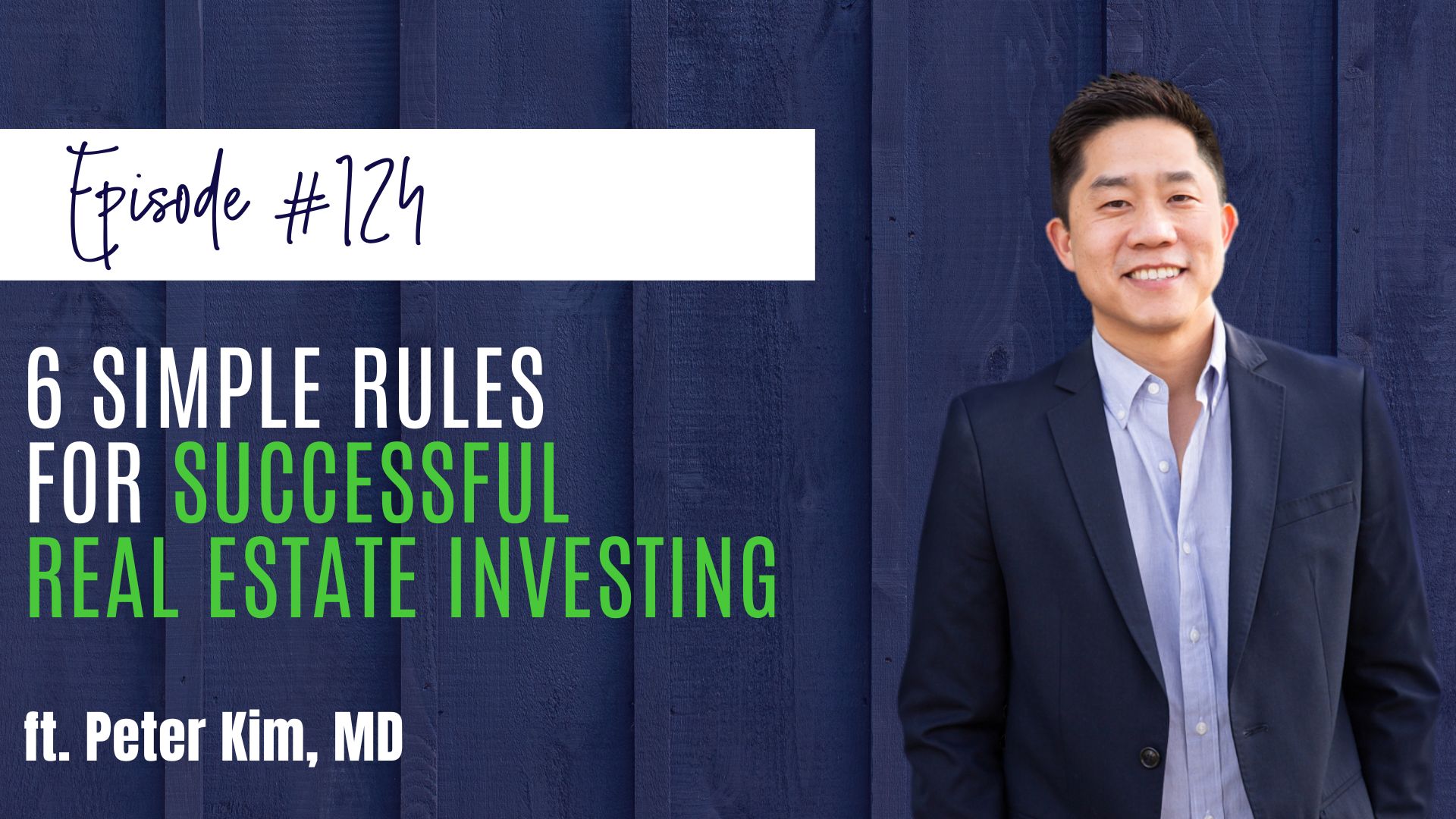 #124 6 Simple Rules For Successful Real Estate Investing
September 12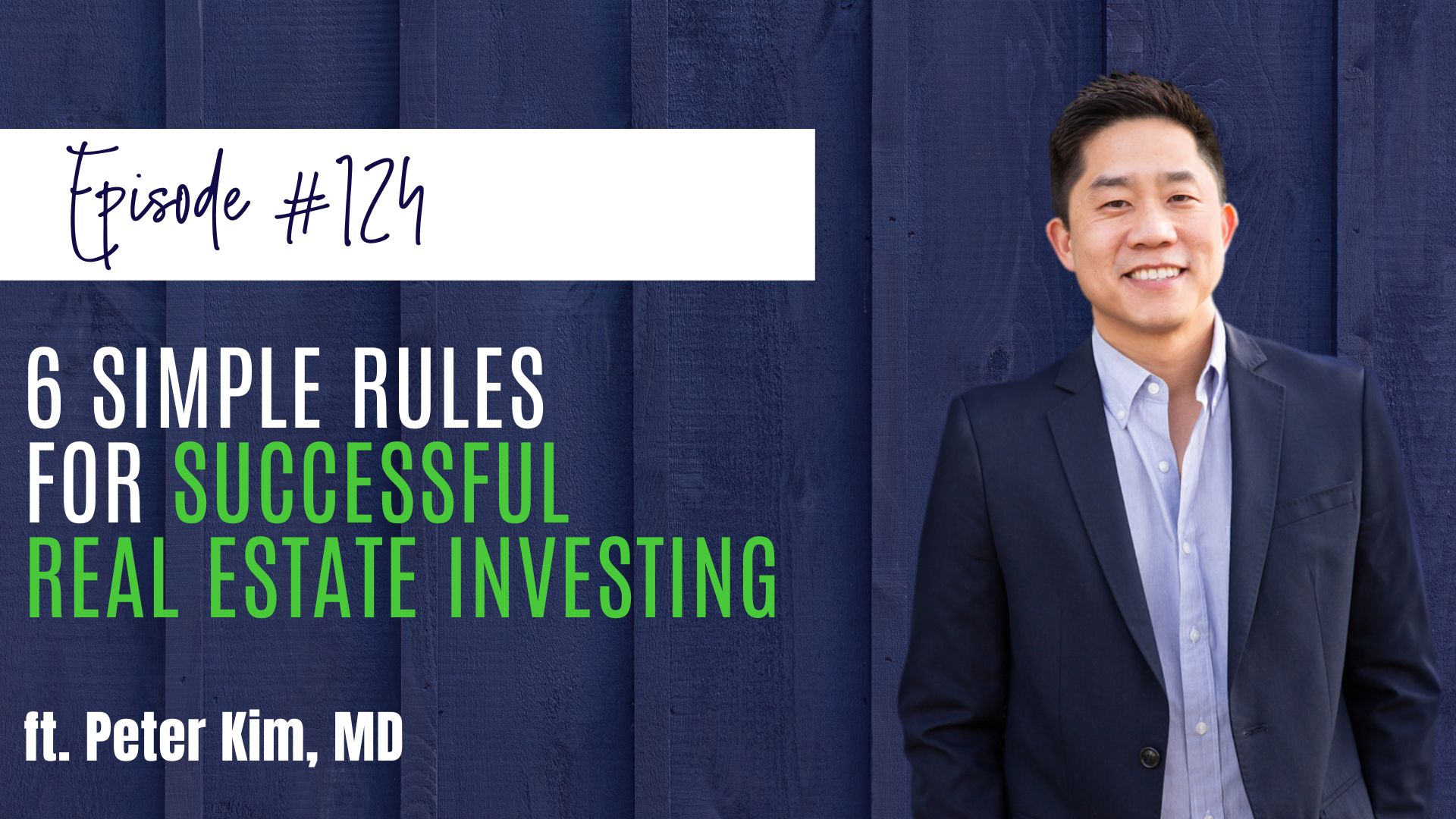 There's a lot to know about real estate investing, from finding the right market to taxes. No matter whether your brand new to real estate or you've been in the game for years, there's no denying that it can all feel a little overwhelming.
After years of working in the real estate industry, Dr. Peter Kim will share in this episode what he has observed from those who are leaders in this field. Success leaves clues, and so here are six simple rules that he has found successful real estate investors follow.
Are you interested in learning more about investing in real estate? Consider joining Passive Real Estate Academy.
---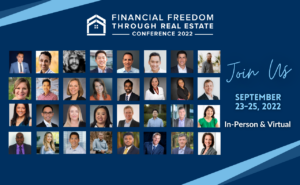 The Financial Freedom Through Real Estate Conference (PIMDCON 2022) is a curated, high-yield event designed specifically for physicians and high-income professionals.
PIMDCON 2022 will give you the strategies you need to invest with confidence from people who have already done it themselves! You will have access to Real Estate Strategies By Doctors For Doctors.
Here's what Dr. Pranay Parikh had to say about PIMDCON…
"We have done virtual events. Although, nothing beats the excitement and enthusiasm that you get by meeting "in-person."
I have found that by going to just one conference, meeting others who are in a similar place as me, I leave energized to take on my next big thing."
It will be fun… especially since this is the first time that we will gather in years!"
You don't want to miss it!
The conference will also provide wisdom and insight into navigating real estate investing in today's volatile environment. JOIN US WITH THE VIRTUAL TICKET!
September 23rd – 25th, 2022 in Los Angeles, CA
>> Secure your virtual seat TODAY! <<
---
LISTEN TO THIS WEEK'S PODCAST:
Now, let's look at what we discussed in this episode:
Perform thorough due diligence

Diversify in different markets

Get good property management

Think long term

Embrace life long learning

Accept that you can't control everything
Here's a breakdown of how this episode unfolds…
[4:18]
Rule 1: Perform Thorough Due Diligence. Obviously, doing the proper due diligence is the most important part of the investing process–nobody wants to get stuck with a poor investment. So this is where you just have to roll up your sleeves and get to work. If you find a certain deal, whether it's a single-family home or an apartment complex, you'll need to research the market, the sponsor, and understand the most important metric: cash flow.
[6:03]
Rule 2: Diversify In Different Markets. When it comes to stocks, we all know how important it is to diversify. The same is true of real estate investing. It's best to seek other markets.
In fact, Peter made his first out-of-state investment, which you can read about here. And be sure to check out how you can invest in another state's turnkey properties here.
[9:58]
Rule 3: Get Good Property Management. But when you're investing in real estate as a means to achieve passive income and, ultimately, passive income, there's one great way around those late-night maintenance calls: hire a good property manager.
How do you choose a good property manager? I'm glad you asked. I wrote a whole post on it, which you can find right here!
[6:28]
The big dividing line between "active" and "passive" is whether you take on the role of landlord. When you invest in other people's deals and they do all the work, I consider that passive real estate investing.
Syndications, private real estate funds, REITs are when you take your capital and allow someone else to make all the decisions, handle the business plan and implement it. If this interests you… leverage those who have experience around you and do your due diligence.
[10:43]
Rule 4: Think Long Term. Somewhere in between starting the journey to financial freedom and reaching the end, there's a stretch of time (sometimes more than one) where you're hustling to make things happen. In the middle of that, it's easy to lose sight of your ultimate goal.
The key to keeping up your motivation is to always keep your ideal life foremost in your life. Real estate is not about getting rich quick, it is about building wealth for future generations.
[12:02]
Rule 5: Embrace Life Long Learning. Continually seek knowledge. Dive into different books, courses, podcast, blog post, or conferences. Gaining more knowledge and finding community will always help you in the long run.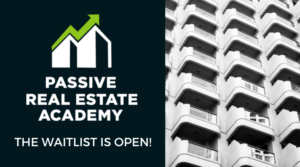 We talk in depth about all of this and more in our course – Passive Real Estate Academy. Want to learn everything about investing in real estate with confidence? You can grab your seat right here!
[12:23]
Rule 6: Accept That You Can't Control Everything. We've discussed some excellent steps you can take to ultimately be successful in real estate investing. But when it comes right down to it, between researching, learning, hiring–you can only do so much. At a certain point, what will happen will happen.
Realize that there are always going to be things out of your control–and that's okay. Instead, protect your peace of mind by focusing on the things you can control.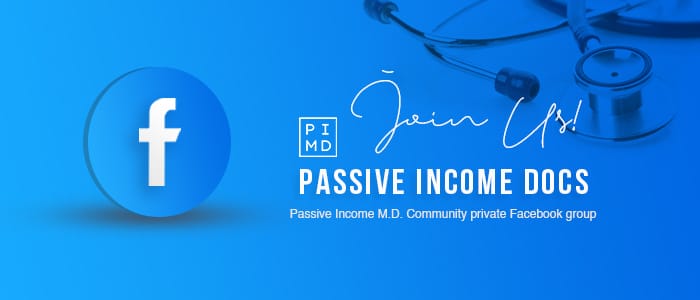 Subscribe & Review on iTunes
Hey there – are you subscribed to my podcast?
Click here to subscribe to iTunes! If you aren't, please show your support of the show by doing so now. I don't want you to miss a beat, so if you're not subscribed, there's a good chance you'll miss out on those.
If you're one of our super special listeners, I would be appreciative if you also left me a review on iTunes. Those reviews help other people find my podcast. Why not spread the insight to help other physicians and professionals on their passive income journey? Just click here to review, select "Ratings and Reviews" and "Write a Review," and let me know why you enjoy the show so much. Thank you!
Other Ways To Enjoy This Post:
Download a Transcript (coming soon!)
Download on iTunes
Join the Passive Income Docs Facebook Group
Join the Passive Income Professionals Facebook Group
---