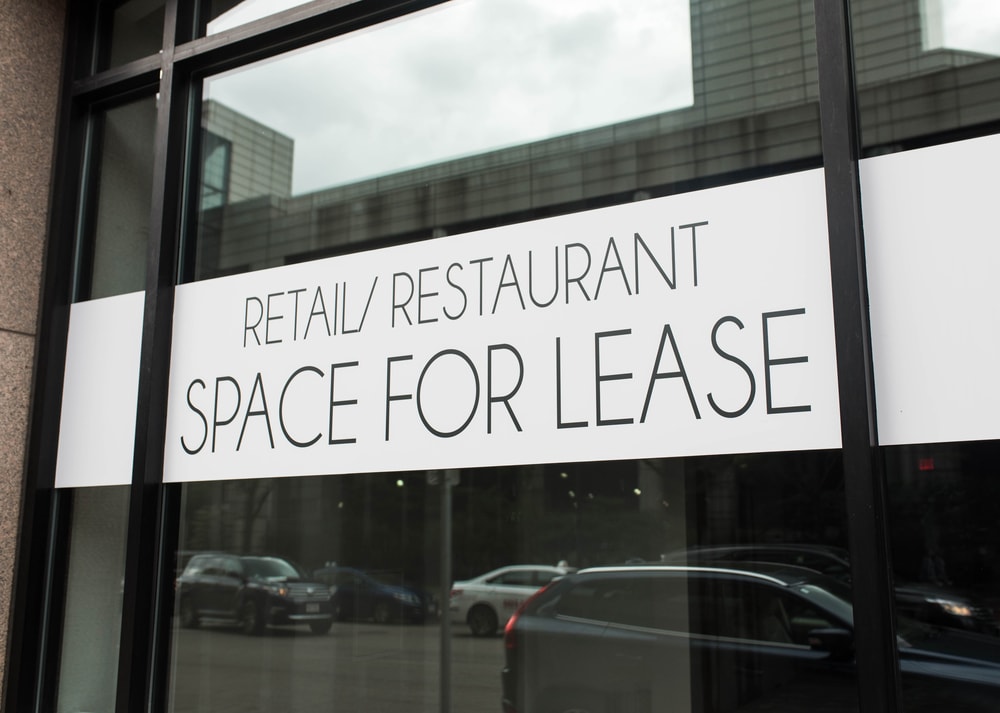 You Need to Know These 6 Things for Investing in Commercial Real Estate
October 24, 2019 • 15 Min Read
When it comes to single-family real estate, there's a lot to know. So, it's appropriate to assume the same when it comes to investing in commercial real estate.
This assumption proves true when talking to experts who are in the grind every day making sure their investments pay off in the long term.
Clint Coons, a founding partner at Anderson Advisors, does a great job laying out 6 things physicians should know about when it comes to investing in commercial real estate.
As you might know by now, Anderson Advisors will also be speaking at our first-ever conference, Financial Freedom Through Real Estate, coming up this weekend!
---
One of the things they don't teach you in medical school is that, no matter how much you can charge for a patient visit or a surgical procedure, you are still trading hours for dollars.
Most medical professionals take several years before they realize that the cap on their earning potential is their own physical and mental health.
The smart ones look for outside wealth-creation avenues; many end up developing real estate as a side venture. You probably have several colleagues who own at least one residential rental. That's smart.
Flipping homes, renting out four-unit buildings, and putting your vacation properties on Airbnb are great for investors who want to get started in real estate. But to those looking to take it to the next level and generate more income: commercial real estate should be your goal.
Commercial real estate is an advanced level of investing, significantly different from residential real estate. The buildings are bigger, the rent is higher, and the payout is exponentially greater.
Even a single investment property in the commercial sector can generate huge amounts of cash flow. At the same time, there are more liabilities and concerns that need to be addressed. It requires more diligence and involvement.
Just as you wouldn't take on a second specialty on the side (say, an OB/GYN doing a little nephrology on the side), commercial real estate isn't something you do for fun on the weekends.
You don't want to just jump in without first learning about investing in commercial properties. Commercial real estate is not as easy to get into as residential real estate—it's also very different, even though they are in the same asset class.
So, if you feel like you're up to the challenge of commercial real estate development, I want to point out six considerations that will make or break you. Here are six things you'll need to do before becoming a commercial real estate investor.
1. Figure Out Financing
No matter how large your personal wealth portfolio is, the amount of money required to invest in shopping centers, offices, or apartment buildings will likely require you to get a commercial investment loan.
The good news is that, with commercial properties (unlike residential real estate), you can often get several lenders together to finance your purchase. Doctors and other professionals tend to have access to more capital than the average investor and a larger network of bankers and investors.
If you have that working in your favor, take advantage of it. Get to know the bankers you play tennis with.
Most lenders will require a down payment of 20% to 30% of the purchase price, which is still a sizeable chunk of cash. Many lenders will only extend a commercial real estate loan to a business, and not to individual investors. And while it is tempting to think that your practice provides that leverage, it's a bad idea.
We urge you to set up an LLC or a corporation, separate from the entity under which you practice medicine, for reasons I will get into shortly. This is an aspect of investing that many people – including professionals – tend to overlook, and it costs them dearly. Like a residential mortgage, a commercial real estate loan is secured for the lender with a lien on the property.
If you default on the loan, they'll take the property (not your business), but the ramifications of this scenario are too complex to cover in the scope of this article. Seek professional guidance from a qualified asset protection specialist.
Banks, private lenders, and other institutional investors like insurance companies all issue commercial real estate loans, as does the United States Small Business Association (SBA). The SBA offers a CDC/504 loan, which comes with a fixed rate for 10 or 20 years. Most often, this will be better than a loan with a fluctuating rate.
While residential mortgages tend to amortize over a period of 30 years, commercial real estate loans have different terms. There are intermediate-term loans of 3 years or less and long-term loans that last anywhere from 5 years to 2 decades.
As for the commercial real estate loan itself, it could be offered as an amortized loan or a balloon loan. With a balloon loan, repayment is due all at once. While a balloon loan might help you cut expenses during the first few years of running your business out of the new property, you better have that payment ready when the proverbial balloon pops—otherwise, the lender will acquire your commercial property.
It's important to keep in mind that the interest rate for a commercial real estate loan will probably be higher than that of a residential mortgage. Businesses are viewed as riskier borrowers—after all, most businesses fail, including medical practices.
Additionally, many practices (especially startups) do not have credit histories that run as deep as that of an individual consumer. The rate will also be determined by the LTV (loan-to-value) ratio of the property. This ratio compares the loan to the value of your property.
For example, if you purchase an office building that's worth $1 million and put down $200,000 (your 20% down payment), your LTV would be 80%. If you could lower the LTV to 70%, you'd pick up a better interest rate. Your income bracket doesn't really play into the lending decision with as much weight as it would if you were seeking a residential mortgage.
Commercial real estate loans will also have fees that you need to be aware of, so make sure the lender explains everything clearly. In almost every instance, you'll need a sound business plan and several years of documented financial information that can help the lender gauge the health and potential of your business.
Crowdfunded real estate
has become more popular in recent years. You can look into the option of tapping into a network for your own business expansion. You might also consider the idea of investment trusts like REITs (real estate investment trusts). Some REITs are publicly traded, like stocks, while others are not.
This side of real estate crowdfunding may seem like a good investment strategy for those looking to find passive income. However, if you want to have the most control and see the greatest returns on your investment, you will have to become a commercial real estate investor yourself with direct investing—and that means building equity in your own investment portfolio.
2. Hire Expert Help
Investing in commercial real estate is no joke. While residential real estate certainly involves potential losses and problems, mistakes made with commercial real estate investments can cost you millions of dollars and shut down your business. It's important to get everything right when investing in real estate—especially commercial properties. The good news is that you don't have to know how to do it all yourself. You can just surround yourself with a competent team that knows what they're doing when it comes to commercial real estate investing.
For example, if you're thinking of getting into multifamily housing, you won't want to manage the tenants yourself; you'll want to enlist the services of a competent property management company. Multi-family housing is nothing like managing a handful of tenants in single-family homes.
When the toilet breaks in a home you're renting out, you can call a plumber you know—or fix it yourself if you're handy. When ten toilets are broken in one of your large multi-family properties, you need to call on a larger, corporate-sized vendor.
If you're buying and selling commercial properties, you'll want to work with qualified accountants and lawyers who can help minimize losses to your income by navigating tricky areas like capital gains tax.
Real estate properties that seemed like a lucrative deal can yield pennies on the dollar for an investor who isn't armed with a good tax strategy. If you're building a new property or expanding a current one, you want to work with the best architects and contractors who will get the job done on time and on budget.
There is no end to the horror stories of an investor who had to deal with million-dollar mistakes literally set in concrete.
Of course, before anything else, you'll probably want to find a qualified commercial real estate agent who can help you find what you're looking for. Searching for a commercial property is not as easy as browsing around residential properties on Zillow—it requires a more in-depth understanding of the real estate market.
3. Understand the Market
Speaking of hiring expert help, make sure you have a detailed understanding of the market, or that you hire someone who does. Determining the true worth of investment opportunities can often be clouded by emotions, misinformed choices, and other factors that may not be on the mental radar of an investor.
Whether you're building or looking to invest in a mall, hotel, apartment building, or hospital, you need to know if you're putting your money in the right place. You not only need to know what the real estate market currently looks like, you also need to understand the greater context of the economy.
For example, when it comes to retail, having a good understanding of the current market can make the difference between a bustling property filled with paying tenants and an empty mall of boarded-up shops that attract vagrants and crime.
It's also crucial to understand the law, so work with a commercial real estate lawyer who understands the codes and regulations in your area.
Imagine, for example, that you purchase a low-rise office building of four floors, with plans to add another three floors—only to learn that five floors are the maximum number allowed in that area.
Do your research and set yourself up for the right moves before getting locked into a commercial real estate sinkhole.
4. Understand the Risks and Liabilities
Real estate comes with inherent risks and liabilities, no matter if you own a single-family home or a football stadium. It's important to understand what can go wrong and have a backup plan (or exit plan) ready, especially when you're looking to invest in commercial properties.
What many professionals and business owners tend to forget is that it is not just them taking the risks in their investments: their businesses/practices are taking those risks with them unless they have sought out the legal and tax counsel necessary to shelter their businesses/practices.
I often use the example of moving to a new home. You don't just drop all the glasses in a moving box; you individually wrap – or compartmentalize – each glass to keep it from sliding around and destroying each other.
By carefully structuring your practice, home, businesses, and other assets into isolated entities, you can shelter them from a financial loss, lawsuit, or other "hiccup" in your commercial real estate holdings.
At the risk of sounding negative, there are things you can't control in commercial real estate, no matter how comprehensive your contingency planning may be, and small miscalculations are magnified by the sheer size of the deals on the table.
This is another area where it is critical to surround yourself with people who have specialized knowledge in entities and tax law.
Understanding your risk tolerance will help you craft a bigger-picture strategy for investing in commercial real estate.
Rather than carry an inflated view of your profits, you'll have a more accurate picture of your risk-adjusted returns and be able to make better decisions. For example, if you purchase an old hotel in the mountains with the intention of turning it into a resort casino, what will happen if 50% of the rooms go unsold during the opening season?
What if another developer pulls the same move ten miles away? If you can't afford to take big losses, then you might have to scale back your plans. Maybe it's better to purchase a 10-room motel, spruce it up, revamp the pool, and go from there.
One of the benefits of hiring expert help is that, if you aren't able to see the risks or have rose-colored glasses on while looking at them, your team will let you know. Remember that risk-taking may be part of business, but it can be calculated.
Businesses often fail or hit setbacks, but admitting that and preparing to deal with it is what will set successful commercial real estate investors apart.
5. Know How to Work with Uncle Sam
To keep the dream of commercial real estate investing from becoming a nightmare, it's essential to have a thorough understanding of your business relationship with the government, both financially and in terms of compliance. Each state, county, and the city has its own set of building codes that you must follow—or risk being fined or shut down.
Being forced to close up shop, of course, will put a stop to your cash flow, which in turn will impact your ability to pay off your loan. Depending on how you structure entities as firewalls around your practice and real estate holdings, it could adversely impact your ability to practice medicine in your area.
Even worse, if you try to bypass regulations illegally, you run the risk of causing a tragic accident. Plenty of fatal hotels and restaurant fires have occurred because the owner attempted to cut corners by not complying with building codes.
Of course, there are always taxes to consider. As a professional and business owner, you are already familiar with the importance of keeping your books clean and up to date. The tax preparation around commercial real estate ventures is like business taxes on steroids in terms of complexity!
Many people use real estate as a tax shelter, and that's a great idea, but it can also bite you if you don't keep up with the latest changes in the code. A good tax advisor will help you navigate this tricky area to make sure Uncle Sam doesn't eat away your net operating income and profits.
A firm like Anderson Advisors will help you minimize losses from both business taxes generated by your operations and real estate taxes related to your commercial property.
6. Do Your Due Diligence
While hiring a team of experts will certainly take some weight off your shoulders, remember that all the risk falls on you, the business owner. Investing in real estate always carries a certain amount of risk.
Granted, the risk is historically lower than the stock market, but it's still there. Despite this, you can minimize your risk and make calculated, intelligent moves by doing your due diligence.
In fact, even when it comes to outsourcing tasks to team members, you need to make sure you have the right person or firm for the job. This is especially true when looking for help with real estate asset management. The firm you hire to help manage your portfolio is like the captain driving your ship, so make sure you do your due diligence when selecting them.
Real estate is often construed as passive investing, but that's not entirely true. While it will generate rental income from tenants, you'll find that the most successful investors and entrepreneurs are actively involved in their commercial real estate—and looking for the next investment opportunities.
This means meeting with your property managers to brainstorm how to deal with recurring issues and consulting with your sales team to create a plan for attracting new tenants. You will also be connecting with architects to review construction plans while scouting for new opportunities and planning for your next step in the game.
Accelerated Risks and Rewards
Hotels, malls, and hospitals, to office buildings and apartment complexes, are potentially huge income-generating pieces of real estate. Investors who are ready to put in the effort should seriously consider investing in commercial real estate.
Of course, you'll want a competent legal firm assisting you with real estate asset management. The professionals at Anderson Advisors can help you with the strategic planning required to succeed. Click here to request a free consultation with Anderson Advisors to learn more.
Are you ready to start your journey by creating passive income through real estate? Then click below to the waitlist for our next class season. We will take you from zero to confident. There is no obligation to join our waitlist! See you on the inside!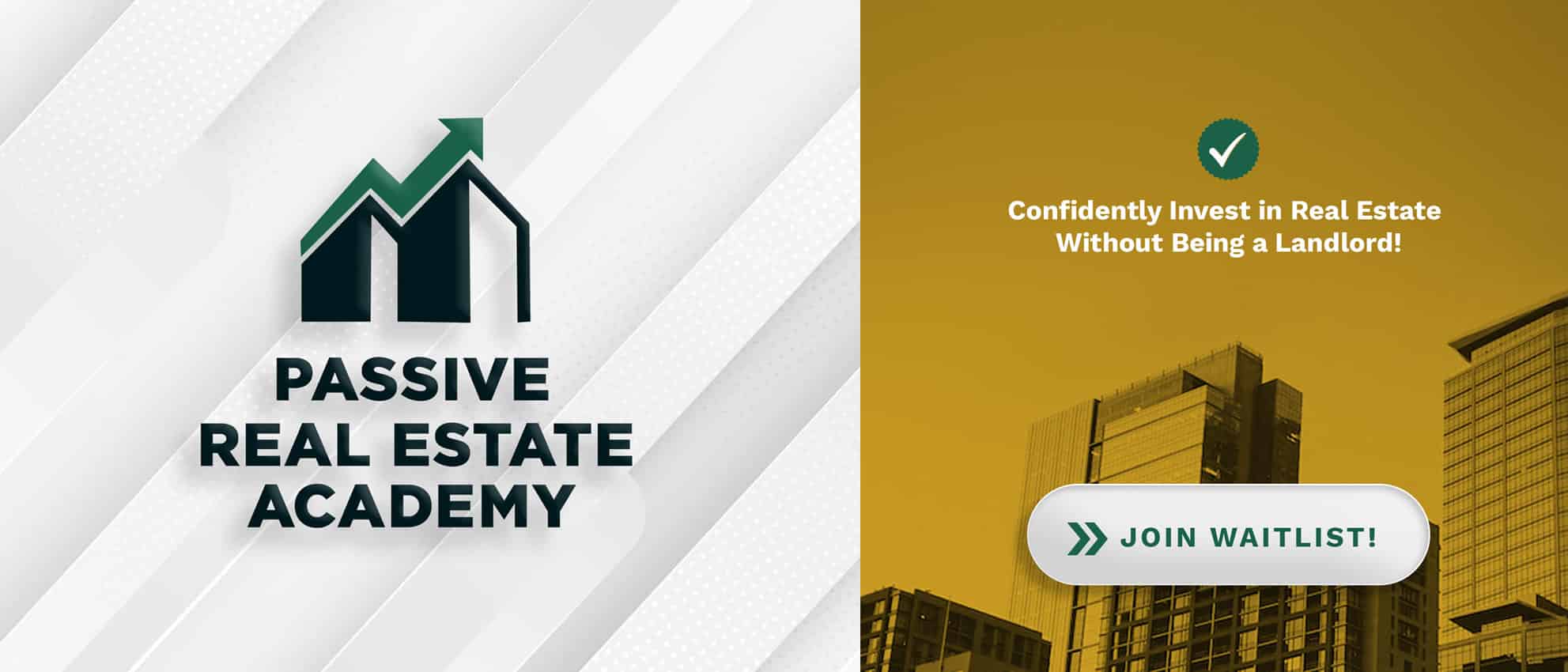 ---
Disclaimer: The topic presented in this article is provided as general information and for educational purposes. It is not a substitute for professional advice. Accordingly, before taking action, consult with your team of professionals.