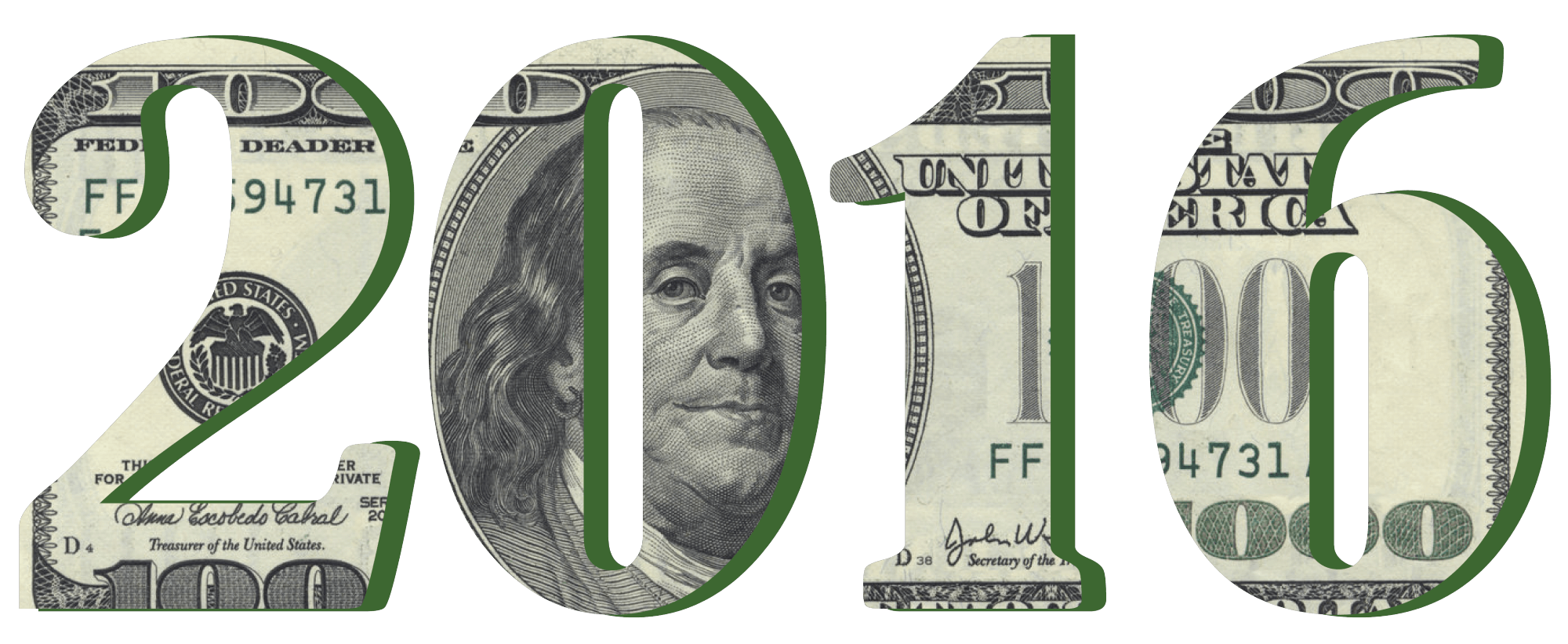 My Best and Worst Financial Decisions of 2016
December 29, 2016 • 4 Min Read
Overall 2016 was a fantastic year. Just like any other years there were ups and downs, however I'm healthy, my family is healthy, I still have a good source of income, and my investments overall did well, so I can't complain.
However, I think it's still important to reflect on the past year to figure out what worked out well, what didn't, and try to improve next year.
The jury is still out on some of the following financial decisions, in that things could turn around for the better or worse. However, I'm going off the current trend and how I feel about each decision.
So, without further ado, here are my best and worst financial decisions of 2016.
The Best
Formed a Trust – I don't know why it took me so long but with all these investments and for estate planning, it's a no-brainer. I'm in the process of moving over assets, but overall the process was very easy. Especially with children now, it makes a ton of sense.
Worked less – I intentionally worked less in my day job as an anesthesiologist. I tallied it up, I ended up working roughly 7% less this year. Most of this time was nights and weekends. Yes, that means I made around 7% less this year, but I feel I gained so much more. I was able to spend more quality time with my wife and children and participate in some really fun experiences. It also helped that my passive income investments grew and by working less I was able to devote more time and energy to this segment of my life.
Bought an investment property – As mentioned in one of my previous posts, I bought a single family residence investment property. I'll be honest, I sometimes forget I have it until I receive a distribution each month. I'm realistic and know this won't always be the case but I feel good about the fact that the equity is getting paid off on the house and I'm receiving a small amount of cash flow each month.
The Worst
Bought some stocks based on a tip from friends. – Here's one example. Okay, well this transaction happened near the end of 2015, but I realized in 2016 that this was a bad move on my part. I bought $594 worth of the stock NEOT on a tip from someone in the industry that they had a new technology and would be killing it shortly. The equity value of the stock I own is now worth $53.50 for an amazing total return of -90.99%. When will I learn?
Crowdfunding – I've invested in a good deal of crowdfunding real estate deals. In fact I've invested in > 12 deals over the last 2 years. Well, one that I invested in late 2015, that really started in 2016 looks to have stalled. The builders had trouble getting the permitting for the property they wanted to build and are now looking at different options for selling. The distributions have ceased. I'm assuming things will get caught up if I ever do receive a principal payback, but as of this moment I really have no idea. I just have to wait and see. I guess if you look at the numbers, 1 out of 12 having issues isn't bad. This one remains to be seen.
Season Tickets – I bought season tickets to a local sports team thinking that I could easily sell them off and cover the costs of any games I would want to go to. Then it would essentially allow me to go to some games for free. That's me trying to be frugal. It's worked out for me in the past, however, with the sheer number of games to sell, it's become really tough keeping track of what I've sold and haven't. If I don't update prices constantly, I often miss out on the best time to sell. Overall I'm definitely in the red and would have been better just buying the games I wanted to go to. However, I'm crossing my fingers for playoffs which could make everything good again.
How did your financial decisions go in 2016?
Disclaimer: The topic presented in this article is provided as general information and for educational purposes. It is not a substitute for professional advice. Accordingly, before taking action, consult with your team of professionals.