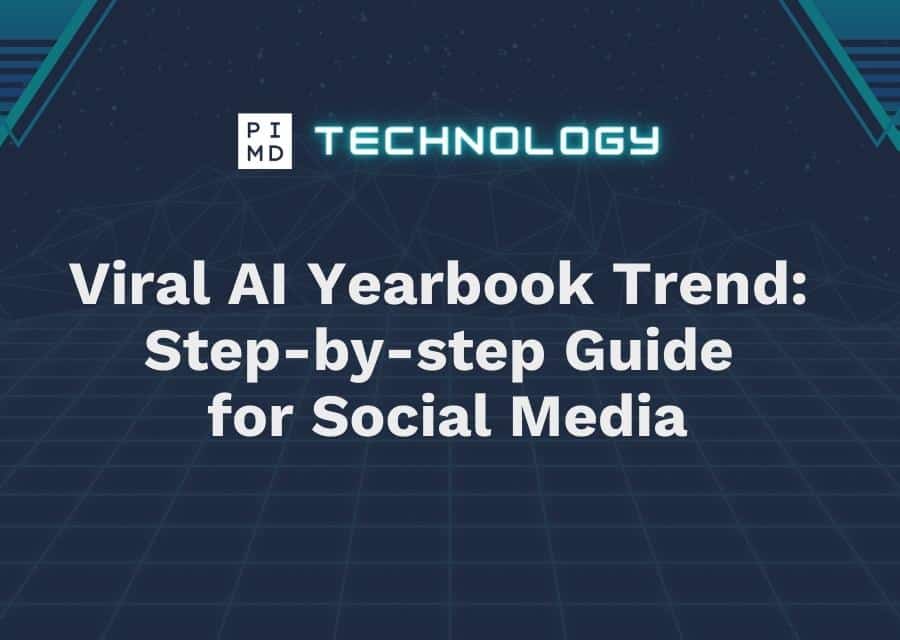 Viral AI Yearbook Trend: Step-by-step Guide for Social Media
October 5, 2023 • 4 Min Read
Ever wondered what your yearbook would look like if you were in the 1970's? Well, it's now made possible via Artificial Intelligence. It's the latest technology with a touch of old school!
Try it now and get hit by a wave of nostalgia as you reminisce your days in High School.
---
The internet is a buzzing hive of trends, with new ones emerging daily. One trend that has caught the eye and hearts of social media users is the recent viral AI Yearbook trend. This trend employs the latest AI technology to whisk users down memory lane, allowing them to create AI-generated vintage high school images of themselves. Pretty cool right?
With a blend of nostalgia and modern technology, this trend has become a captivating display on various digital platforms. With many joining the bandwagon! From artists, influencers, parents, you name it.
So if you're missing those easy going days of yester-year, this trend might be something you can have fun with. Here's a step-by-step tutorial to guide you through setting up your own Viral AI Yearbook.
Step-by-Step Guide to Viral AI Yearbook Trend
First things first, you need to know about the Epik app which has been at the forefront of this trend. It's a user-friendly app on your phone that can beautify your photographs with a vintage flair and other fun filters to tinker around.
Step 1: Download and Install the App
First, download the Epik app from the app store on your phone. Once installed, open the app and create an account.
Step 2: Prepare Your Photographs
Take some clear photographs of yourself. Ensure that there are no objects or animals that could obstruct the AI process. Selfies work best so take some time to take pics with great lighting.
When ready, tap on the "AI Yearbook" icon in the home page of the app.
Step 3: Select Your Payment Option
The app requires a one-time payment before it can make your yearbook. There are two choices, Standard will take up to 24 hours of wait time before you get your images, and Express will have it ready in 2 hours.
Note that prices may vary depending on app promotions.
Step 4: Upload Your Photograph
After that's done, upload your photographs. You can select up to 12 photos of your liking, so pick your best shots.
After some waiting, 60 images will be generated which you can download directly.
Step 5: Customize Your Style
Choose your desired era, the 90's being the most popular choice for that vintage look.
Select a popular, sporty, smart, or grunge high school clique aesthetic. Don't worry, the app will use its technology to beautify your image, ironing out skin blemishes and the like.
Step 6: Save and Share
Preview your AI-generated vintage high school image, and if you're satisfied with the results, save the images to your device. You can then share your nostalgia on social media platforms like TikTok and Instagram to join the viral #AIYearbook trend.
Share the "new" high school you!
Some Things to Note:
Quality of Image: The quality of the AI-generated image largely depends on the original photograph's clarity. Make sure to take clear photos of yourself.
Cost: Some features in the Epik app might require payment like filters, etc.
Privacy: Do your due diligence. Take the time to read and understand the app's privacy policy regarding the use and storage of your photographs.
Final Thoughts
For most, the Viral AI Yearbook trend is more than just a fad; it's a blend of technology and nostalgia that allows anyone to relive their high school days or experience them in a different era. It's also a fun and user-friendly way to engage with friends and family on social media while enjoying a personal adventure back in time.
So why not hop on the bandwagon, explore the past with the AI Yearbook trend, and add a little bit of fun on your phone scrolling adventures today?
***PS: Do you know that we offer free AI tools? We have one that will generate the best prompts. and a ChatGPT Cheat Sheet that will level up your AI experience. Get it now!
---
If you want more content like this, make sure you subscribe to our newsletter to get updates on the latest trends for AI, tech, and so much more.
Disclaimer: The topic presented in this article is provided as general information and for educational purposes. It is not a substitute for professional advice. Accordingly, before taking action, consult with your team of professionals.