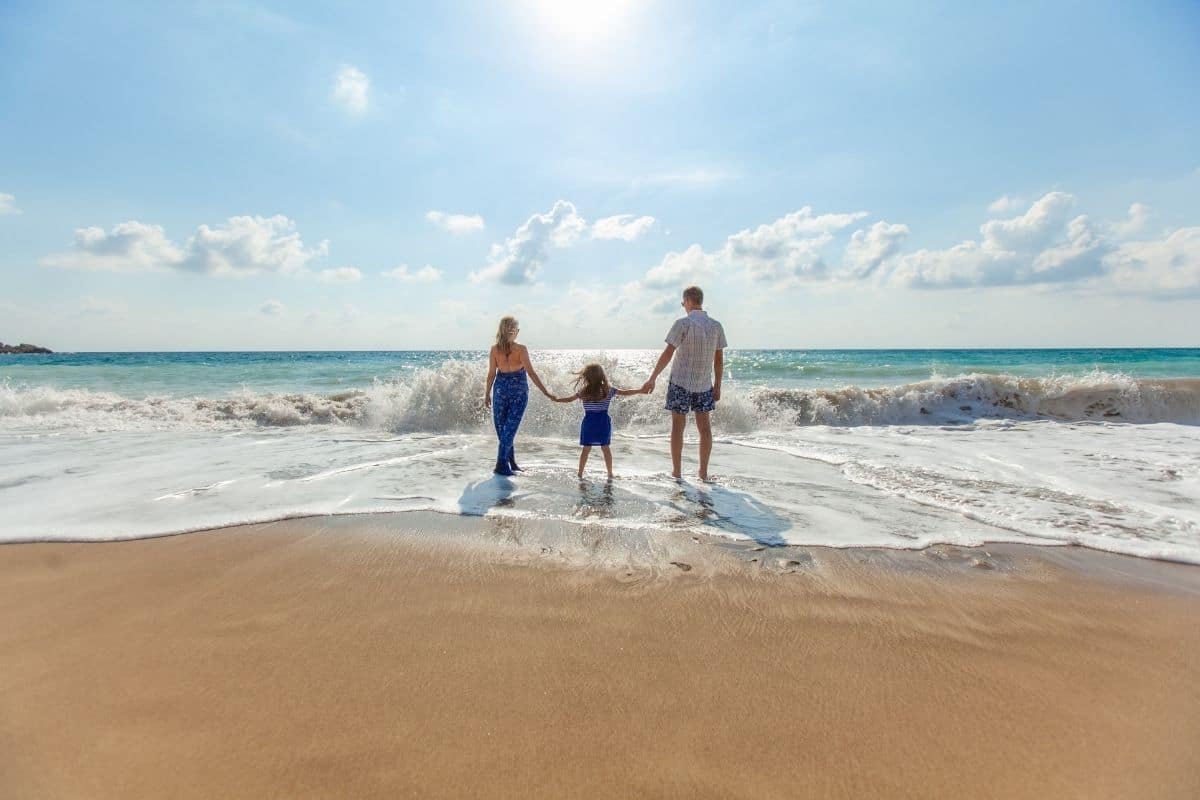 What's Keeping You From Your Dream Life?
May 18, 2022 • 6 Min Read
You completed the long, arduous journey of becoming a doctor to live your dream life. You made it through the rigorous classes in undergrad and medical school. You survived the long hours and late nights of residency. You're now an attending physician. Congrats! You've made it! 
Well, yes, by society's standards, you're a success. You have a respected and important job and a great income. But none of that matters if you're thinking, "Is this what the next 30 years will be like?" as you drag yourself out of bed and head to work.
If you're waking up excited to go into the hospital or clinic and meet with patients, you're probably pretty content and happy with your work. But if it's the thought of your student loan debt or simply paying bills that motivates you to work, then it's time to consider what's keeping you from your dream life. 
In both scenarios, one could continue like this for years. In fact, many doctors do. They simply live to survive the day. Society, their peers, and the family consider them successful. But are they happy? That may or may not show through. Inwardly, they're not feeling quite fulfilled. 
How do I know? Because I've been there. I became an attending and thought I was set. Then I realized that I wasn't in control of my time and life and I wanted more. I wanted to live the dream life I thought I was always striving for.
So how do you achieve your dream life? 
It's simple (but not necessarily easy). Similar to how you used goals and discipline to get you through med school, you can make a plan to achieve your ideal life. 
Let's take a look at a three-step plan to help make this happen:
Create Your Dream Life
Step 1. Discover What's Holding You Back
The first thing to do is pinpoint what it actually is that keeps you from your dream life. You may find it easy to determine what it is. You may find this challenging. 
Ask Yourself Tough Questions
Start by asking yourself these questions: 
Are my work hours wearing me out? 

Is the nature of my job mentally draining? 

Does financial stress burden me? 

Do I fear venturing out of my comfort zone?

Do I think my family would be disappointed if I changed career paths?
The list is not exhaustive but should help you take an introspective look at yourself. You may find that your fear of "wasting your education" holds you back. But is it really wasted? I say no. You have tons of transferable skills that are useful in every part of your life.
Be Open To Feedback
Also, if you're open to being vulnerable, and getting honest feedback, ask your partner or a friend for their perspective on your situation. They can give you their opinion, which will be insightful.
They may be brutally honest. You may not like your partner saying that they think you tend to waste a lot of time on unproductive things. Remember, it's only their view. Take their words with appreciation and reflect on what they say. But don't hold what they say against them if it makes you uncomfortable or upset. 
Make the Most of Free Moments
One example is telling your partner that you want to start investing in real estate, but you lack time. They might remind you that your screen time report shows you watched YouTube for 60 minutes a day. That's hard data you can't argue with. 
Rearrange the apps on your phone so you are more likely to read real estate content during your breaks rather than a game. Listen to the PIMD podcast during your workout or commute. So, skip the funny cat videos and watch relevant ones to help you reach your goals. 
After you tuck your kids in bed for the night, grab your laptop and learn more about passive income or a business idea that you have. You can start a blog on a topic you're passionate about. Or research real estate syndication deals to make your money start working for you. Finding moments to grow your mind throughout your day will go a long way towards growing your future. 
Silence The Negativity
Finally, try to push aside the limiting beliefs that may pop into your mind. These beliefs manifest themselves as, "But I'm too old," and "I can't throw away the 15 years of training!"
It is easier said than done to reframe these thoughts into positive ones like: "I'm 50, and my years of experience have made me an expert in my field," and "I am an excellent communicator thanks to my education."
Step 2. Create An Action Plan
Once you've made traction on discovering what's holding you back, it's time to remove that roadblock so you can achieve your dream life.
Let's say that time constraints are your most significant roadblock to buying a rental property. Go back to the scenario above. Think of how much time you spend on your phone, aimlessly scrolling through social media. Maybe you veg out on the sofa after work. You can make it a priority to spend at least half of that time devoted to doing things that will get you closer to making your dream a reality. 
For this example, you can spend 30 minutes a day learning about investing in real estate. Determine the criteria you want in a rental property and avoid common investing mistakes newbies make. Find a realtor and property management company. Networking with fellow investors is also a great way to learn the ropes find deals, such as in our exclusive Facebook Group for physicians. 
Perhaps you're starting to burn out with your hospital job and want to try your hand at entrepreneurship.  Your action steps can include thinking of ideas that interest you and learning how to get started. 
Step 3. Take Action
Now that you've determined what's keeping you from your dream life and decided on a plan, let's get started! Use motivation, along with some self-discipline, to carry out your plan. Hopefully, your action plan and goals will help reignite the ambition that carried you through med school. 
We've all heard the phrase, "Knowledge is Power." But the truth is, knowledge is only potential power. Unless we do something with that knowledge to help us progress toward our goals, they're just thoughts in our heads.
Your life isn't going to magically transform without a bit of grit and effort on your part. Nor will it happen quickly. 
So follow this three-step process to making progress today and you'll be surprised where you'll be in 3-5 years.
What does your dream life look like? Let me know in the comments!
Disclaimer: The topic presented in this article is provided as general information and for educational purposes. It is not a substitute for professional advice. Accordingly, before taking action, consult with your team of professionals.