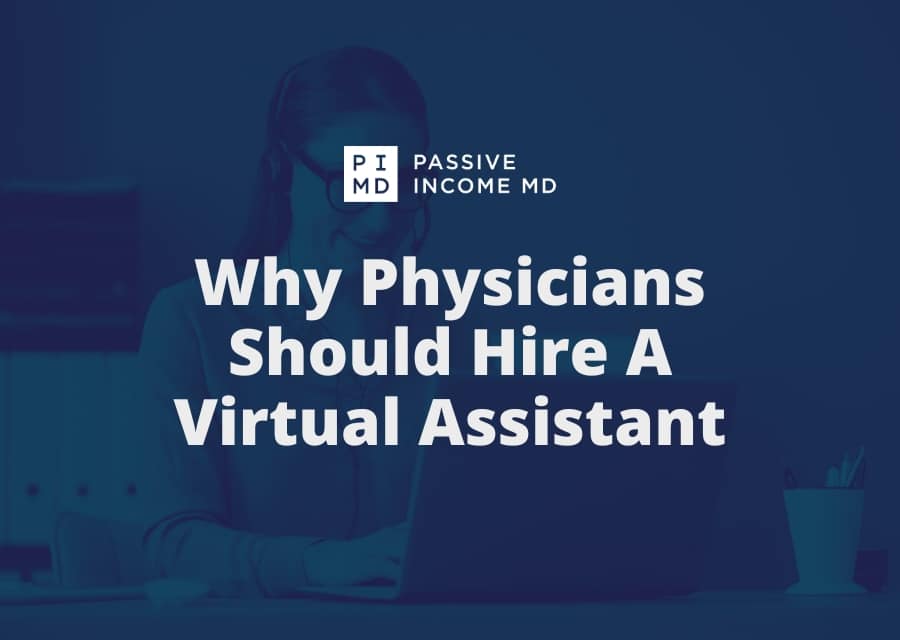 Why Physicians Should Hire A Virtual Assistant
November 1, 2023 • 6 Min Read
How much time do you spend working each week? There is a cultural expectation that full-time professionals can expect a Monday-through-Friday, 40-hour work week. Doctors know that such a schedule hardly exists in our field. In fact, we work longer hours on average.
According to a 2023 Medscape Physician Compensation report, the average doctor works more than 50 hours each week. Three-quarters of general surgery physicians, urologists, cardiologists, and nephrologists reported working more than 50 hours. And an AMA Insurance study found that 25% of all physicians reported working for more than 60 hours.
What are the consequences? These same studies conclude that physician burnout, stress, and depression are on the rise. What I've discovered is that, as doctors, our most precious resource is without a doubt our time. When our jobs cut into our weekly schedule, we have less time to cultivate our personal happiness, like spending time with my family and friends, walking the dogs, traveling, reading, or pursuing interests.
I've sought out what kinds of systems entrepreneurs have in place to leverage their time to maintain a work-life balance. What is this secret ingredient? Quite simply, a virtual assistant (VA). They outsourced help, so I decided to do the same. At first, it was strange and challenging to let go of the steering wheel and delegate, and I couldn't help but feel it came with a stigma of self-importance—who am I to have an assistant? But I came to realize it was one of the best decisions I ever made.
Are there enough reasons in your life to justify having one? That's a big question. Here are some of the reasons hiring a VA will give you your time back and improve your life.
Interested in securing a VA to help you with your personal or business life? Here at Passive Income MD, we use Phyllis Song Consulting.
Managing Your Office, Data, and Appointments
The unparalleled technological advancements of the last decade in the healthcare sector have made it increasingly easier for you to hire medical assistants. The talent pool is trained in specific medical tasks and HIPAA regulations to protect patient confidentiality and help you lighten your workload with EMR and EHR.
They can work remotely and integrate seamlessly into your system to manage the office, schedule appointments, keep track of bookkeeping, and offer a litany of technical support. Unlike a traditional assistant, a VA is location-independent and relatively less expensive. Moreover, many are registered nurses, coding specialists, or experts in medical billing and accounting—all skills that will support the effective growth of your practice. When you need to travel to a medical conference, your VA can arrange the logistics for you.
By delegating your administrative tasks, you can open up a huge block of time in your day. That saved time can be put back into growing the business by networking, continuing your medical education, and much more.
Growing Your Side Hustle
Many doctors explore entrepreneurial side hustles, whether that's creating a medical product, coaching, medical writing, social media branding, e-commerce, education, or something else entirely. My side hustles are passive income, real estate, and education, which includes producing my company's educational podcasts and blogs. I use a VA to do the more non-essential portions of my content maintenance. I may create the content for a blog, but then I hand it off to my VA to put it into WordPress, format it, do the last-minute proofread, and schedule the publishing.
My website saw continued growth even as I reduced my total hours. With my net time growing and menial tasks reducing, I can reclaim the mental energy required for more effective business decisions. It also means I can use my recovered time to do things I enjoy most, such as spending time with my family and interacting with the community members who find value in my content.
Do You Really Need A Virtual Assistant?
With our jobs getting more demanding by the day, a healthcare VA can manage the administrative and non-essential aspects of our work to minimize the overall burnout and return our time to us, allowing us to focus on our business and personal lives—or what matters most to us.
And here's the surprising part. It seems logical that you would be saving money by not having a VA and doing everything yourself. Getting help costs money. But when done the right way, it helps businesses grow—paying for the VA's salary while bringing in additional income. Along with the potential for personal and professional growth, the true value of a VA is the time they save you.
When you are ready to hire, document the tasks you wish to delegate, create a detailed job description, and post the job description on popular VA hiring websites. Once the resumés start rolling in, you'll need to review applications, schedule interviews, and offer your top candidates a test job. In other words, give them a few tasks to complete to showcase their skills. From there, pick the ideal candidate and offer them a 4-to-12-week probationary job—this gives them an opportunity to demonstrate great work and you the option to terminate the contract if things don't work out.
Good luck with your search, and enjoy your newfound freedom!
Want to learn more about working with Virtual Assistants and how to close the gap on what needs to be done? Here at Passive Income MD, we use Phyllis Song Consulting. Schedule a meeting to see if a VA is right for you.
Peter Kim, MD is the founder of Passive Income MD, the creator of Passive Real Estate Academy, and offers weekly education through his Monday podcast, the Passive Income MD Podcast. Join our community at Passive Income Doc Facebook Group.
Disclaimer: The topic presented in this article is provided as general information and for educational purposes. It is not a substitute for professional advice. Accordingly, before taking action, consult with your team of professionals.